NFL Picks
NFL Pick: Indianapolis Colts at Pittsburgh Steelers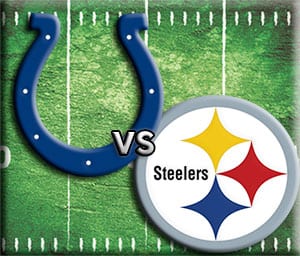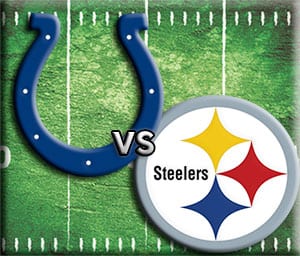 Matt Hasselbeck has done a fantastic job as the fill-in starting quarterback for the Indianapolis Colts, and in week 13 he'll try to go 5-0 as a starter when he takes on the Steelers in Pittsburgh. Ben Roethlisberger and Pittsburgh's high-flying passing offense awaits in what could be one of the more entertaining games of the week.
Matchup History
The modern history between the Colts and Steelers isn't overly intense, but over time these two have combined for some serious barn burners. The two sides have met a whopping five times in the playoffs, with their 1996 AFC title game being about as unforgettable as it gets. Overall, the Steelers have completely owned this series, getting 21 wins in 27 meetings. Pittsburgh has been hot in this matchup recently, too, winning two straight and three of the last four matchups. They'll play host this weekend at Heinz Field, where Indy got their most recent win in this series in 2008.
Colts Preview (+7)
The Colts have had a really weird 2015 season, as Andrew Luck went down with a kidney issue and Indy wasn't even looking all that great before he got hurt. Their best games have come with the 40-year old Hasselbeck under center, as the team is 4-0 during his starts and will look for their fourth win in a row in week 13. That won't be easy to accomplish on the road, as the Steelers are usually tough at home (4-2 this year). Indy's game plan will be to lean on Frank Gore and ask as little of Hasselbeck as possible. If they can do that, they'll have a chance to keep it close and even pull out a win. Getting into a shootout with Big Ben, of course, may be ill advised.
On the NFL Moneyline odds
odds at Bookmaker.eu
the Steelers are at -360 and with the point spread the Colts are getting a big +9.5  points.
Steelers Preview (-7)
Pittsburgh was dealt a heart-breaker last week in Seattle, but has been a strong willed team all year as they've dealt with some big injuries and have also endured with Big Ben going in and out of the starting lineup. They remain a very dangerous team, however, as Roethlisberger runs one of the more potent passing games in the entire league. The Steelers have begun to get their edge back on defense, as well, as their run defense has risen up the ranks and could be a problem for a Colts team that prefers to remain balanced these days.
The Pick
Pittsburgh is the better team and is at home, so to me, they're the easy straight up pick. It's the spread we need to worry about, as the Colts won't go quietly and they've proven over the last several weeks that they're going to give anyone they face a fight. They're also not bad away from home (3-2) and a big reason why they've been so good is because a somewhat underrated defense has stepped up ever since Luck went down. I'm not sure they can stop Pittsburgh's offense entirely, but it's possible they slow it down enough to make a game of it.
Indy has also done well against the spread, as they're 4-0 ATS in their last four games. The Steelers can't say the same, as they're just 1-4 ATS in their last five contests.
I like the Steelers straight up, but there's enough evidence on the year to support Indy keeping it close and beating this spread.