NFL Picks
NFL Pick: Green Bay Packers at Arizona Cardinals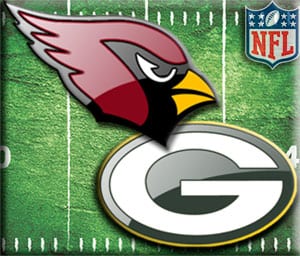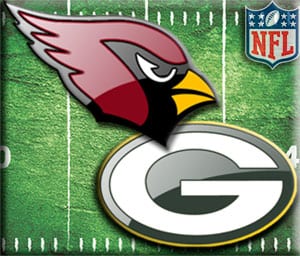 The Green Bay Packers and Arizona Cardinals get together for one of the top battles of week 16, potentially showcasing a preview of a future playoff battle. Arizona hosts this clash as they try to add to an impressive eight-game winning streak, while the Packers aim to get one step closer to locking up the NFC North division title.
Matchup History
The Packers and Cardinals have met a surprising 72 times in history, with two games coming in the playoffs. Green Bay owns one of the post-season wins, but lost the most recent battle in an overtime thriller in 2010. The Packers do hold a fairly commanding lead in the series with a 45-23 record, however. The teams as currently constructed have not clashed yet, as the two sides haven't faced off since a 2012 meeting at Lambeau Field (Packers won, 31-17). Green Bay has also had the upper hand overall in recent memory, claiming seven of the last nine contests.
Packers Preview (+4)
This is a huge game for the green and gold, who looked to be ready to fall apart a few weeks ago, before being saved in miraculous fashion by a hail mary in a win against the Detroit Lions. That unlikely victory kick-started their currently three-game winning streak and arguably saved their season. Despite some solid success and a stellar 10-4 mark on the year, Green Bay has been incredibly inconsistent throughout the year. The absence of stud wide receiver Jody Nelson has really held the offense back, as they lack a deep threat and also have put forth a very erratic rushing attack. Defensively the Packers have held their own and seem to have recovered from a rough stretch where they couldn't stop anyone. While they've struggled, the Packers have flashed an ability to move the ball consistently and when Eddie Lacy can keep them a balanced offense, they appear to remain a tough out.
The NFL moneyline odds at the WagerWeb site is at -230 for the Arizona Cardinals and with spread the Packers are now getting +5 points.
Cardinals Preview (-4)
Arizona has really been on top of their game throughout 2015, as a healthy Carson Palmer has clearly been the difference between a solid team with an elite defense and a great team that could seriously contend for a Super Bowl. The Cards are at their best when they're challenging defenses with their many weapons down the field, but the emergence of rookie tailback David Johnson has lifted their already elite offense to new heights. The loss of star safety Tyrann Mathieu could hurt their defense, but they still continue to be a tough defense across the board. They'll look to keep that trend alive and well when they welcome the Packers into the desert on Sunday. Arizona understandably is the favorite with a strong 5-1 record on their home field.
The Pick
Green Bay doesn't have many impressive wins on the year, but it's tough to completely discount them due to a solid overall record, a strong 5-2 showing on the road and a nice three-game run to enter week 16. That being said, their offense is extremely touch and go and the Cardinals pose quite a threat to a solid but far from elite Green Bay defense. It could be interesting to see how big of a loss Mathieu ends up being right away this week, but odds are it isn't so great that it aids a Green Bay win.
It feels like the Cardinals are the easy pick at home, but let's consider two interesting against the spread tidbits: the Packers are an impressive 7-2 ATS in their last nine road games, while the Cardinals are a weak 0-4 ATS in their last four home games.
Arizona does seem to be the better team, but I expect the Packers to play them close and though they'll lose, I'll take Green Bay to beat the spread.