NFL Picks
FanDuel Sportsbook Updated Betting Odds to win Super Bowl LVI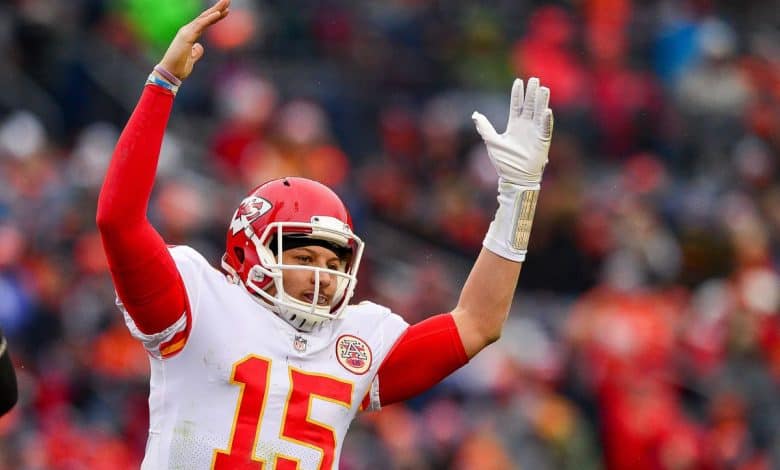 The NFL regular season will be finished over the next two weeks. The playoff race is heating up, and so is the Super Bowl LVI chase. 
Super Bowl LVI will take place on Sunday, February 13th, at Sofi Stadium in Inglewood, California. Which teams have the best odds to get to the Super Bowl, according to FanDuel Sportsbook?
Kansas City Chiefs +400
The Kansas City Chiefs are back as the Super Bowl LVI favorites after starting the NFL regular season just 3-4 and stringing eight wins in a row. 
Quarterback Patrick Mahomes has been inconsistent for Kansas City, but his defense has stepped up big time. Andy Reid's squad continues to find different ways to win games, but be careful betting on the team to win it all because the AFC is wide open and going their three years in a row is extremely difficult. 
Green Bay Packers +450
The Green Bay Packers are currently 12-3 and have the number one seed in the NFC. I feel like Green Bay is the best bet to win it all this year. 
I have a gut feeling that Aaron Rodgers, Matt LaFleur, and company will find a way to get it done, and the defense is a lot better than in years past.
Tampa Bay Buccaneers +700
The Tampa Bay Buccaneers would be an extremely risky bet at this point in time. 
Tampa Bay has way too many injuries on this roster, and I think it will derail them from getting back to the Super Bowl this year. The Buccaneers still have talent but miss several key players like Mike Evans, Chris Godwin, Leonard Fournette, and Shaquille Barrett. 
Buffalo Bills +850
Be careful taking the Buffalo Bills to win it all. This football team has not played very well this season against tougher competition. 
Buffalo could potentially be prone to going one-and-done in the playoffs. Yes, they are led by Josh Allen, but other flaws on the roster will cost them.
Dallas Cowboys +900
The Dallas Cowboys have the talent to be in the NFC Championship Game this season. 
Dallas is loaded with playmakers on offense and defense. Outside of the Green Bay Packers, the Cowboys are definitely worth the bet to win it all in Super Bowl LVI. 
Los Angeles Rams +950 
The Los Angeles Rams are a very interesting bet. 
They went undefeated in December, and whenever they lead at the half, they usually never blow it in the Sean McVay era. However, it is an entirely different story if they are trailing or tied. 
The jury is still out on quarterback Matthew Stafford on whether or not he can get it done when it matters the most for Los Angeles coming up, and the Rams are loaded with talented players also.
Three Dark Horse Betting Teams: Tennessee Titans +1800, Indianapolis Colts +1800, and Cincinnati Bengals +2600.
Three Teams to Stay Far Away From New England Patriots +1700, Arizona Cardinals +2000, and San Francisco 49ers +3100. 
For more odds, visit https://sportsbook.fanduel.com/navigation/nfl?tab=super-bowl.