NFL Picks
Cincinnati Bengals vs. Baltimore Ravens Betting Preview – Week 11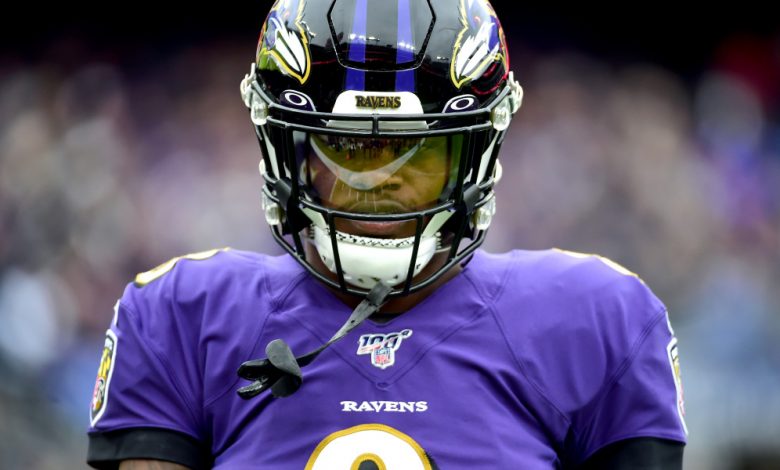 Week 11 of the NFL season is going to kick off in a big way as the Cincinnati Bengals are set to visit the Baltimore Ravens. The AFC North Division is still wide open at this time, and this game is going to have a big impact on which team is able to pull away from the pack. 
Cincinnati has done a great job of getting back into the playoff race, but they are still a team with some work to do. The Bengals just suffered a 30-27 loss to the Houston Texans in Week 10, and they are sitting at 5-4 on the year. 
Baltimore is currently sitting on top of the AFC North Division with a record of 7-3, but they also are looking to bounce back. The Ravens missed out on a great opportunity to get a big lead over the rest of the division, but they suffered a 33-31 loss to the Cleveland Browns. 
The Baltimore Ravens are 3.5-point betting favorites over the Cincinnati Bengals in this huge AFC North showdown.
Bengals Have to Score Points
The Cincinnati Bengals are coming into this game averaging just 20.2 points per game, and they have to be better on the offensive side of the football. Cincinnati has really struggled to run the football as they are averaging just 75 yards per game on the ground. 
Quarterback Joe Burrow was supposed to be an MVP candidate this season, but he has thrown for just 2,208 yards and has also been sacked 22 times. The Bengals do have the ability to score in a hurry, but that's not easy against Baltimore. 
Cincinnati has held teams to just 21.3 points per game this season, and that defense has kept them in games in which the offense hasn't been as sharp. 
Ravens Getting Some Stops
The Baltimore Ravens are coming into this game as the best defensive team in the NFL, and they will be looking to continue that trend. Baltimore is holding opponents to just 15.7 points per game this season, and they are also scoring over 27.0 points per game. 
The secondary is going to be tested in this game by the Bengals, but Baltimore is giving up just 173 passing yards per game. Look for the Ravens to be aggressive on defense in this game in an attempt to get some pressure on Burrow. 
Baltimore quarterback Lamar Jackson is having another big season as he has thrown for 2,177 yards and he has also had a ton of success on the ground. This Ravens team usually dominates opponents on the ground, but they can also attack opponents through the air. 
Bengals Battle in Defeat
These are two of the best teams in the AFC, even if things haven't been trending in that direction of late. Baltimore should get a huge boost from playing this game at home, and that is ultimately going to end up mattering. 
This should be a great battle for four quarters, but there is a reason that the Bengals are sitting at just 5-4 on the year. The Ravens will end up getting a big field goal late and that will push them past their division rivals. 
Take the 3.5-points and back the Bengals, but the Ravens are going to find a way to pick up a win in this game.