NFL Picks
NFL Pick: Chicago Bears at Minnesota Vikings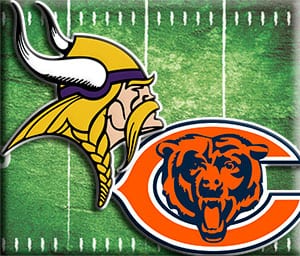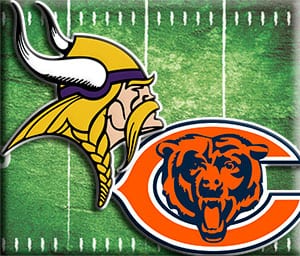 One of the timeless NFL rivalries rages on this week, as the Chicago Bears try to play spoiler in Minnesota against the Vikings. Chicago's season is all but over, but they can play for pride and try to take the Vikings down a peg or two. Minnesota's ambitions extend to the NFC North title, but to fulfill that goal falling to their rivals at home in week 15 simply isn't an option.
Matchup History
A timeless rivalry this is, indeed, as the Bears and Vikings have come together 109 times. Minnesota has the slightest of upper hands (56-51-2) and has also won the last two meetings in a row. Division rivalry games are always tough to predict, but Minnesota's recent winning streak aside, we certainly know these teams don't usually blow each other out. In fact, the last six meetings between these two have been separated by 8 points or less.
Bears Preview (+5.5)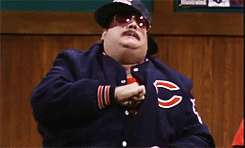 Chicago has definitely fought hard in 2015, as they crawled out of an early 0-3 hole to hang around the playoff conversation a lot longer than anyone thought they would. They've lost some tight games on the year and all things considered, they've been quite solid despite a good amount of injuries. Their season is over in terms of trying to make the playoffs, but they have continued to play hard and are going to be a tough out for the Vikings in week 15. Minnesota won the meeting earlier this year in Chicago, but they only did so by a field goal. If the Bears maintain balance as they have been lately, a similar outcome could be expected.
Vikings Preview (-5.5)
The Vikings have been a mild playoff surprise, as Adrian Peterson has returned to form after a year off and Minnesota's rising defense has been borderline elite at times. The one thing holding the Vikes back? Their would-be franchise quarterback, Teddy Bridgewater. There's little doubt that Bridgewater has been better than their previous solutions, but his short-comings in creating big plays down the field have clearly held the offense back. Bridgewater and the Vikes did enough to top the Bears in Chicago earlier this year, but they've become stagnant in a stretch where they've lost three of their last four games. If they're going to make the playoffs, they may need a big game or two out of Bridgewater to close the regular season, and they may need the first one to come this week.
The Pick
There is just too much riding on this game for Minnesota to imagine them blowing it and dropping further from the top of the NFC North. Chicago has had some success on the road and will be up to play spoiler, but the Vikings won the first game and could use a big sweep to propel them into the playoff conversation.
If you're looking for extra data, the numbers support backing Minnesota here. The Vikes are an impressive 4-0 ATS this year when they face a team with a losing record in 2015 and are also a strong 8-3 ATS in their last 11 home contests. There is support for the Bears, though, too. Chicago is 5-0 ATS in their last five road games and 7-3 ATS in their last 10 games, overall. The Bears have been a better road team in general this year, too, with a solid 4-2 record away from Soldier Field.
I think the Bears are a legit threat and will beat the spread, but I expect the Vikes to pull off the win at home.