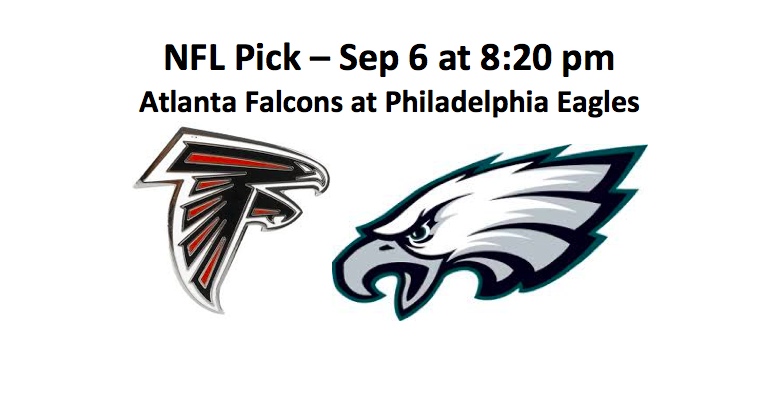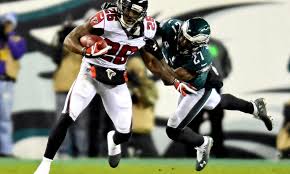 The NFC season starts with two of the top teams in the NFC facing off. The NFC Champs from 2016, the Atlanta Falcons, visit the current Super Bowl Champion Philadelphia Eagles. Kickoff is set for 8:20 p.m. E.T. The odds-makers have projected a close one with the present spread being either even or with the Eagles at -1.0. Our 2018 NFL Atlanta plays Philadelphia pick has the over/under at 44.5. We are anticipating a close game and a low-scoring affair.
Atlanta Offense vs Eagles Defense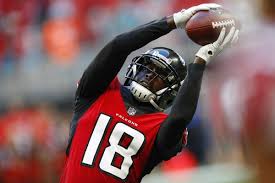 The Atlanta offense will be run by Matt Ryan. Ryan has struggled playing in Philly, which is the geographic area in which he grew up. Traditionally, he's been unable to generate many points in the City of Brotherly Love. Still, the Falcons will have their entire offensive contingent in place. They are healthy and rested. Wide receiver Julio Jones and running back Devonta Freeman enter fresh, as they did not play at all in the preseason. Others, like Ryan, wide receiver Mohamed Sanu, running back Tevin Coleman, and first-round draft choice wide receiver Calvin Ridley, saw limited snaps.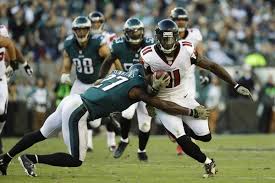 The Eagles have a very tight defense and one of the best and deepest D-lines in the league. There are some weak points in the LBs and D-backs. If the Falcons are relentless, they may be able to chip away and even exploit some of those vulnerable areas. However, corner Sidney Jones is back after missing all of last season. That's good news for Philly. He's a solid defender. This side of the ball could win the game for the Eagles.
Philadelphia Offense vs Falcons Defense
The Eagles have issues on offense. Wentz is out, as he has not been cleared to play. Nick Foles, the Super Bowl MVP, is in. Despite being limited in terms of maneuverability and athleticism, Foles is a solid passer with good field vision and strong leadership skills. However, WRs Alshon Jeffrey and Mack Hollins are both out, as is RB Jay Ajayi. Star TE Zach Ertz will play, as should backup RB Corey Clement.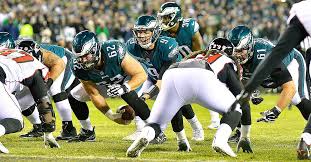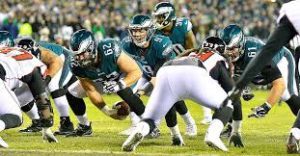 Atlanta will be aggressive against Foles and company, looking to make a big, game-changing play or two. Last season, their D limited teams to under 20 PPG, while the Eagles kept opponents to under 19 PPG. Atlanta is without DT Dontari Poe, who was a solid run-stopper for them. The Eagles put a stellar O-line on the field. They could hamstring the Falcon D.
2018 NFL Atlanta Plays Philadelphia Pick
In creating our 2018 NFL Atlanta plays Philadelphia pick, we find this game to be a tossup. We are going with the under at 44.5. We do like the Falcon offense in this and the Eagle defense. In the end, the D wins this game. We're taking the Super Bowl Champion Philadelphia Eagles.
Summary Falcons at Eagles: Philadelphia even and under 44.5
*The 44.5 over/under is the current line from BetOnline.  Our free picks are for informational purposes only.