NFL Picks
Carolina Panthers vs. Chicago Bears – NFL Week 10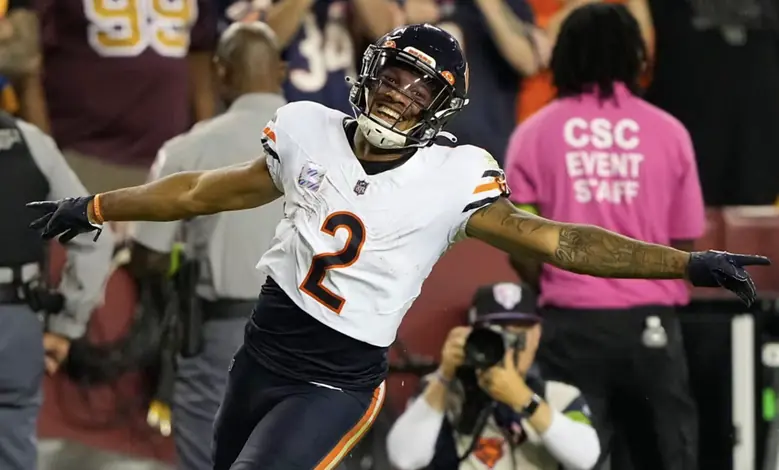 Week 10 of the NFL season will kickoff with a very interesting matchup as two of the worst teams in the league will meet up on Thursday Night Football. The Chicago Bears are set to host the Carolina Panthers, and there are some big storylines associated with this matchup. 
The Carolina Panthers are coming into this game with a record of 1-7, and they have really struggled in most of their games this season. Carolina did just stun the Houston Texans two weeks ago, but then suffered a 27-13 loss in Week 9.
Chicago was supposed to be a playoff contender this season, but they are coming into this game at 2-7. The Bears have dropped two straight games, and they are now focusing on the 2024 NFL Draft again. 
The Chicago Bears are 3.5-point betting favorites over the Carolina Panthers in this matchup. 
Panthers Struggling to Score
The Carolina Panthers are hoping that Bryce Young is the future star of this franchise, but things haven't gone well to begin his career. Carolina is scoring just 17.5 points per game, and it's hard to win games with that little of production. 
Bryce Young has completed 64 percent of his passes this season, but he just hasn't been driving the ball down the field. Getting the ball to Adam Thielen would be good as he has 62 receptions for 610 yards this season. 
The defense for Carolina hasn't been good either, but a lack of offense has hurt them as well. Carolina is allowing 28.3 points per game, and they need better play from the secondary in this matchup. 
Bears Defense Should be Better
The Chicago Bears are allowing 26.9 points per game this season, and that unit simply has to find a way to be better this season. Chicago has shut down the run all season long, but they are giving up over 260 yards through the air per game. 
Injuries have impacted this team on both sides of the football, but the Bears did just trade for Montez Sweat. Look for Chicago to put pressure on Young in this game in an effort to force the rookie into mistakes. 
Wide receiver D.J. Moore is facing his former team on Thursday night, and he has 47 receptions for 735 yards this season. The Bears still don't have a quarterback announced, but Justin Fields is expected to be ready for this one. 
Bears Beat the Panthers
Even though both of these teams have really struggled this season, this will give each team a chance to turn things around with a win. Carolina just hasn't had a ton of luck with rookie quarterback Bryce Young, and that will present a challenge in this game.
This Bears team still has a ton of big playmakers on both sides of the football, and playing at home should give them a boost. Chicago is still trying to win games this season, and that offense will make some big plays. 
Bet on the Chicago Bears at -3.5 as they are able to win this game and cover the small spread on Thursday Night Football.