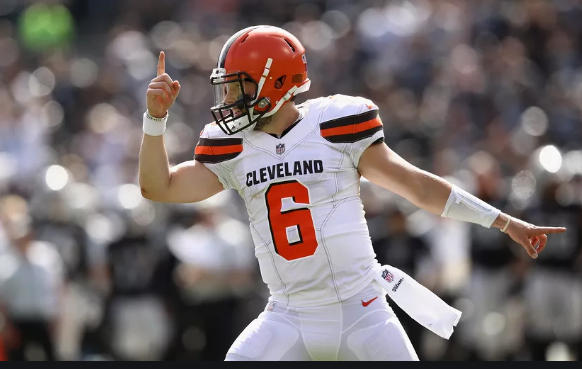 BetOnline.ag is one of many sportsbooks to have released their 2019 NFL prop bet list and per usual one of the most talked about wagers is "who will lead the NFL in passing TD's." Pat Mahomes dominated this category in 2018, throwing for 50TD, 11 more than the nearest signal caller. As expected, Mahomes is poised for another big year offensively in his 2nd full season running Any Reid's system. There's value on a lot of other players on the 2019 NFL prop bet for leading NFL in TD passes ticket though: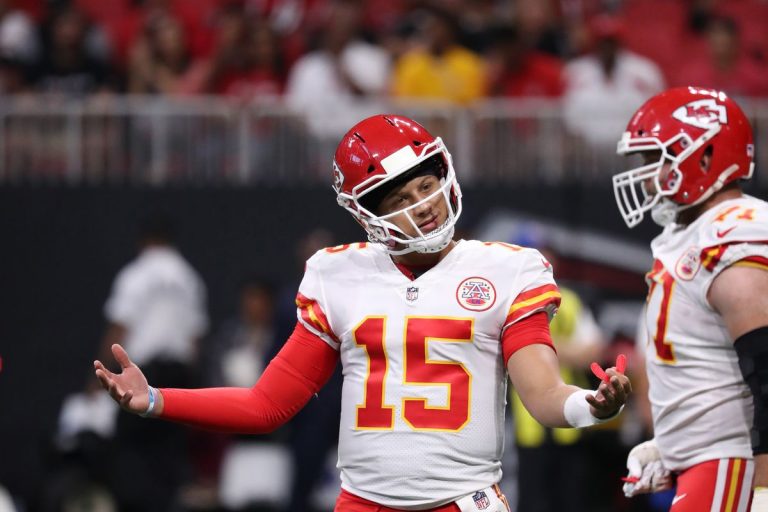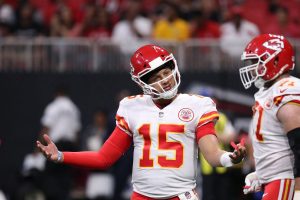 Who Will Lead the NFL in TD Passes?
Pat Mahomes 3/1
Aaron Rodgers 6/1
Andrew Luck 6/1
Matt Ryan 6/1
Baker Mayfield 12/1
Drew Brees 12/1
Carson Wentz 14/1
Ben Roethlisberger 16/1
Deshaun Watson 16/1
Tom Brady 16/1
Jared Goff 18/1
Phillip Rivers 18/1
Russell Wilson 20/1
Derek Carr 22/1
Kirk Cousins 22/1
Jameis Winston 25/1
Matthew Stafford 28/1
Jimmy Garroppolo 33/1
Baker Mayfield 12/1
One of the first names that sticks out for value plays in the 2019 NFL prop bet for leading NFL in TD passes is Baker Mayfield. The second year player started 13 games a year ago, tossing 27 scores. The Browns went 5-3 in the last 8 games since Freddie Kitchens became OC and Mayfield had at least 3TD passes in half those games. Mayfield will also have Odell Beckham, Jr. to throw to in '19 which can only help the TD passes rise.
Ben Roethlisberger 16/1
Yes, Ben Roethlisberger has lost Antonio Brown but don't think for a minute that he's upset about it. In a weird way, losing the most productive receiver in the league could actually open the playbook for the Steelers as the "Brown Quota" won't have to be met this year. With the Brown and Le'Veon Bell drama gone, Roethlisberger can focus solely on football once again. It's not like #7 was bad last year either – he led the NFL in passing yards. Expect a superstar season from JuJu Smith-Schuster and a ton of TD passes as the Steelers prove they don't need Antonio Brown just like he doesn't need new helmet rules.
Phillip Rivers 18/1
Phillip Rivers tossed 32 TD passes in 2018 which is impressive considering he threw only 4 scores total the last four games of the season. Melvin Gordon continues to hold out so it could be an Austin Ekeler / Justin Jackson led running attack for Los Angeles. With questions in the running game, it's looking like another huge year through the air from Rivers. The Chargers offense is also boosted by the return of promising tight end Hunter Henry who missed the entire 2018 regular season with an ACL injury.
Russell Wilson 20/1
One of the best dark horse bets in the 2019 NFL prop bet for leading NFL in TD passes is Russell Wilson. Sure Wilson's favorite target Doug Baldwin was forced to retire for medical reasons but the wideout had a 5-year low 73 targets last year. Seattle may have found a solid replacement for Baldwin already in D.K. Metcalf, the physical freak out of Ole Miss who was a 2nd round pick in the draft. Wilson threw 35 TD passes in 2018 and led the NFL with 34 scores in 2017. Wilson has thrown for 34+ TD passes in 3 of the last 4 seasons.
Mitchell Trubisky 40/1
If you're looking for the next Mahomes-like season, a very viable contender is Chicago's Mitchell Trubisky. For one, both were selected in the 2017 draft and Chiefs coach Andy Reid was a major mentor to Bears coach Matt Nagy. Trubisky threw 'only' 24 TD passes in 2018 but he did have some huge games. That includes throwing for 6 scores in week four vs. Tampa Bay, going 23-30 with 3 scores in week 9, and completing 25 of 29 passes in week 15. What you like about Trubisky is that he can get a lot of "easy" TD passes such as little dumpoffs that Tarik Cohen and players like newcomer Cordarelle Patterson can turn into huge plays.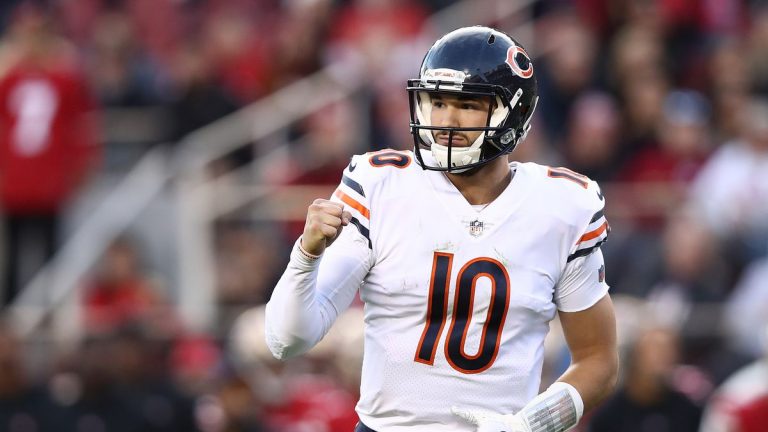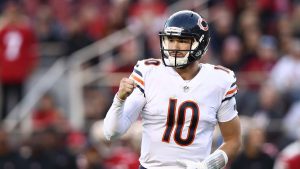 2019 NFL Prop Bet for Leading NFL in TD passes
If Mahomes comes back to Earth in 2019 that leaves the 2019 NFL prop bet for leading NFL in TD passes wide open. There's some proven players with great value on this list and a chance for a really nice return on investment for this wager.