NFL Picks
NFL Pick: Carolina Panthers at Atlanta Falcons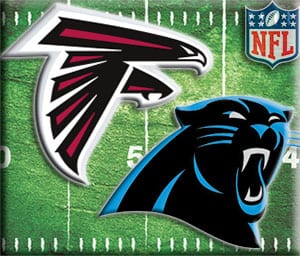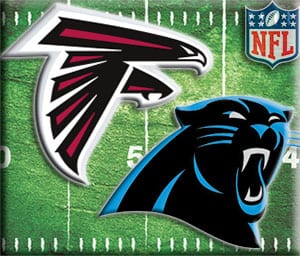 The 14-0 Carolina Panthers are so close to perfection, they can taste it. They can get one step closer during their week 16 battle with the division rival Atlanta Falcons, who they had no problem dispatching in a shutout win just weeks ago. Will it be just as easy the second time around, or will Matt Ryan and co. play spoiler at home?
Matchup History
These two NFC South rivals have quite a history even with Carolina only being around since 1995, as they've faced off 41 times. Atlanta has been the better team in the past 20 years overall, and also holds a solid advantage in the head-to-head series, 24-17. That hasn't really been the case recently, of course, as the Panthers won big (38-0) in their previous meeting this year, and have also claimed five of the last six meetings. Atlanta's only win in that span was a tight 19-17 victory in Carolina last season. In those five other Panthers wins, Carolina unleashed offensively, scoring 30+ points four times.
Panthers Preview (-7)
Carolina looked like a bit of a fraud to start off their insane run this year, as they held numerous narrow wins over suspect opponents. It probably wasn't until a thrilling comeback win over the Seahawks in Seattle that people really started to take this team seriously, but at 14-0, no one can scoff at them now. The Panthers don't always win big or pretty, but it's their ability to win in whatever way is necessary that makes them such a threat. Cam Newton has been the true driving force behind this team, too, as he's ascended to MVP status and has made Carolina's offense quite fearful even despite losing #1 wide receiver Kelvin Benjamin before the season started. Considering they just smoked the Falcons a couple of games ago, they understandably enter week 16 as heavy favorites and could be well on their way to just the second 16-0 run ever.
The NFL moneyline odds at BetOnline.ag is at -305 for the undefeated Panthers and with spread the Falcons are getting +6.5 points.
Falcons Preview (+7)
Atlanta has had quite the fall since starting the season off at 5-0, but the reality is even that hot start was exposed over the course of the year, as they have zero wins against teams with winning records. In fact, Atlanta's two most impressive wins are against the Redskins and Texans – two middling teams that would not be in the playoff mix if they didn't reside in awful divisions. Atlanta's slide has been two-fold, too, as Matt Ryan has struggled mightily and the Falcons have also had major issues in stopping teams defensively. It's worth pointing out that six of their seven losses have come by 10 points or less, but their last meeting with Carolina wipes any real confidence away rather quickly.
The Pick
The Falcons are at home, do have some talent and can't be happy about getting slapped around in Carolina the other week. They have all of that going for them. However, the gap between these two teams seems quite large, while the Falcons simply haven't been very good for most of the year. If it's not Carolina's elite defense putting the clamps down on Atlanta's predictable offense, then it could be Cam Newton doing as he pleased on offense – or both.
Some data to consider: the Panthers are 5-2 ATS in their last seven road contests and Atlanta is a pathetic 1-9 ATS in their last 10 games this season. Even the extra data hates the Falcons.
I could totally see the Falcons putting up a bit of a fight, but Carolina feels like a team of destiny to this point. I like the Panthers straight up and to cover this week.