NFL Picks
Buffalo Bills vs. Cincinnati Bengals Free Pick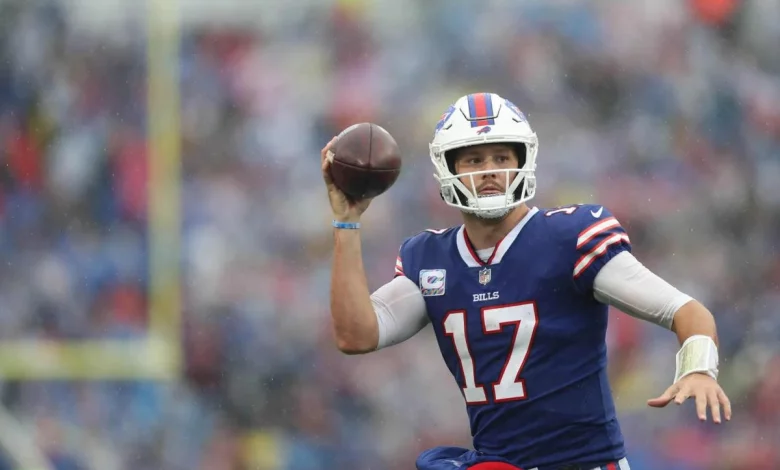 Two of the best teams in the AFC are set to meet up on Sunday night as the Buffalo Bills face off with the Cincinnati Bengals. Even though there is still a long way to go this season, this has the potential to be a playoff preview.
Buffalo is coming into this game with a record of 5-3, and they are currently sitting in second place in the AFC East. The Bills were a winner in their most recent game, but they are searching for some consistency. 
Cincinnati comes into this game with a record of 4-3, and they are now back into the playoff picture in the AFC. The Bengals have rattled off three straight wins and they have a ton of momentum ahead of this one. 
The Cincinnati Bengals are 2.5-point betting favorites over the Buffalo Bills on Sunday Night Football.
Bills Can Defend
The Buffalo Bills have received a ton of attention on offense this season, but their defense could be the biggest difference in this game. Buffalo hasn't given up 30 points in a game over their last five, and that unit tends to give the offense a chance to shine. 
Getting pressure on Joe Burrow is going to be a huge key in this game, and that will allow the secondary to make some plays as well. Playing on the road in the NFL is never easy, and the Bills will need to score some points to win as well. 
Josh Allen is having another huge season for the Bills as he has thrown for 2,165 yards and 17 touchdowns this season. The Bills still don't run the football well, but Allen and that offense can put up points in a hurry. 
Bengals Need to Score
The Cincinnati Bengals have really struggled on offense this season, and that doesn't make a ton of sense. Cincinnati is averaging less than 80 rushing yards per game this season, and they need to establish the run in this one. 
Joe Burrow has thrown for just 1,513 yards and 10 touchdowns this season, but he continues to find Ja'Marr Chase when needed. Look for the Bengals to hit on some big plays on Sunday night as that is generally how they score.
This defense has proven over the last few years that they know how to get big stops to win games. Look for  the crowd to give the Bengals a big boost on Sunday night and that will help the defense make plays. 
Bengals Beat the Bills
This is going to be the best game of the day on Sunday as both teams are loaded with talent. The Bills are actually a better overall team, but they just don't always show up and give their best effort each week.
Joe Burrow and Ja'Marr Chase are having a monster season on offense, and that duo is going to have a big game in this one. The Bengals are not a great offensive team this season, but they will have just enough offense to win this game. 
Bet the Cincinnati Bengals -2.5 as they pick up a win over the Buffalo Bills on Sunday Night Football.