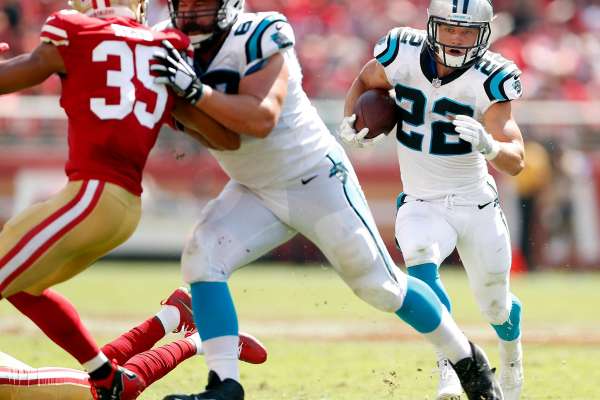 Two teams with a combined 10-2 record still try to prove they are for real in the NFL week 8 Panthers at 49ers free pick. Carolina's offense looks for real after making a QB switch four weeks ago and winning every game since. San Francisco hasn't lost all season, but some people say that's more of a product of their schedule in comparison to the actual talent of the team. The 49ers are -4.5 point favorites regardless, does SF silence the doubters yet again?
Carolina Rolling on Offense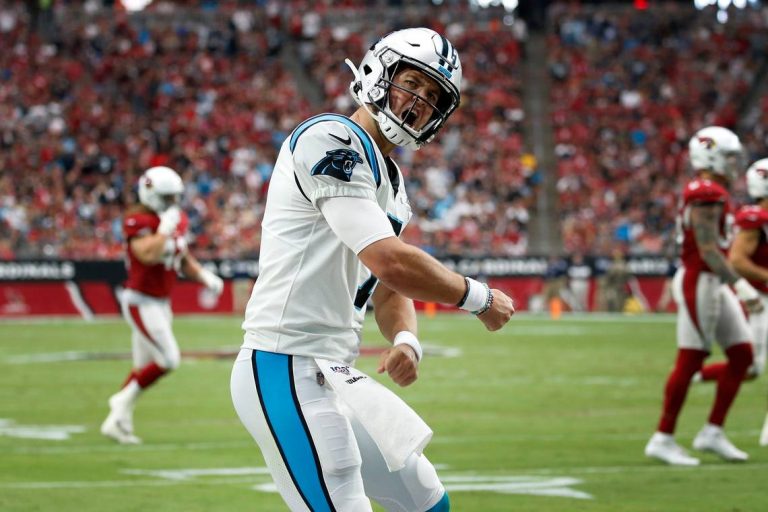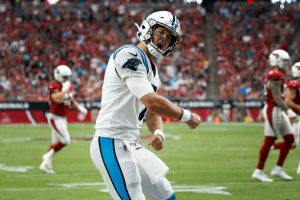 Kyle Allen has been an amazing unearthing for the Panthers. The 2nd year player had just one career start before taking over for Cam Newton in week 3 and he hasn't looked back. Allen might not necessarily win you any games – 261 is his passing yardage high – but he won't lose you any either. Allen has 7TD and 0 INT and that's exactly what Ron Rivera needs in the NFL week 8 Panthers at 49ers free pick.
Of course, the QB doesn't have to win any games when you have an MVP candidate like Christian McCaffrey in the backfield. San Francisco has the #2 total defense in the league, but very few teams have stopped McCaffrey. Well, Tampa Bay did two weeks ago as he had 31 yards on 22 carries but still scored a TD for the 4th straight game. Carolina also had a bye last week and has had two weeks to game plan to get their star the ball.
Carolina's offense has been carrying them with 34+ points in 3 of the last 4 games. The Panthers defense does have a big test vs. the 49ers #7 ranked total offense though. San Francisco hasn't really shown a passing attack with consistency yet, but they are 2nd in the league in rush yards per game. The Panthers defense has allowed 27 and 26 points in the last two games and to Jacksonville and Tampa Bay.
49ers Defense Steps Up Again?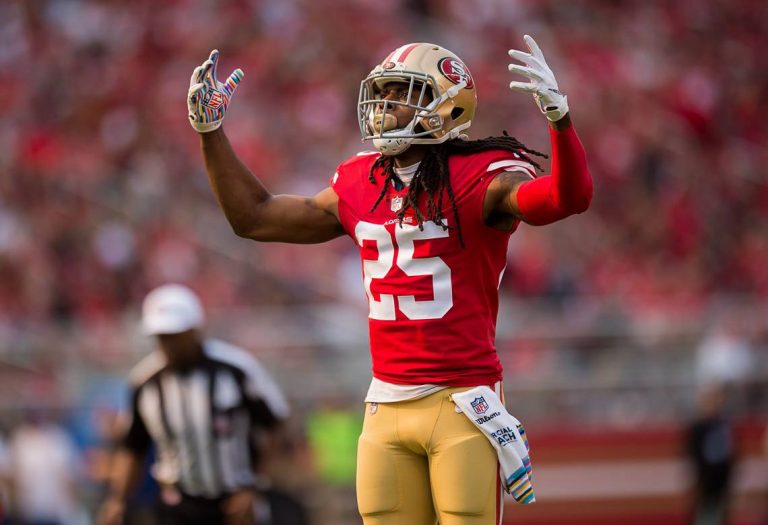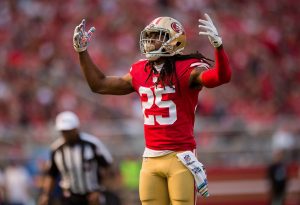 San Francisco's defense is in the zone right now. That unit is carrying the 49ers to their 6-0 record after allowing a total of just 10 points over the last 3 weeks. That includes giving up 3 points to the Browns and just 7 to the Rams, two high powered offenses. The 49ers also shut out Washington 9-0 last week but they are Washington.
What can Carolina do on offense on Sunday afternoon? The Browns, Rams, and Redskins all had less than 200 total yards the last three weeks. Can Allen have success at QB against this ferocious defense with just 6 NFL games under his belt? What's working in Carolina's advantage is them coming off the bye and having two weeks to prep for this game. Panthers OC Norv Turner has seen it all in his 30+ seasons in the NFL.
One big question facing the 49ers is if Carolina is the first quality opponent they've faced this season? The 49ers wins have come against Tampa Bay, Cincinnati, Pittsburgh with a backup QB, the Browns, the Rams who are in a down year, and the Redskins. Last week against lowly Washington Tevin Coleman had 20 carries for just 62 yards. Jimmy Garoppolo was just 12/21 for 151 yards and the Redskins defense is 24th in total yards allowed. Carolina is 12th in that department and is 8th vs. the pass.
NFL Week 8 Panthers at 49ers Free Pick
It feels like oddsmakers are begging you to take Carolina and the points in this one and 59% of bettors are indeed on the visitors. Sometimes you just have to believe that a team is for real – and in this case it's the 49ers. Even though Carolina comes in on the bye, you have to read the line in this one and it's saying San Francisco.
Pick: 49ers -4.5