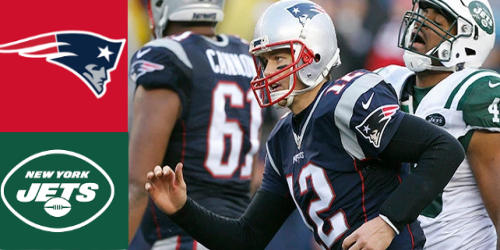 A lot of people like the Jets +9.5 as a sneaky good play at home vs. the Patriots. The NFL Week 7 Monday Night Football free total pick is also interesting with a number of 43.
The New England offense obviously has high scoring potential, but they are also pretty banged up on that side of the ball. The Jets looked solid in getting their QB back last week, but they put up just 16 points total in two games vs. the Patriots last season.
How Many Points Do Patriots Put Up?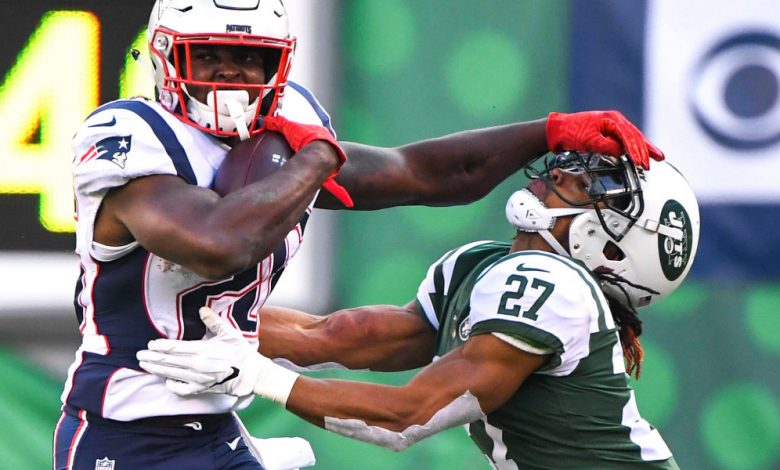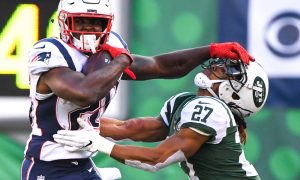 The total points O/U for New England on Monday night is 27. Oddsmakers are giving the Jets defense some love with this number as the Patriots have scored at least 30 points in 5 of 6 games this season. The Patriots won this matchup at MetLife Stadium last year by a score of 27-13 however (as +13 point favorites).
The area of the Jets defense that New England will obviously exploit in the NFL week 7 Monday night football free total pick is the passing game. That's what they did in the 30-13 week 3 win when Tom Brady threw for 308 yards and 2 TD. Rex Burkhead was the leading rusher for New England in that game, but he's one of many banged up Patriots players (out-foot) that also includes Julian Edelman (Q-chest), Philip Dorsett (Q-hamstring) and Josh Gordon (out-knee) that could put the Patriots scoring in jeopardy in this meeting.
Not only does the Patriots offense being thin on some players favor an 'under' on Monday, so does the play of their defense. New England hasn't allowed more than 14 points in a game all season and have held 3 of 6 opponents to 7 points or less.
Jets Ready For Primetime?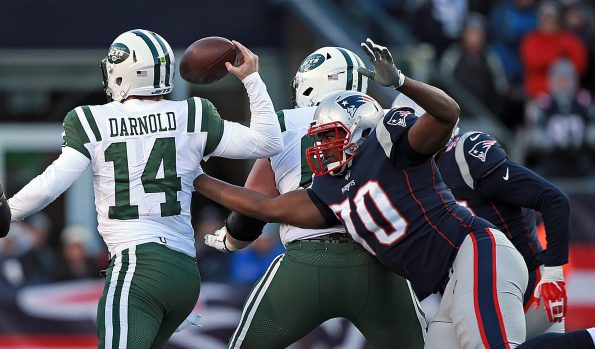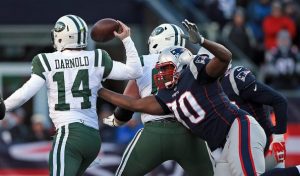 New York has to be pleased with the results of Sam Darnold's first game back from mono. The 2nd year quarterback helped lead a win over Dallas by throwing for 338 yards and 2 TD. That's a very good Cowboys defense that is 8th in the league vs. the pass and just held Carson Wentz to 191 yards passing. Can Darnold repeat that performance when he is again at home on Monday night?
Darnold missed the November meeting with the Patriots last season and also looked overmatched in a 3-38 season finale at Foxboro. He was 16/28 for 167 yards in the inaugural matchup with Bill Belichick. The Jets didn't have Le'veon Bell last year, but he ran the ball 18 times for just 35 yards when the teams met up in week 3.
The Jets defense also has to be better than they were in the first meeting this year with New England. In that game, the Patriots had 313 yards passing. The New York run defense was stout in that game limiting the Pats to 68 yards on 27 carries and New England did have 2 turnovers. The Jets scored the win over Dallas last week, but the Cowboys still threw for 270 and ran for over 120 yards in that game.
NFL Week 7 Monday Night Football Free Total Pick
Until they prove otherwise, you have to assume the Jets offense is going to struggle to put up points vs. New England. The 14 points New York scored in the first meeting were from two defensive TDs. Brady should get his team to their 27 points – at least – but that's a lot to ask for New York to get the rest.
Pick: Patriots / Jets *Under*43