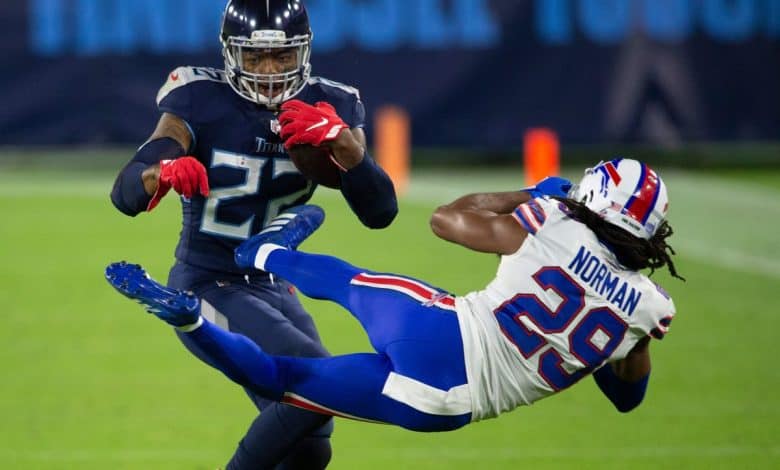 It's a quick turnaround for Tennessee heading into the week 6 Texans at Titans betting matchup. Mike Vrabel's team was just in action on Tuesday, bowling over Buffalo 42-16 as +3 point home underdogs. Tennessee is home for both games which does help, but Houston comes in off the momentum of getting their first win of the season last week.
The Titans are still a -3.5 favorite on Sunday despite the super-short week, and 58% of the betting public likes Tennessee in this spot. We still don't know much about the 'new' Texans, who looked good in a 30-14 win over Jacksonville last week in Romeo Crennel's first game as head coach after Bill O'Brien got fired. The betting total for this meeting is 53, down from a 55 open.
Football Fun Again in Houston?
It's still a bit too early to tell if 73-year-old Romeo Crennel taking over the Texans has energized the team, because their win last week came against a Jacksonville team on a 4-game losing streak. Houston started off slow with a 10-7 halftime lead, as can be expected with a regime change, but finished in a flurry with 17 points in the 4th quarter.
Offensive coordinator Tim Kelly had a good first game without O'Brien, navigating the Texans to 129 yards on the ground and 357 through the air. Deshaun Watson had his highest passing yards (359) and completion percentage (71.4) of the season, Brandin Cooks had his best game so far (161 yards), and David Johnson was 4-yards shy of his first 100-yard game with the Texans.
It was a great breakout for the Houston offense, but once again the Jaguars are 29th defensively vs. the pass and 26th vs. the run. The Texans defense did give up a 301 yard game to Gardner Minshew, but he needed 49 attempts to get to that number. The positive thing was that the Houston run defense was stout, allowing just 75 yards to the Jags on 20 attempts.
Titans Running Game Going to Dominate Again?
The Houston run defense showed improvement last week, but that's a unit that had been getting dominated. Minnesota ran 40 time for 162 yards two weeks ago and Pittsburgh went for 38-169 the game before that. Those numbers sound very appealing to a Titans team that ran the ball 34 times for 139 yards Tuesday vs. the Bills.
Tennessee's Derrick Henry had an iconic stiff-arm on Josh Norman on Tuesday and did have two scores, but otherwise he had just 57 yards on 19 carries. Ryan Tannehill was efficient going 21/28 with three scores, his 2nd time in the last three games completing 75% of his passes.
Tennessee was helped out immensely by three Buffalo turnovers on Tuesday, but the Titans showed they were rested instead of rusty after a two week layoff from positive COVID tests. Tennessee won't have that edge on Sunday with the quick turnaround. The Titans are 4-0, but their first three wins of the year came by a combined six points.
Texans at Titans Betting Free Pick
The hook looms large in Sunday's meeting with the Titans a -3.5 favorite. It's a quick turnaround to game plan for a Houston team that is largely an unknown after switching coaches last week. The Titans had played teams close up until last week's game with Buffalo, and the Texans have the talent to definitely keep this one within a field goal – if not win outright.
Texans 27 Titans 24
Free Pick: Houston Texans +3.5