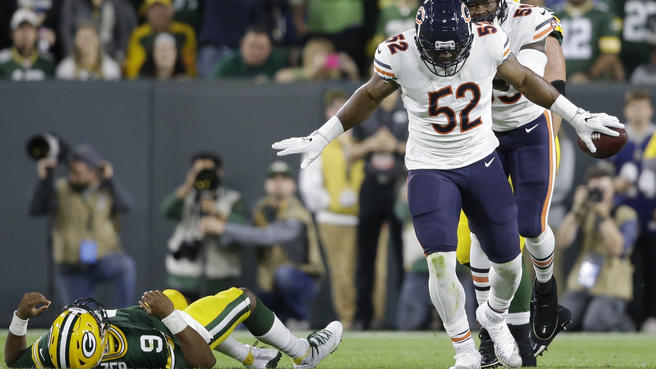 Oakland will lose a home game as they take on Chicago in the NFL week 5 Bears at Raiders free pick from London. It would have been a nice homecoming for former Raider Khalil Mack bust rest assured the superstar Bears pass rusher is 'eager' to face his former team. 3-1 Chicago is a -6.5 favorite in this one, but don't sleep on Oakland who scored a tough road win in Indianapolis last week. The angle to explore in this one is how the trip across the pond is going to effect the total of 40?
Bears Go to Daniel on Sunday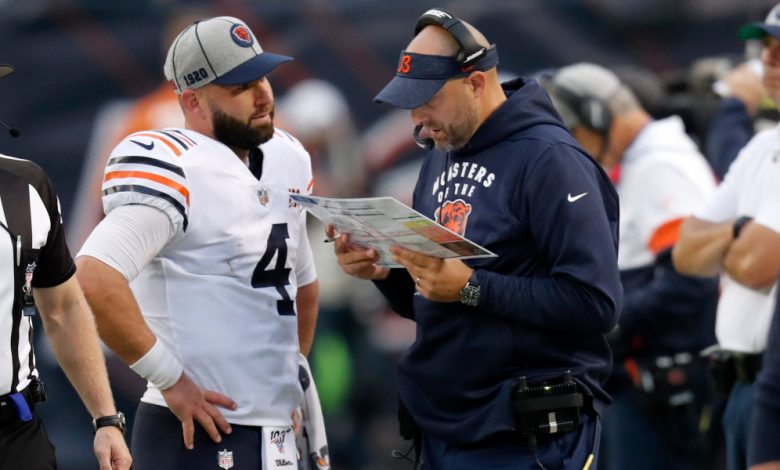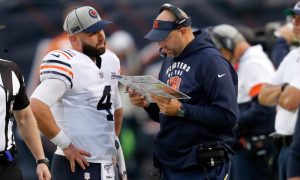 One of the biggest factors altering the total for the NFL week 5 Bears at Raiders free pick is the fact that Chase Daniel will get the start at quarterback for Chicago in place of the injured Mitch Trubisky. According to many Chicago fans though, having the backup in is a good thing. Daniel played efficient enough last week in the 16-6 win over Minnesota, going 22/30 for 195 and a TD. Daniel is very familiar with the Matt Nagy system having spent 3 years with him in Kansas City, but will still be making just his 5th career start on Sunday.
Chicago still may have a hard time scoring vs. Oakland because they have produced little to no run game through 4 games. David Montgomery carried the ball 21 times vs. Minnesota but for just 53 yards and a long of 7. The Vikings have a good defense, but the Raiders are also in the top half of the league allowing 104.5 ypg on the ground. The Bears have the 30th ranked offense in the NFL, 29th in pass and 25th vs. the run.
Of course the thing about wagering totals with the Bears is that their defense can put a big dent in the points on their own. Chicago forced 5 turnovers vs. Washington in week 3 and had a 73-yard INT return from Ha Ha Clinton-Dix. The Bears also held the league's leading rusher Dalvin Cook to 35 yards on 14 carries a week ago.
Which Road Raiders are For Real?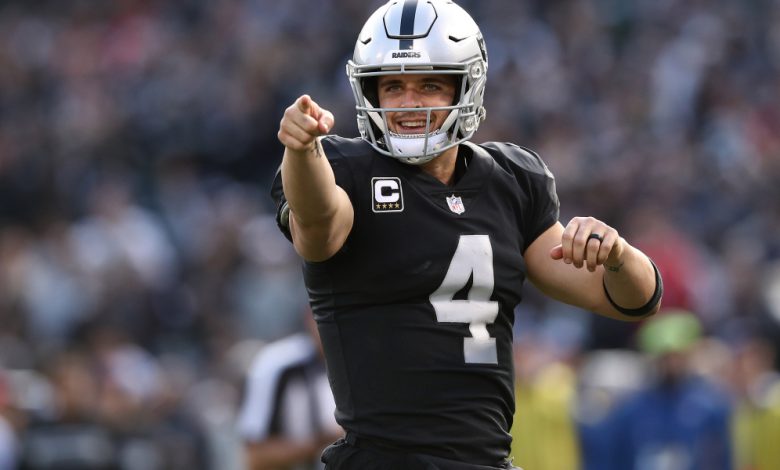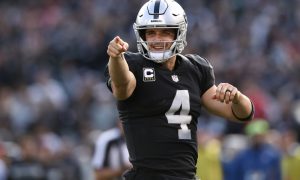 Both teams are on the road to London Sunday even though it's Oakland that is technically the home team. The Raiders have been a tale of two road teams in the last two weeks. Jon Gruden's team lost 14-34 in week three at Minnesota but bounced back and almost inexplicably beat the Colts 31-24 at Lucas Oil Stadium.
The Oakland offense should struggle today vs. Chicago. The Raiders had just 214 yards passing and 88 rushing vs. Minnesota. Oakland was great on the ground vs. the Colts with 188 yards on 32 carries, but the Bears completely bottled up Cook and rank 3rd in the NFL allowing just 61.5 yards per game. Derek Carr has thrown for less than 200 yards in 2 of the 4 Raiders games this season.
NFL Week 5 Bears at Raiders Free Pick
The Raiders are in a tough spot in this one playing their third straight game away from Oakland Coliseum. Oakland stayed in the Midwest for two weeks in games vs. Minnesota and Indianapolis and flew directly to London after last Sunday's game. The Raiders are going to be worn down on both sides of the ball. That doesn't mean the Bears are going to blow out Oakland though. Some Chicago fans call their new QB 'Checkdown Chase' as he was very conservative with his throws in the preseason. Add it all together and the London fans will get the low scoring game they are used to with the "other football."
Pick: Bears / Raiders *Under* 40