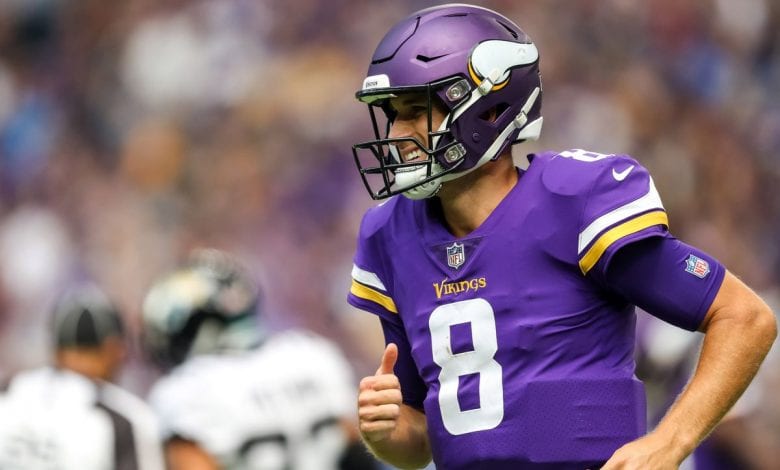 Tennessee is rolling coming into Titans at Vikings betting as -2.5 road favorites. Mike Vrabel's team has started the season 2-0, and they'll face a Minnesota team that is in a rut with consecutive losses to start the 2020 campaign. This is a matchup of two teams that are likely going to want to run the ball early and often, but the betting total is sky high at 49.5.
66% of the betting public likes the Titans on the road for Sunday's 1:00 PM ET kickoff. That does raise some red flags as Minnesota has a chance to be a dangerous road underdog. U.S. Bank is a stadium currently restricting fans though which does favor Tennessee even more.
Titans Look Championship Caliber
The two big dogs of the AFC are Kansas City and Baltimore, but few people would argue that Tennessee is a close third place. Even though both wins to start the year were close (16-14 at Denver, 33-30 vs. Jacksonville) there's simply no visible weaknesses on this team.
Derrick Henry has continued his impressive play from last season's playoffs, running for 215 yards in two games. Ryan Tannehill is also completing 70% of his passes while throwing 6 TD to 0 INT. A.J. Brown (knee) being out hurts the Titans passing game, but Jonnu Smith has stepped up at the TE spot with 3 TD so far. Tannehill will be facing a Minnesota team that is 30th in the league in total yards allowed.
As great as the Tennessee offense has the potential to be in Titans at Vikings betting, it's their defense that makes the -2.5 number look low. Gardner Minshew did carve up Tennessee for 339 and 3 TD last week, but a lot of those numbers came in the 2nd half when the Titans were already up 24-10 at the half. Tennessee is facing a Vikings squad that is dead last in the NFL in passing and has allowed a safety in consecutive games. Jadaveon Clowney likes the sound of that.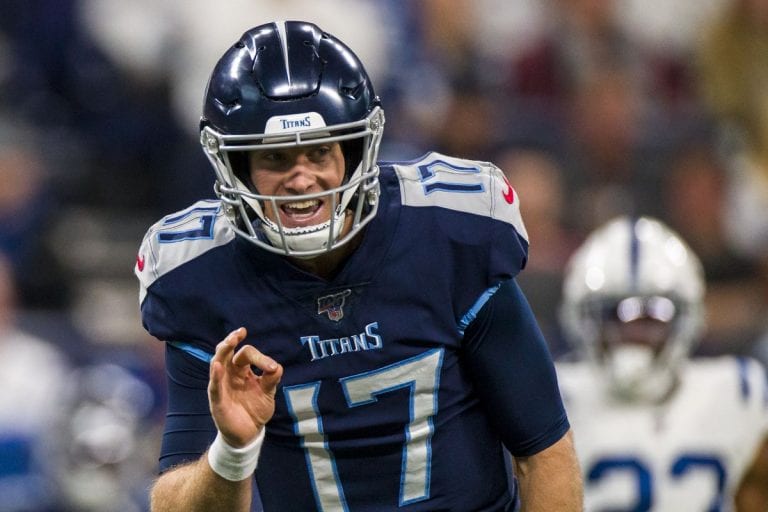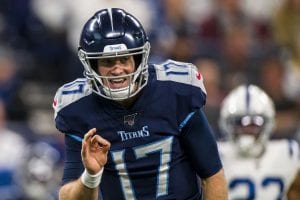 Minnesota Needs Something
The Vikings offense looked like they could be potent in the season opener, shaking off rust in the first half to score 24 points in the 4th quarter against Green Bay. It's looking like that performance could just be the result 19-point lead heading into 4th because the Vikings looked atrocious in week two against the Colts.
Kirk Cousins had a 0.0 QB rating for the better part of three quarters last week in Indianapolis, finishing up 11/26 for 113 yards and 3 INT. Cousins directed the team to just 3 points until a late Dalvin Cook TD with a little over 5 minutes remaining. Cook has been one of the major disappointments in the NFL this season, gaining just 113 yards but also with 3 TDs.
The Vikings allowed 522 yards of total offense to Green Bay in the opener and allowed 151 on the ground last week to the Colts. It's looking like Tennessee will be able to do what they want in Sunday's game.
Titans at Vikings Betting Free Pick
The good news for the Vikings is that Minshew may have exposed some things in the Titans secondary last week. The bad news is that Minnesota cannot stop anybody lately.
Points are at an all-time high in the NFL this season and with good reason. Sunday's total rising four points to 49.5 would be a red flag in most years, but the atmosphere at U.S. Bank in week one's Vikings-Packers game was practice-like leading to 77 points. Both teams today have a lot of offensive talent, so expect some fireworks on Sunday.
Vikings 31 Titans 27
Free Pick: Over 49.5