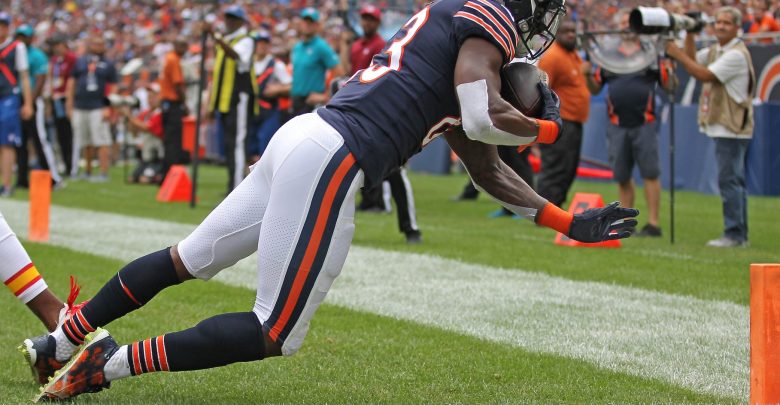 You may take a lot of flack for betting in the August 30th NFL free pick mostly because it's a skeleton crew of players that most people are familiar with. Either way, pro football is pro football and there's been some pretty good value so far in the preseason. That's the case tonight when the Chicago Bears host the Buffalo Bills with a bunch of players hungry for jobs taking a majority of the playing time.
Bills Fans to Get a Long Look at Josh Allen?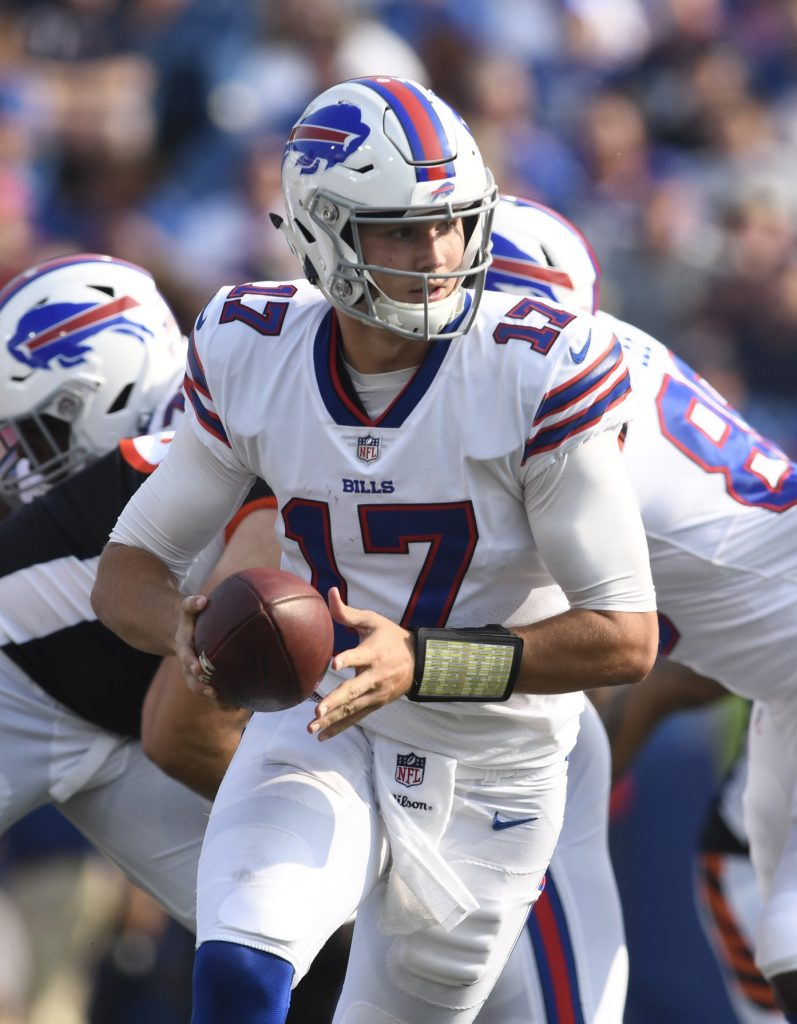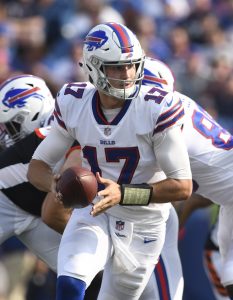 The Buffalo QB spot is far from decided. AJ McCarron is battling a collarbone issue, Josh Allen is a rookie, and Nathan Peterman's defining moment in the NFL is throwing 5 INTs in the first half of a game last season. McCarron suffered the hairline fracture in the Bills 19-17 win over the Browns in preseason week 2 so he'll be sidelined tonight. That means Josh Allen gets the 1st crack tonight against Chicago. The rookie has been very underwhelming so far going 24/54 for 210 yards in 3 preseason games. Allen does have 2TD to 0 INT however. Peterman is actually the reason you'd bet on Buffalo +3 tonight in the August 30th NFL free pick as he's gone 33/41 for 431 with 3TD/1 Int this preseason. Marcus Murphy gives either QB a nice ground option too as he's averaging over 6.0 YPC in the exhibition season.
The Bills are going to take a hard look at their defensive backups tonight as they've allowed 26+ points in 2 of 3 preseason games this year. Both the Panthers and Bengals have thrown for 289+ in those contests and the Browns put up 164 on the ground in the Bills only exhibition win. Bills coach Sean McDermott hasn't been great in the preseason either with a 2-5 record so far in two years. The Bears could have a solid shot tonight.
Chicago's Backups Getting a Lot of Reps So Far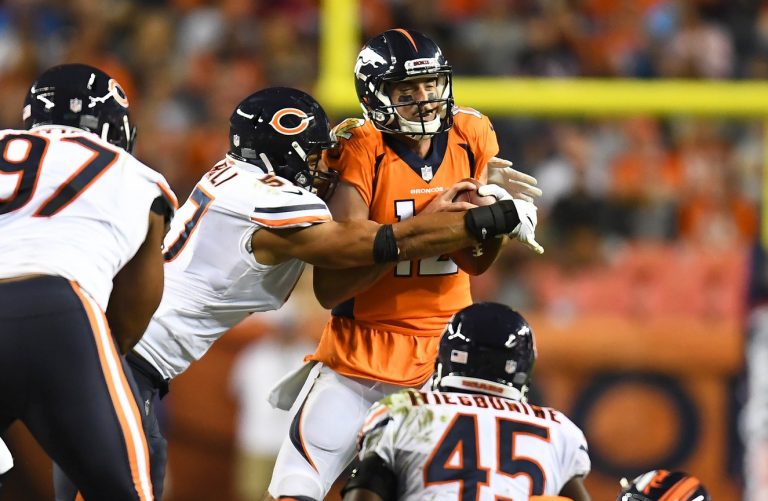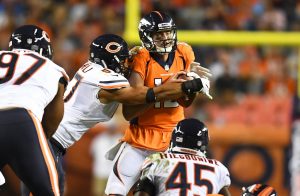 The Bears might have one of the most experienced backup units in the year through this 2018 preseason. Not only did Chicago get an extra game with being scheduled in the Hall of Fame Game vs. Baltimore, coach Matt Nagy rested all of his starters beginning last week against Kansas City. Even with resting the 1st stringers (on both sides of the ball) last week, the Bears cruised to a 27-20 win over the Chiefs as +6.5 home underdogs. Chase Daniel had a huge day against his former team (15/18, 2TD) but he's not even taking the field tonight. Instead the August 30th NFL free pick is Tyler Bray's show. The 2nd year signal caller out of Tennessee has only played in 3 of 4 preseason games but he threw for 219 vs. the Bengals and 181 vs. the Ravens. Backup RB Ryan Nall had a 69 yard run vs. Cincinnati and former #7 pick WR Kevin White could play a few series' tonight. 7th rounder Javon Wims has 227 yards receiving this preseason as well and is trying to nail down a roster spot so Chicago has offensive potential Thursday.
The Bears have won two preseason games in a row and believe it or not have some momentum going into this exhibition contest. The defense had 8 sacks against the Ravens and have 15 in 5 preseason games. This could be a major problem for a Buffalo team that has a major weakness being their offensive line. One reporter said that if Josh Allen starts for the Bills he "might be dead by October" referring to the inability to protect of the offensive line. It could be a big night for Roy Robertson-Harris who has 3.5 sacks this preseason.
August 30th NFL Free Pick Betting
Chicago is at home although on paper Buffalo has the QB edge in tonight's game. Chicago's explosive front 7 behind D-coordinator Vic Fangio's scheme should negate that advantage. The Bears have talented wideouts that could break the game open – or at least give some holes for Chicago's talented backup running backs.
Free Pick: Chicago Bears -3