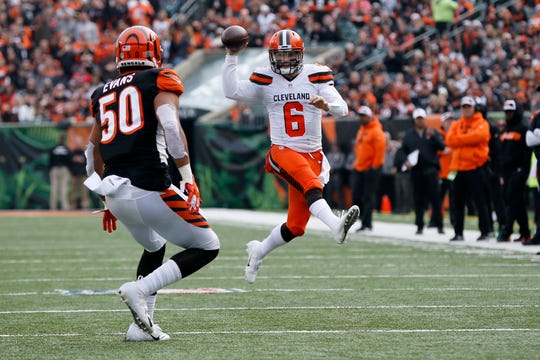 The nightmare winds down for Cleveland in the NFL week 17 Browns at Bengals free pick. The team with some of the biggest expectations last offseason now heads into another Spring marred by question marks.
With a lot of scrutiny looming, how do the Browns come out for this rivalry game in Cincinnati on Sunday? Is this a team with preseason national championship hopes laying an egg in a mid-December bowl game – or a talented squad that finally plays up to their potential with all the weight off their shoulders? The Browns are -2.5 road favorites here.
Browns Have Any Motivation Here?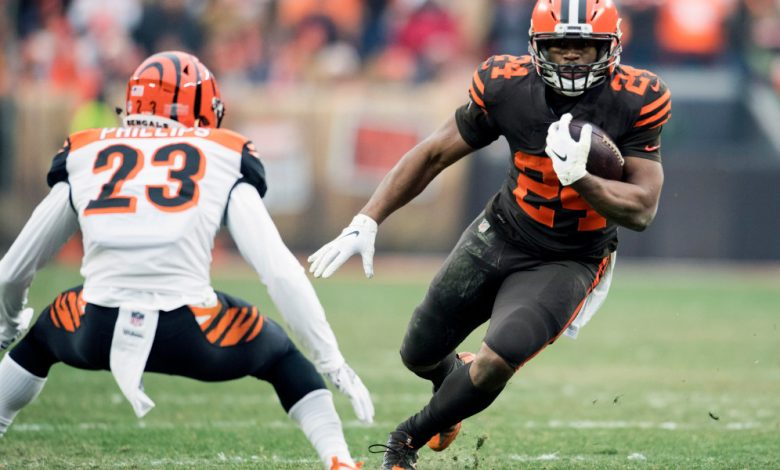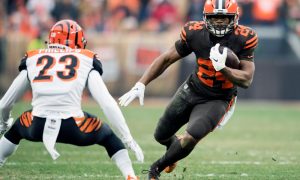 There could be a lot of new faces on the Cleveland sideline next season, starting with head coach Freddie Kitchens. Nothing is official, but Kitchens has bore a lot of the brunt of Cleveland ranking 23rd in the NFL in passing yards despite having so much talent in that department. O'dell Beckham has also been the rumor of offseason trade talks as barring a 100 yard game he'll have the lowest output of any healthy season in the league.
The big question ahead of the NFL week 17 Browns at Bengals free pick then is how Baker Mayfield and Co. come out of the gates in what is in all likelihood a lame duck game for their coach? It may not be much of Mayfield at all as Cincinnati ranks dead last in the league defensively vs. the run. Nick Chubb and Kareem Hunt could get a bulk of the workload in this one as the Browns run game ranks 11th at over 120 ypg.
Bengals Going All In Here?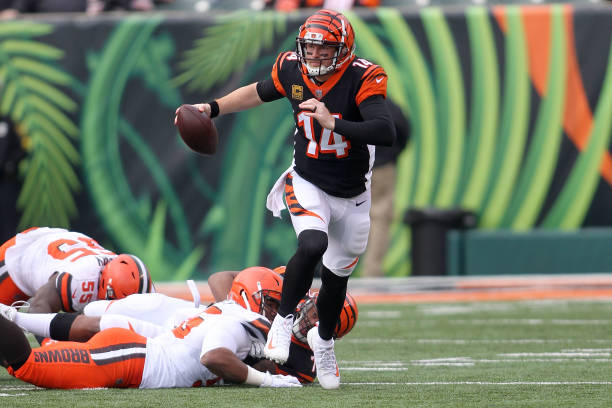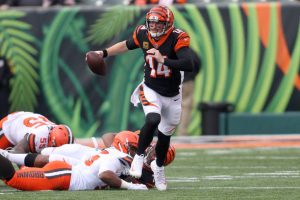 Cincinnati had almost the perfect loss last week vs. Miami. Andy Dalton threw 4 TDs and 0 INT and the Bengals scored 16 points in 29 seconds to force OT. The Bengals showed fight – but also still lost and thus clinched the #1 pick in next year's draft. That pick looks really exciting after LSU's Joe Burrow (from The Plains, Ohio) threw 7 TD passes vs. Oklahoma in the college football playoff game Saturday.
The Bengals have now set up a regular season finale against the rival – and reeling – Browns. Cincinnati would love to have momentum going into the offseason and to send Cleveland further reeling into disarray. The Browns look like a team who has quit on the year after a 38-24 loss at Arizona two weeks ago with their playoff lives on the line and failing to put up a fight in a 15-31 home loss to Baltimore in week 16.
Unfortunately for Cincinnati, the only game Cleveland has looked good in this month is against them in week 14. The Browns won that game 27-19. The Bengals should take some solace in it being a 14-13 game at the half, and also Joe Mixon running for 146 yards while Dalton tossed for 262. The Browns have won three straight in the series though.
NFL Week 17 Browns at Bengals Free Pick
It's Andy Dalton appreciation day in Cincinnati as the QB likely makes his last start for the Bengals. Dalton is still showcasing for potential suitors next year however and looked good last week throwing for 396 and 4 TDs. Bengals coach Zac Taylor wants to end his 1st season at the helm on a high note meanwhile the Browns can't wait to get to the offseason. Jarvis Landry (hip) is battling an injury and Beckham isn't fully healthy for Cleveland either. If Cincinnati can stop the run, the Bengals get this one.
Pick: Cincinnati Bengals +2.5