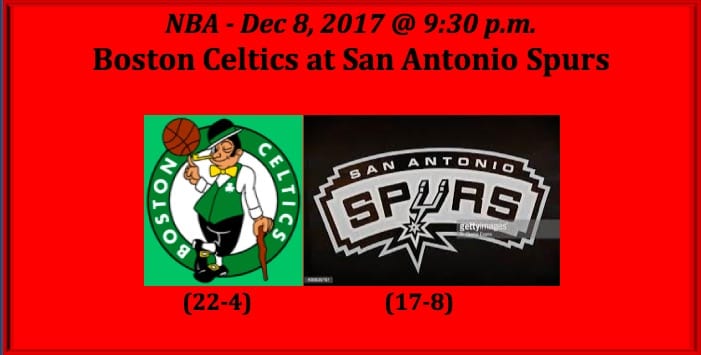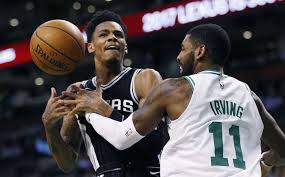 Tonight at 9:30 p.m. E.T. the Eastern Conference-leading Boston Celtics (22-4 Overall, 10-2 Away) are at the Western Conference's third-place team, the San Antonio Spurs (17-8 Overall, 12-2 Home). Our Celtics play Spurs 2017 NBA pick has San Antonio at -2.5 and the over/under listed as 197.0. Boston has won four straight games and is 8-2 for its last 10. San Antonio has won their last two. They are also 8-2 for their past 10 games.
Boston Overall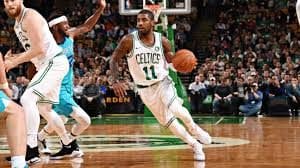 You could say it's the Kyrie Irving (23.5 PPG, 5.0 APG, .490 FG%) show in the backcourt and the Al Horford (14.3 PPG, 8.0 RPG, .549 FG%) show in the front. But the Celtics are also getting major contributions from a whole bunch of other players including SG Jaylen Brown (14.8 PPG, 5.9 RPG, .457 FG%), SF Jayson Tatum (14.0 PPG, 5.5 RPG, .508 FG%), and PF Marcus Morris (12.6 PPG, 5.6 RPG, .423 FG%). Morris is day-to-day with an injury and may not play tonight. Backup PG Marcus Smart, as well as Horford and Irving are major set up guys. Each is averaging five APG. Along with putting solid offensive numbers up, Boston has one of the better defenses in the NBA.
Celtics Summary
Explosive offense
Depth off the bench
Celtics are powerful in front and back
San Antonio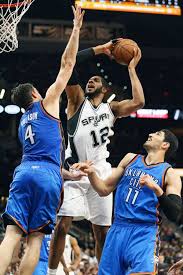 The Spurs are dealing with injury issues as their SFs Kawhi Leonard and Kyle Anderson are both out. Leonard has been dealing with a quad injury and has not yet played this season, while Anderson will miss two to three weeks with a MCL sprain. PF LaMarcus Aldridge (22.6 PPG, 8.0 RPG, .504 FG%) and center Pau Gasol (11.2 PPG, 7.7 RPG, .486 FG%) are both important contributors on offense and defense. SF Rudy Gay (12.2 PPG, 5.3 RPG, .469 FG%) has been asked to step up big time with both Leonard and Anderson out.
There's no doubt that the Spurs are hurting and that may comprise them a bit in tonight's matchup. They are a major shot blocking team, and do a good job of hassling opponent offenses.
Spurs Summary
Fine defense upfront
Injuries are numerous
Need extra effort from Gay
Three Major Takeaways
These two teams are closely matches which makes our three major takeaways for our Celtics play Spurs 2017 NBA pick especially important-
Both defenses holding teams to under 98 PPG
Celtics are +3.2 over Spurs in PF/PA
Boston has the edge when it comes to health
Our NBA Pick
As we look over the rosters, determine depth and health, and consider matchups, we do like Boston at +2.5. Our Celtics play Spurs 2017 NBA pick is the Boston Celtics. We also like the over at 197.0. Note that Boston did beat San Antonio on Oct 30 at the Garden 108-94.
Boston Plays San Antonio Spread Pick- Boston at +2.5 and over 197