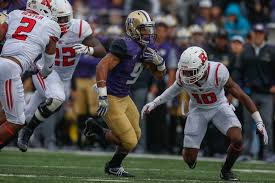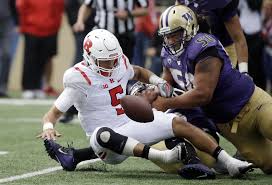 The Pac-12 Washington Huskies, the top-rated team in that conference, travel to play the Big Ten Rutgers Scarlet Knights, a team that is one of the lowest ranked in their conference. The meeting will happen tonight, Friday, Sep 1 at 8 p.m. Our 2017 Washington plays Rutgers college football free pick has the Huskies favored at -27 and the over/under at 52.5.
Washington Offense vs. Scarlet Knights Defense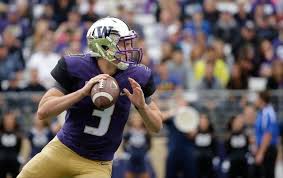 The Washington offense includes seven starters from last season and a highly ranked frontline. Last season, QB Jake Browning completed 62% of his passes for over 3,400 yards connecting on 49 touchdowns while tossing just nine picks. Although he will be without his top receiver from last year, John Ross, he does have his number two and number three pass catchers, Dante Pettis and Chico McClatcher. The run attacked includes two premium talents, Myles Gaskin and Lavon Coleman. In 2016, Gaskin ran for over 1,300 yards and made 10 TDs, while Coleman was good for 853 yards and seven. Last season this offense scored 41.8 PPG, placing then eighth in the nation.
The are going up against a defense that gave up 37.5 PPG in 2016, and despite welcoming eight starters back, has problems in every defensive unit. The big problem for the Knights is their D-line, which offered up 264.2 YPG (126th) last season. DTs Sebastian Joseph and Kevin Wilkins, who are talented and now experienced, need to step up. The linebacking unit, which is the best squad on defense, is key in this game. Is the Knights are going to contain the Huskies, they'll need WLB Trevor Morris and MLB Deonte Roberts to get the job done. Morris and Roberts were one and two in tackles last season. There's concern at the corners and for their inability to play man-to-man. Look for Browning to exploit this.
Rutgers Offense vs. Huskies Defense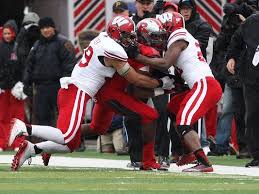 The 127th ranked Rutgers offense scored just 15.7 PPG last season. They see six starters return, including QB Giovanni Rescigno. Last season, he tossed five TD passes and five INTs. Louisville transfer Kyle Bolin may end up at quarterback. Top receiver Juan Harris is back, as is the team's primary running back Robert Martin. Despite the fact that they have added various skill players, this offense will still have a tough time executing due to their weak O-line.
Overall, Washington's defense is sound. Five of the team's top tacklers are back, including WLB Keishawn Bierria, who had 70 tackles, two sacks and three tackles for a loss. The front seven is especially tough and talented, while Taylor Rapp (2 PBU, 4 INTs), who last season was the Pac-12 Defensive Freshman of the Year, is a major force in the secondary.
2017 Washington Plays Rutgers College Football Free Pick
When these two teams met last season, the final score was 48-13 Washington. Our 2017 Washington plays Rutgers college football free pick projects that we can expect more of the same from this game. We're going with the Huskies at -27 and the over at 52.5.
2017 Washington Plays Rutgers College Football Free Pick: Washington at -27 and over 52.5