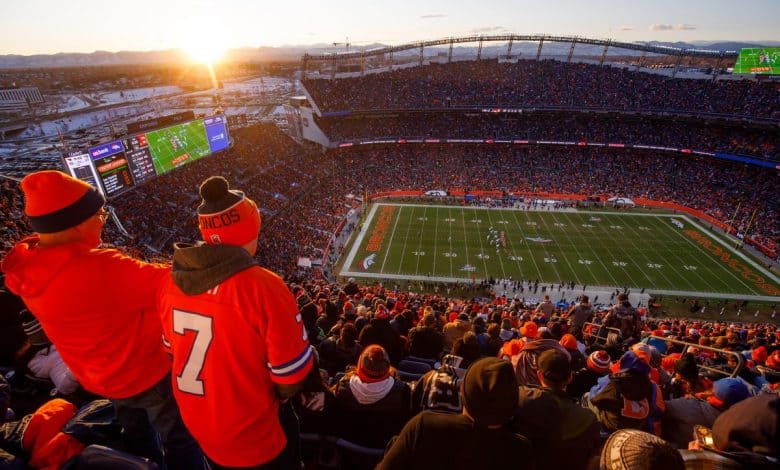 Cincinnati tries to stop a two game skid as they head into the week 15 Bengals at Broncos betting matchup. That's not going to be easy heading on the road to the altitude of the Rocky Mountains against a Denver squad that has won two of their last three games.
The Broncos (7-6) are falling back in the AFC West after Kansas City (10-4) has gotten hot on a 7-game win streak. Cincinnati (7-6) and Denver are still just a game back in the wild card hunt, so obviously one team's fortunes are going to improve after this matchup while the losers will see their postseason chances dip.
Will Going on the Road Fix Cincinnati?
The Bengals have wasted a huge opportunity going 1-2 during their recent three game home stand. Overall Cincinnati is just 1-4 in their last five home games but have gone 4-2 on the road this season which gives them a bit of hope heading to Denver on Sunday afternoon.
Obviously the Bengals need to play better regardless of where the game is at. They were down 20-6 in the 4th quarter in last week's loss to San Francisco before mounting a furious comeback with just over 9 minutes left, ultimately falling 26-23 in OT. That was still a better showing than the 41-22 loss to the Chargers in week 13 when LAC had built up a 24-0 lead early in the 2nd quarter.
Joe Burrow was a bright spot in the loss to San Francisco, going 25/34 for 348 yards with 2 TD even while battling through an injured finger that has cost him some practice time this week. Joe Mixon has been held to under 3.2 ypc in two straight games as well, and the Bengals are on the road facing a top 10 defense so this one is going to be a challenge.
Denver Needs This One
The Broncos had a dominant performance last Sunday, but the 38-10 win has to be taken with a grain of salt since it came against the 1-11-1 Lions. Denver got their running game going last week with Melvin Gordon III (111 yards) and Javonte Williams (73 yards) combining for 184 yards and 3 TD.
The Bengals' biggest problem the last two losses has been their pass defense, which allowed a 317 yard, 3 TD performance against Justin Herbert and then 296 yards and 2 TD to Jimmy Garoppolo. Now you wonder if Teddy Bridgewater can step up in the week 15 Bengals at Broncos matchup especially after a very efficient 18/25 with 2 TDs vs. Detroit.
Bridgewater did have two INTs the week before against Kansas City, but should have a very efficient day against a Bengals defense that ranks 29th in the NFL in passing yards allowed (256.8).
Free Week 15 Bengals at Broncos Betting Pick
Denver is a -3 point favorite here but 71% like the Bengals on the road. Cincinnati is a good road team but going to Mile High Stadium is a different animal especially with the Bengals not playing an away game in nearly a month. Denver can run the ball and play defense, and Bridgewater against this horrible pass defense will be the x-factor.
Broncos 28 – Bengals 21
Free Pick: Broncos -3