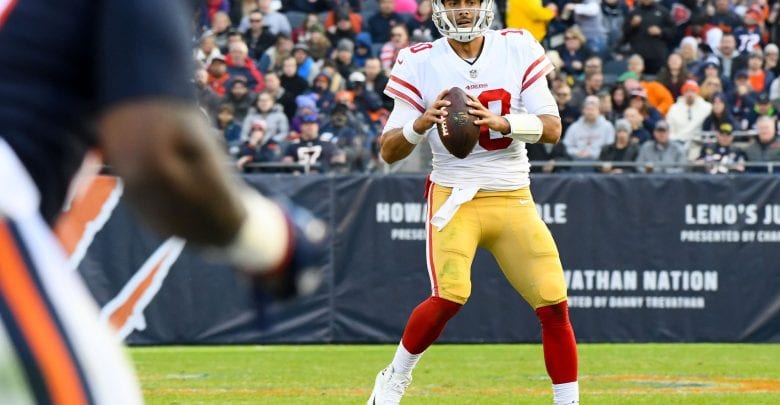 2-10 San Francisco taking on 4-8 Houston might not be the most marquee game of week 14, but it does present a great chance to get a betting 'W.' In fact, these are the under the radar games that bettors can thrive off of. Oddsmakers opened with Houston as -1.5 favorites, and that's where the line has stayed firm all week. The 49ers are coming off their first road win of the season last week in Chicago, can they make it two in a row for the NFL week 14 free pick?
Backing San Francisco on the Road Two Weeks in a Row?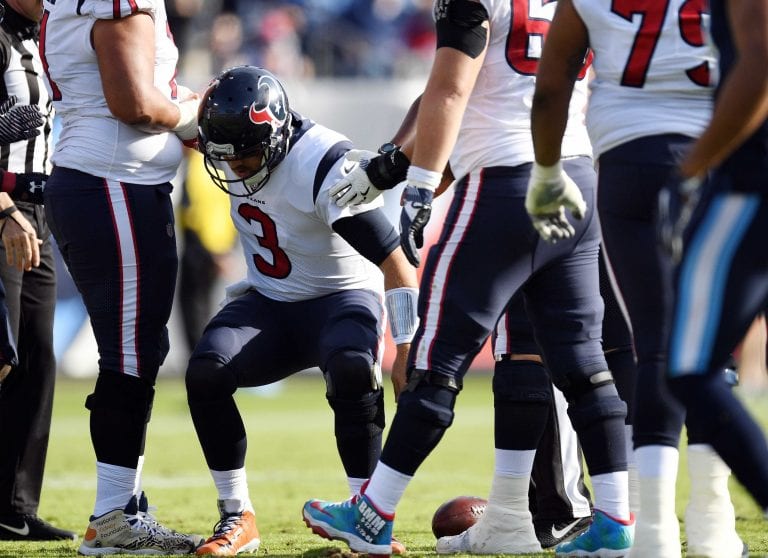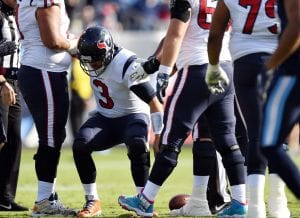 The 49ers got the 15-14 win against the Bears last week in quarterback Jimmy Garoppollo's first start. Although the only scoring for San Francisco was five Robbie Gould field goals, Garoppollo didn't look bad going 26/37 for 293 yards against a solid Chicago 'D.' The win was actually San Francisco's second in three games – could they be trending in the right direction to wind down the year? Garoppollo should be even better in his second start in Kyle Shanahan's system.
In total, the 49ers offense isn't as bad as you'd expect for a 2-10 team. San Francisco is 21st in total offense including 17th in the passing game. Houston has a ballyhooed defense, but they haven't been as solid this season. The Texans are 20th in total yards allowed including 22nd against the pass. Houston has allowed an unlikely 25.8 points per game, which is fourth worst in the NFL. What all this means is that there should be opportunities for San Fran to score in the NFL week 14 free pick.
49ers quarterback Jimmy Garoppolo could benefit from Texans' red-zone defense https://t.co/E28vD59Bin

— emily (@scharenam3koz) December 10, 2017
Is Houston In a Free Fall That Bettors Should Avoid?
The Texans have dropped five of their last six games and sit only a game ahead of the lowly Colts for last place in the AFC South. Three of those losses have been on the road, where Houston has been three of the past four weeks. Does a return home equal a reversal of fortune for the Texans? It's hard to tell as Houston suffered a 14-20 loss to those Colts back at the start of November.
The Texans main problem for the NFL week 14 free pick is going to be their offense. Houston has scored 16 points or less in four of their last five games. When your offense struggles, your defense is going to as well by proxy. That's true with Houston too as they've given up 20+ points in six straight games. Signal caller Tom Savage has thrown six INT in the past four games. The 49ers defense is more vulnerable against the run, where they give up 123.9 yards per game (28th). The 49ers did limit Chicago's potent rushing attack to 62 yards a week ago however. Plus, the Texans have shown a real inability to commit to the run themselves as Lamar Miller hasn't eclipsed 75 yards in a single game this season.
Two hours before game time, the Texans tailgate scene is insane! pic.twitter.com/6QBMf6vvqb

— Matt Barrows (@mattbarrows) December 10, 2017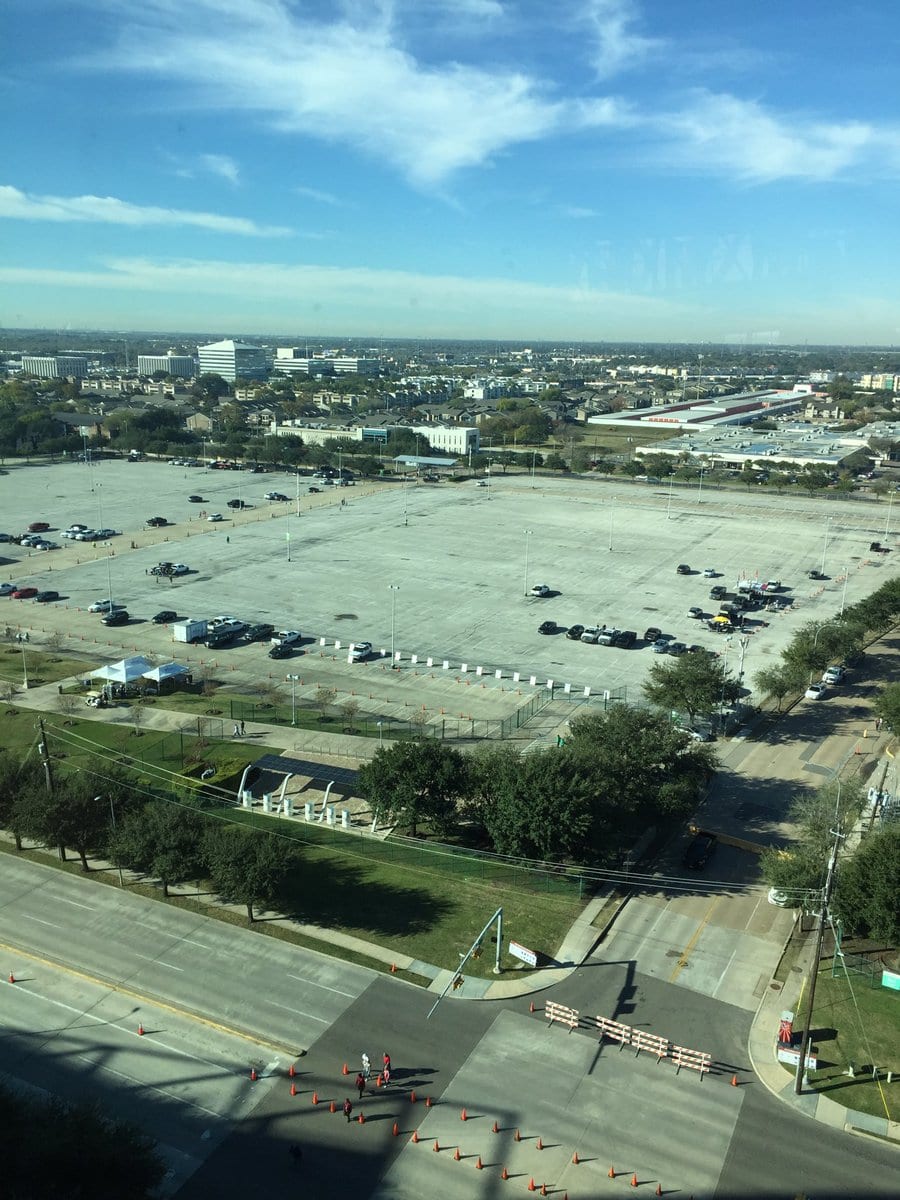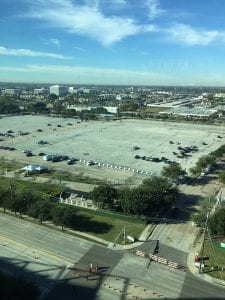 NFL Week 14 Free Pick
Bettors are about split down the middle in this one, with a slight 54% liking the home team Texans -1.5. The NFL week 14 free pick feels like a matchup of teams headed in different directions however. San Francisco is kicking the tires on a possible franchise quarterback while Houston is just biding time until next season, when they get their own main man back under center in the form of injured Deshaun Watson. The Texans do have the advantage of being home for just the second time in five games – but with the way this team is playing, is it a home field disadvantage?
Pick: San Francisco 49ers +104