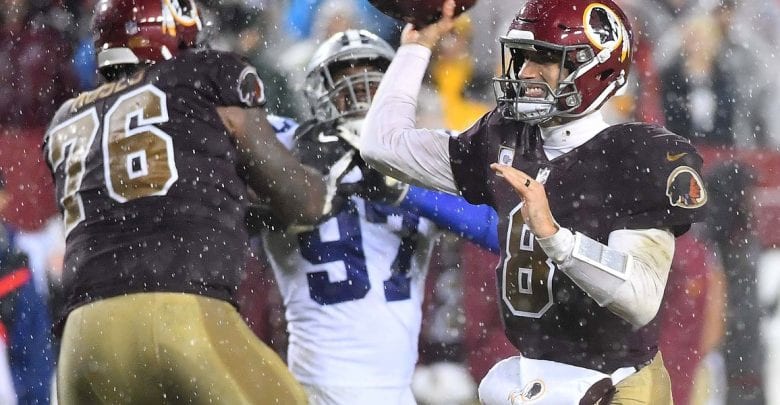 When the Dallas brass dreamed up "Jerry's World", the multi billion dollar AT&T Stadium they likely thought that the home field advantage would have been worth more than the 2-4 record the Cowboys have there this season. Cowboys fans have never once been described as 'reasonable' and playing at home in front of a bunch of disappointed Texans could actually give Washington the advantage in the NFL week 13 Thursday free pick.
Experts could call the NFL week 13 Thursday free pick the "Wild Card Bowl" as both teams are 5-6 and a loss essentially ends any hope that either had at the postseason. The winner is going to have some work to do regardless chasing 7-4 Seattle and 5-6 Detroit, but as Lloyd Christmas said, "you're saying there's a chance." Then again, we don't care who wins the game, as long as the NFL week 13 Thursday free pick total comes through once again.
This game decides if we go to the playoffs or not

— 英俊的傢伙 (Cowboys 5-6) (@TheAverageGuyy) November 30, 2017
Oddsmakers Set '47' as the Number Tonight – Easy "Over?"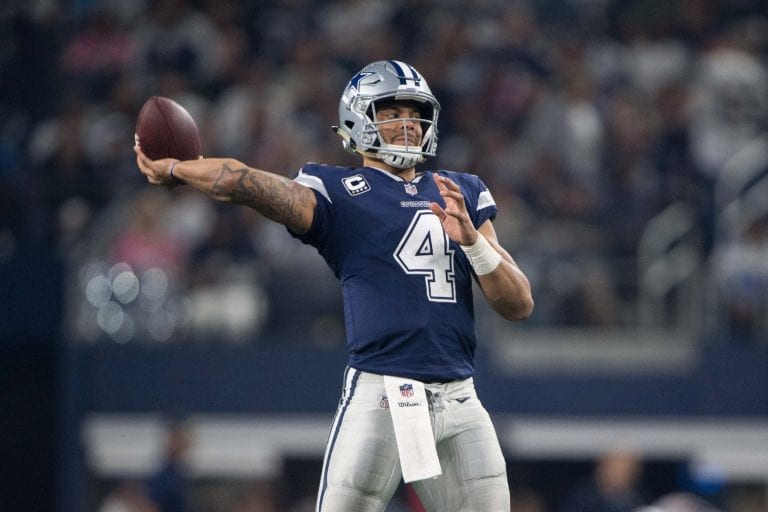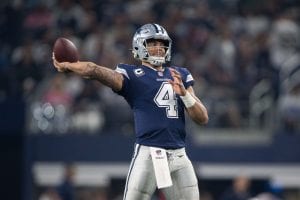 Believe it or not Thanksgiving was already a week ago and for whatever disadvantage Detroit and Dallas have in playing on Turkey day each year – they're supposed to recoup with 10 days off afterwards. Not this year says the NFL schedule makers as the Cowboys are suiting up in another Thursday game in the NFL week 13 Thursday free pick. Dallas did catch perhaps their first break of the year in the fact that Washington had a Thanksgiving night game too, a 20-10 win over the Giants compared to Dallas' 6-28 home loss to the Chargers.
So how does the 'normal' week affect the 'over?' It really doesn't except for the fact that Washington's #11 NFL offense has a full slate of rest. Washington's Kirk Cousins could lead the 'over' single handedly as he attempted 46 and 53 pass attempts in two games against the Cowboys last season. Both games were high scoring in a 27-23 Dallas win and a 26-31 Cowboys victory later in the year. In total Cousins threw for 813 yards and 4TD in two games against Dallas last year and went for 263 and a TD in another 19-33 loss to Big D this season.
Is 'Under' The Sane Play?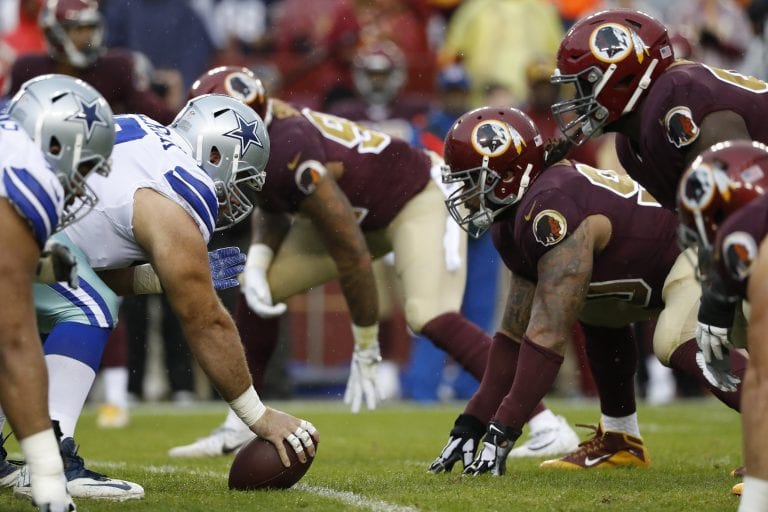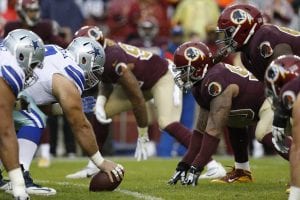 If you're thinking of a low scoring game in the NFL week 13 Thursday free pick pick look no further than the Cowboys last three games in which the offense has put up 6, 9, and 7 points. That's an offensive output that mediocre teams put up through three quarters, not three games. With the total set at 47 for Thursday night, you have to walk on eggshells thinking that Washington shuts out Dallas – or at least holds them to 10 points or less.
The Cowboys defense has been leaking lately, allowing 28, 37, and 27 points in the last three but their offense is so bad that the totals still don't reach tonight's '47'. Dallas lost 6-28 to the Chargers and 9-37 to the Eagles in their last two games, both home games. Even without Zeke Elliott, the Cowboys are going to rely on the run vs the pass where they rank 4th compared to 27th.
Redskins about to stomp the Cowboys tonight. No Zeke, no offense.

— Drew Copley (@DrewASJax) November 30, 2017
NFL Week 13 Thursday Free Pick – Total Betting
For the NFL week 13 Thursday free pick it's the horrible Washington defense (30+ points allowed in two of three) against the inept Cowboys offense. To be honest, 47 points seems like a lot for the total in this one. The number has risen from a 44 open but there's no reason to think that Dallas gets their 'O' going tonight. As long as Washington's offense isn't exceptional the total should play low.
Pick: Washington Redskins / Dallas Cowboys *Under 47