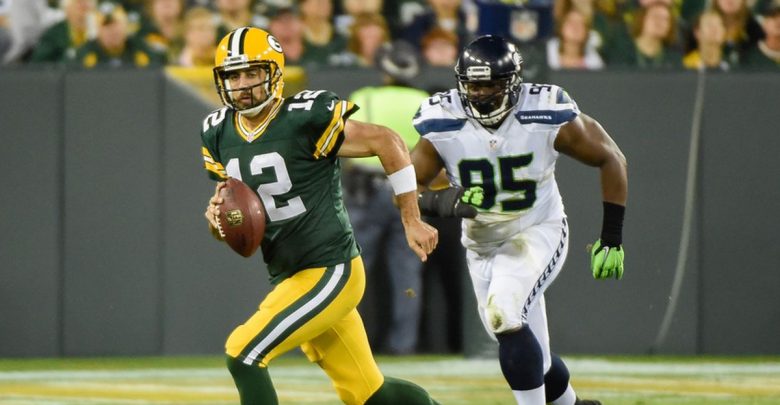 Things are slipping away for the Green Bay Packers. Yes they're just 2 games back in the NFC North race with 7 to play but the Pack have to go on the road to Seattle tonight while being 0-4 away from Lambeau this season. Obviously you never count Aaron Rodgers and the gang out – that's why the spread in the NFL week 11 TNF free pick seems a bit low at SEA -3. The Seahawks are having a down year too, but is this the time of year where they start to go on a run? Weird things happen when these two teams get together so stay tuned to the very end tonight.
Is Green Bay Better Than They Look?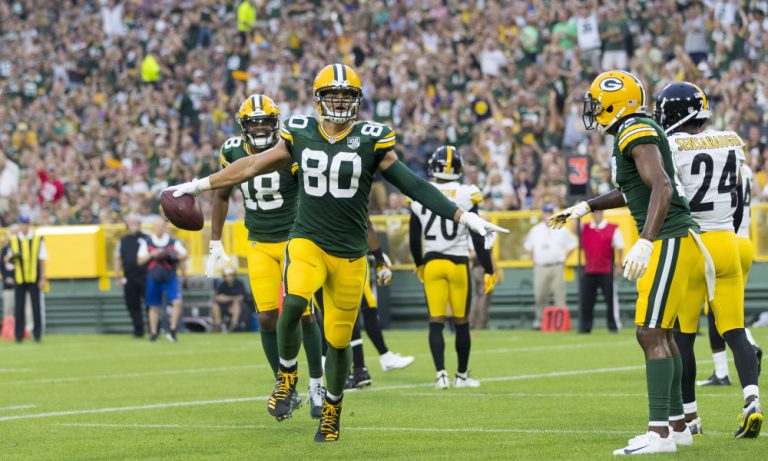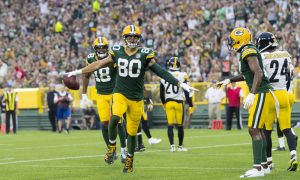 The common sentiment is that the Packers are on a slide but is that the truth? They looked dominant last week in a 31-12 win over an unpredictable Dolphins squad. Sure Green Bay dropped two games before that but they were road tilts at the Rams and at New England – tough contests for sure. The Packers have put up 27+ points in 3 of the last 4. The Seahawks defense is still pretty solid allowing 21.3 ppg, but they're surrendering over 30 ppg their last two contests.
Aaron Rodgers leads Green Bay's #6 passing offense up against the Seahawks #7 pass defense in the NFL week 11 TNF free pick. He has 10TD to 0 INT in his last 5 games and could have a big game finding Jimmie Graham who is up against his former team tonight. The key to last week's win over Miami was the Packers finding their running game. Aaron Jones had 145 yards on 15 carries including 2TD. Jones has ran for 75+ yards in 3 straight games and the Seahawks aren't completely dominant against the run, ranking 19th with 118.6 yards allowed per game.
How Big Is Seattle's Home Field Advantage Tonight?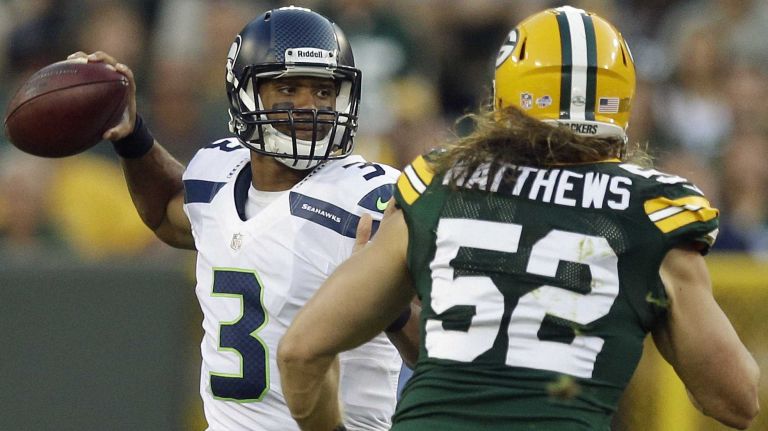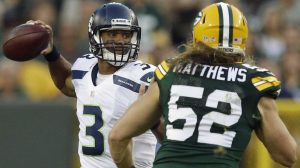 Everybody knows the Seahawks "12th Man" is one of the biggest home field advantages in sports – but is it? Seattle has played just 3 of their 9 games at home so far this season and has dropped two of them. It's hard to gauge just how good – or bad – this Seahawks team is. They've lost 3 of their last 5 games but all against the LA teams who are pretty solid. Seattle has a win over Oakland and Detroit over that span too, basically bye weeks although both contests were on the road. The home team is 6-1 ATS in the last 7 head-to-head meetings which bodes well for Seattle in the NFL week 11 TNF free pick.
Seattle's M.O tonight is going to be running the ball. The Seahawks have the #1 rush offense in the NFL at 152.2 ypg while the Packers are 22nd in the NFL giving up 120.9 ypg on the ground. Chris Carson is back in the lineup (P-Thursday) after missing last week with a hip injury. Seattle suddenly has a nice 1-2 punch in the backfield as Rashad Penny had his first 100+ yard game in the NFL last week. Russell Wilson is always a threat as well as he has three 3+ TD pass games in Seattle's last four contests. Green Bay does have a pretty strong pass defense however, ranking 5th in the league with 225 ypg allowed.
NFL Week 11 TNF Free Pick Betting
Tonight we see two diverse offenses going up against somewhat solid defensive units. The O/U is up there at 48.5 but with Rodgers and Wilson going at it we could see 28 points put up in the 4th quarter alone. Thursday night games have been a windfall for overs and we could see 60 tonight.
NFL Free Pick: Green Bay / Seattle *Over* 48.5