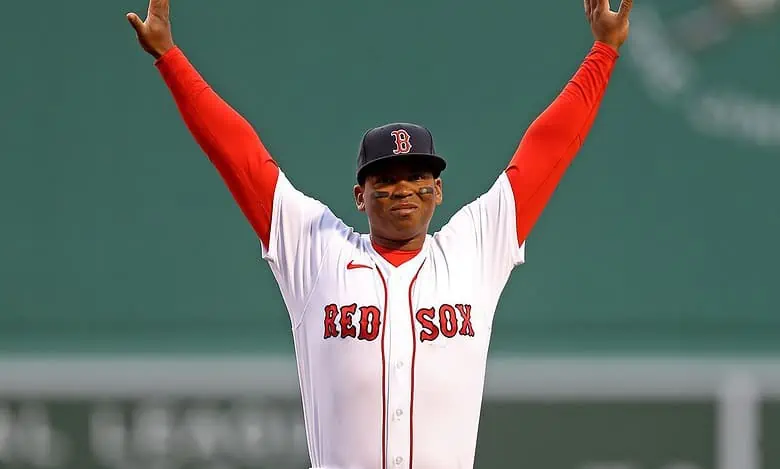 There is a full day of MLB baseball set to take place on Sunday, and things will conclude with a huge matchup on Sunday Night Baseball. The New York Mets visit the Boston Red Sox to wrap up a weekend series at Fenway Park.
The New York Mets come into this series with a record of 46-52, and they are struggling to stay in the playoff race in the National League. New York won the series opener in Boston but struggled to put together a second straight game on Saturday.
Boston is currently in fourth place in the AL East Division despite coming into this game with a 52-47 record. The Red Sox have gone just 2-3 in their last five games, and they need to find a way to bounce back.
The Boston Red Sox are moneyline betting favorites at -145 over the New York Mets on Sunday night.
Pitching a Problem For Mets
The New York Mets come into the series finale at Fenway Park with a team ERA of 4.39 on the year, and that's just not good enough to get it done. New York gave up eight runs in the loss on Saturday, and they are going to have some tired bullpen arms.
Carlos Carrasco is making the start in this game, and he has gone just 3-3 with a 5.35 ERA so far this season. It's going to take a dominant start from Carrasco on Sunday in order to keep the Red Sox in this game, but it just doesn't seem likely.
Pete Alonso is leading the way with 26 home runs this season, but there aren't a ton of other power hitters in that lineup. It's been a disappointing season all the way around for the Mets, but there is still some talent.
Red Sox Can Slug
The Boston Red Sox are coming into Sunday with a team batting average of .263, and they have also scored 895 runs on the season. Boston is winning games at the plate, and they will look to use that same formula on Sunday.
Rafael Devers is setting the tone for the Red Sox as he has belted 23 home runs and driven in 73 runs this season. Boston just has a lineup that can wear down opposing pitchers, and that has worked in this series.
Brennan Bernardino is set to make the start on Sunday night, and he is 1-0 with a 2.48 ERA so far this season. Boston is another team that could still use some more pitching, but they have an offense that can take some pressure off.
Red Sox Roll to Win
The starting pitching matchup in this game appears to favor the Red Sox, and that's going to give them a pretty nice advantage in this game. Boston has also been the much better offensive team, and they will show off the power in this game.
New York just hasn't been able to go on a run this season, and they haven't been able to rely on all of their pitchers to get the job done. The Mets are going to struggle to get outs in this game, and it's going to create some serious issues.
Bet the Boston Red Sox at -1.5 on the run line, as they are going to win this game by at least two runs on Sunday Night Baseball.