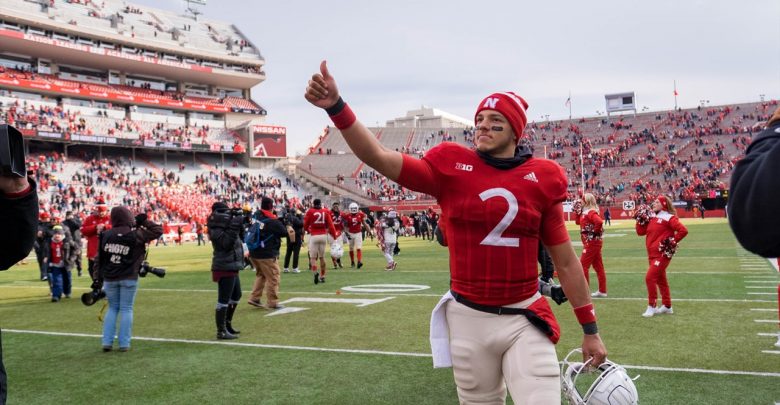 One would think that the road team giving nearly 2 TD in an early season conference games would scream to take the points but that's not necessarily the case when you're talking about Fighting Illini football. In the NCAAF week 4 Nebraska at Illinois free pick, the Cornhuskers are -13 point favorites despite struggling somewhat to start the year. Illinois is 2-1, but a very unimpressive 2-1. Is a road blowout in the cards for the 'Huskers?
Has Nebraska Finally Turned the Corner?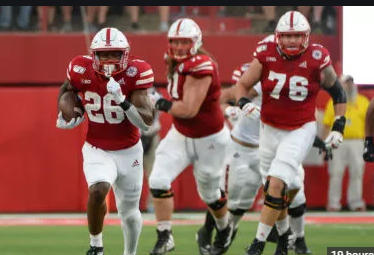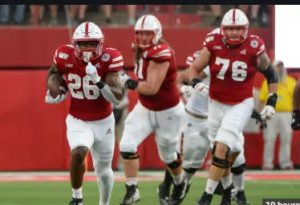 The Cornhuskers came into the 2019 season with high expectations in Scott Frost's second year and with a Heisman candidate in Adrian Martinez at QB. To start the year though Nebraska struggled more than they should have in a 35-21 home win over South Alabama (NEB -35) and then were upset 31-34 in what was basically a home crowd game at Colorado.
The reason the 'Huskers are -13 road favorites in the NCAAF week 4 Nebraska at Illinois free pick is because Frost's squad finally looks like they've put it together after last week's 44-8 dismantling of Northern Illinois in Lincoln. Nebraska had 525 yards of offense in that game including 238 on the ground while Martinez was very efficient going 16/27 for 257 and 2 TD.
Illinois' main staple is their run game as they had the #2 rushing attack in the Big Ten last season. That's been a huge area of improvement for the Nebraska defense though which ranks 20th in the country allowing only 82 ypg. It's no fluke either as the Cornhuskers have seven fifth-year seniors and a bevy of juniors playing minutes on that side of the ball.
Illinois Goes Back to the Drawing Board…Again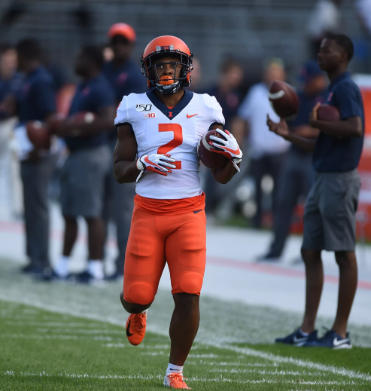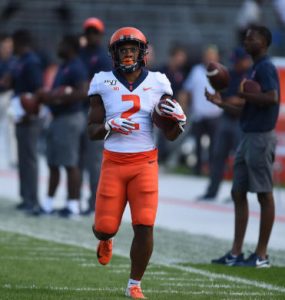 The Fighting Illini were almost halfway there on the journey to bowl eligibility after a 42-3 win over Akron to start the season followed by a tough 31-23 victory at Connecticut. A home win over Eastern Michigan was all but assured until Eagles QB Mike Glass went off for 316 yards and 3 TD as EMU won 34-31. If Glass can do that in Champaign, what kind of numbers are Martinez and the Cornhuskers going to be putting up Saturday night?
The Fighting Illini would have a chance in the NCAAF week 4 Nebraska at Illinois free pick if they could get their stellar running game going but that hasn't been the case for the most part in '19. Illinois ranks 70th in the country at 169 ypg but they saw a bright spot last week in Reggie Corbin's 18 carry, 144 yard day. Prior to that, 62 yards was the high water mark for any Illini RB in a game. It's hard to rely on QB Brandon Peters to beat the Huskers as he has completed less than 61% of his passes in 2 of 3 games this season.
These two squads met last November with Nebraska getting a 54-35 win in Lincoln as -17 point favorites. The Fighting Illini offense looked good with 505 yards in that tilt, but Nebraska accumulated 606. Illinois ran the dual threat option last year as AJ Bush threw for 126 and ran for 187. A) Bush is gone and B) the Nebraska defense is much better this season.
NCAAF Week 4 Nebraska at Illinois Free Pick
Giving nearly 2 TD seems like a lot for a conference game but every now and then the Illini will drop a stinker like they did in last year's 0-63 loss to Iowa at home. Nebraska looks to be getting dialed in and they beat Illinois by almost 3 TD last year even though this year's Cornhusker squad has more upside. 13 points may seem like a ton, but it's not enough.
Pick: Nebraska Cornhuskers -13