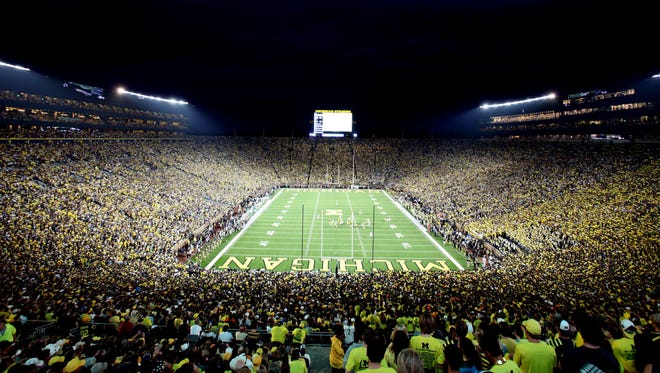 Both teams have a great opportunity heading into the week 2 Washington at Michigan matchup. For the #19 Huskies, this game presents a chance to go on the road and get a huge win in a very tough place to play. For the Wolverines, a win over a ranked opponent would say, "even though you've written us off this year, we aren't going anywhere."
Actually a Michigan win wouldn't be that big of a surprise considering they are -6.5 favorites. The victory also wouldn't have much luster considering Washington lost their season opener 13-7 last week at home to Montana, an FCS team. The Huskies were 'only' -22.5 favorites in that game, which tends to point to the fact that oddsmakers knew UW might have been a little overrated coming into 2021.
How Devastating Was Huskies Loss
Some fans are calling Washington's 13-7 home loss to Montana last week the worst in program history – and they might not be wrong. Montana is up to #4 in the FCS rankings, but there still has to be a talent gap against a Pac-12 team. Washington had 31.8 to Montana's 3.4 points in the teams' previous 10 meetings, and the Huskies overall had won 11 home openers.
Now the big question is how the Huskies regroup in the Week 2 Washington at Michigan playing in front of 100,000+ in Ann Arbor on a Saturday night? UW ran the ball 27 times for just 65 yards last week, and QB Dylan Morris couldn't pick up the slack going 27/48 for 226 yards with three crucial INTs.
Washington's sideline looked lifeless last week, and defensive coordinator Ikaika Malloe said that was due to actually playing in front of 64,000 people. Malloe said the team had gotten so used to cheering each other on in empty stadiums in 2020 that they forgot those responsibilities with fans back. They better remember them in a trip to the Big House.
Is Michigan Back?
It's always weird not seeing a number from the AP rankings next to the Michigan name, but that might not be the case with a win over Washington as the Wolverines did receive 52 votes after week 1. Jim Harbaugh might just want to see how this team thrives with the 'chip on our shoulder' attitude after being so heavily touted the last few years.
The Wolverines are off to a good start, beating Western Michigan 47-14 even while not getting much love from the oddsmakers as -16.5 favorites. We're always hesitant to say Michigan has found a QB, but Cade Mcnamara looked solid going 9/11 with 2 TD passes. Mcnamara now has 7 TD to 0 INT in his two year college career and Harbaugh has to love the lack of turnovers.
Week 2 Washington at Michigan Pick
65% of the betting public do like the Wolverines at home this week, but this one just looks like too easy of a Michigan blowout. Washington was atrocious at home last week, and has no running game and a turnover prone QB heading to go play in front of 107,000 rabid fans on a Saturday night. If it's too easy, so be it because this looks like a double digit Wolverines win.
Wolverines 28 – Washington 14
Free Pick: Michigan -6.5