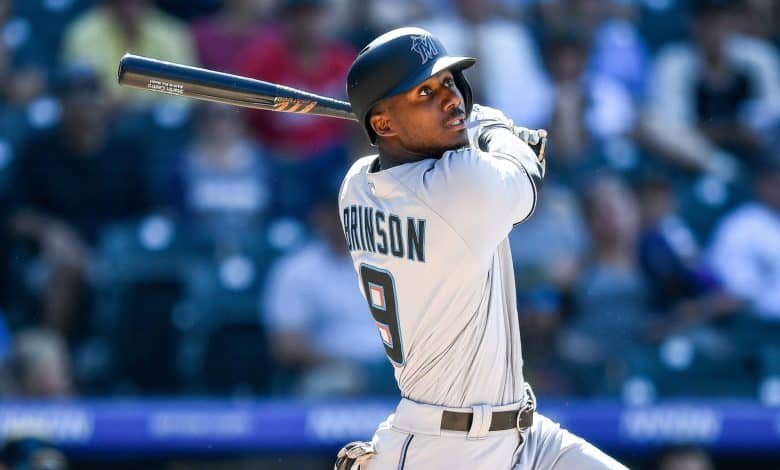 Miami is in last place in the NL East and 19 games below .500, yet they find themselves -120 favorites in the August 13th Cubs at Marlins meeting. That's a sign of how far Chicago has fallen as losers of 8 straight games.
The Cubs come into Friday night's contest after just getting absolutely beat up on by division rival Milwaukee. Chicago has been outscored 27-4 in the last two games against the Brewers, Milwaukee nearly scored as many runs in the 1st inning of Wednesday's game (7) as Chicago did the entire 4-game series (9). Miami is also a .500 team at home on the year.
Cubs Woes are…Woah
Chicago has won two games since July 27th, a stretch of 2-14 over that span. There's really no reason to wager on the Cubs over the last 45 games of the season as they are trotting out a Triple-A at best lineup, trying to see what they have for a future rebuild (as well as losing for a top 5-ish draft pick).
There are some Chicago batters who are still producing however, namely Patrick Wisdom and Rafael Ortega who both have something to prove in their own rights. Ortega has hit safely in 13 of his last 14 games, and did have a 3 HR game on August 1st. Wisdom has also gone deep in two straight, but the Cubs are also without team leader Willson Contreras possibly for the remainder of the season with a knee injury.
Adbert Adzolay (4-12, 4.71 ERA) goes for Chicago looking for his first win since June 2nd. Adzolay will likely give the Cubs at least 5+ solid innings, which is huge since you go through a lot of relievers while giving up 27 runs the last two days. Chicago has used 8 pitchers the last two days as well as SS Andrew Romine who threw an inning on Thursday.
Marlins Get Their Skipper Back
Miami could have a little extra motivation in the August 13th Cubs at Marlins matchup as they get manager Don Mattingly back from the COVID list. Mattingly has missed all of August so far, and the team is just 4-7 in his absence, including a 1-5 road trip that just wrapped up.
Miami does come into Friday night's game off a win though after winning 7-0 in San Diego on Wednesday. Lewis Brinson continued to stay hot in that game, belting out two more HR to give him 8 RBI over the last four games. Brinson is hitting .579 over the past week, while Miguel Rojas is 7 for his last 19 (.368). Nobody on the Marlins roster has ever faced Adzolay however.
Jesus Luzardo (3-5, 7.36 ERA) gets a chance to work out his recent issues against a depleted Cubs lineup. The left-hander allowed 7 ER over 4.2 IP in his last start, although that was in Colorado. Luzardo has still allowed 10 ER since coming over from Oakland, and that's in just 9.2 IP. The Cubs are 4-13 in their last 17 vs. a lefty though.
Free August 13th Cubs at Marlins Pick
No chance on taking the Cubs right now, especially with the Marlins having value at -120. Chicago is just 21-37 on the road this year, and a majority of that was when they still had Rizzo, Bryant, Baez, etc.
Marlins 5 – Cubs 3
Free Pick: Marlins -120