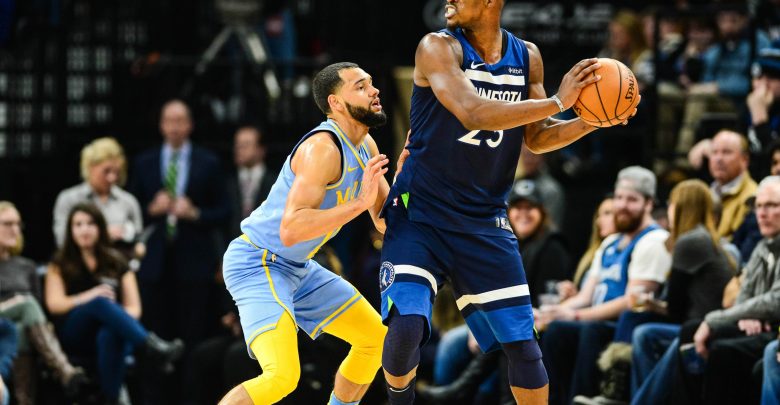 There are only two games on the NBA slate tonight as the league heads toward its all-star weekend. The last game before 'vacation' can be a bit tricky to predict but oddsmakers are banking on the Timberwolves after setting them as -10 favorites. Minnesota had their 13 game home win streak snapped the last time out against Houston, but the Lakers come into the 2/15 NBA free pick in a back-to-back situation. Has Los Angeles shut it down officially/unofficially for the 'first half' – or is it the Timberwolves who have their mind on some much needed "R and R."
The Lakers play their last game until Feb. 23, taking on the Timerwolves tonight https://t.co/Itw1DFInkV

— Silver Screen & Roll (@LakersSBN) February 15, 2018
Lakers On a Back-to-Back After Two Straight Losses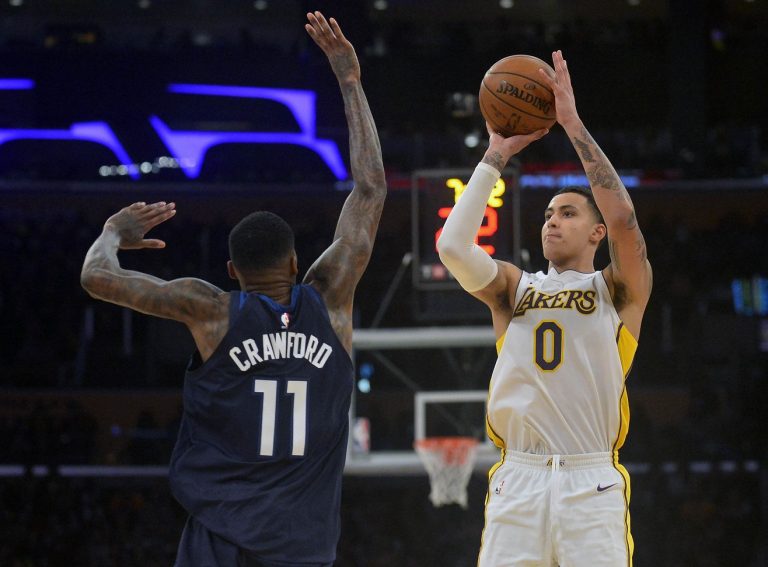 Los Angeles had looked pretty good to start off the month of February, winning four straight games including two over the Oklahoma City Thunder. The Lakers have since dropped two in a row and Thursday night marks their third road game in a row. The Lakers are just 8-19 on the road this season and for the 2/15 NBA free pick are traveling to one of the toughest places in the league to get a win.
Prior to their two game losing streak, the Lakers had won 8 of their last 10. They might be looking towards the all-star break however after giving up a season high for points in regulation in a 117-139 loss to the Pelicans last night. Lakers coach Luke Walton and PG Isaiah Thomas were both ejected in the loss. Thomas was in a skirmish with Rajon Rondo while Walton was booting for arguing with officials. LA also proved they have problems matching up with a big man as Anthony Davis went for 42 points and 15 rebounds. This means Minnesota's Karl-Anthony Towns could be in for a big night as he went for 35 points and 12 boards in his last contest.
Minnesota Aims to Get Back to Their Winning Home Ways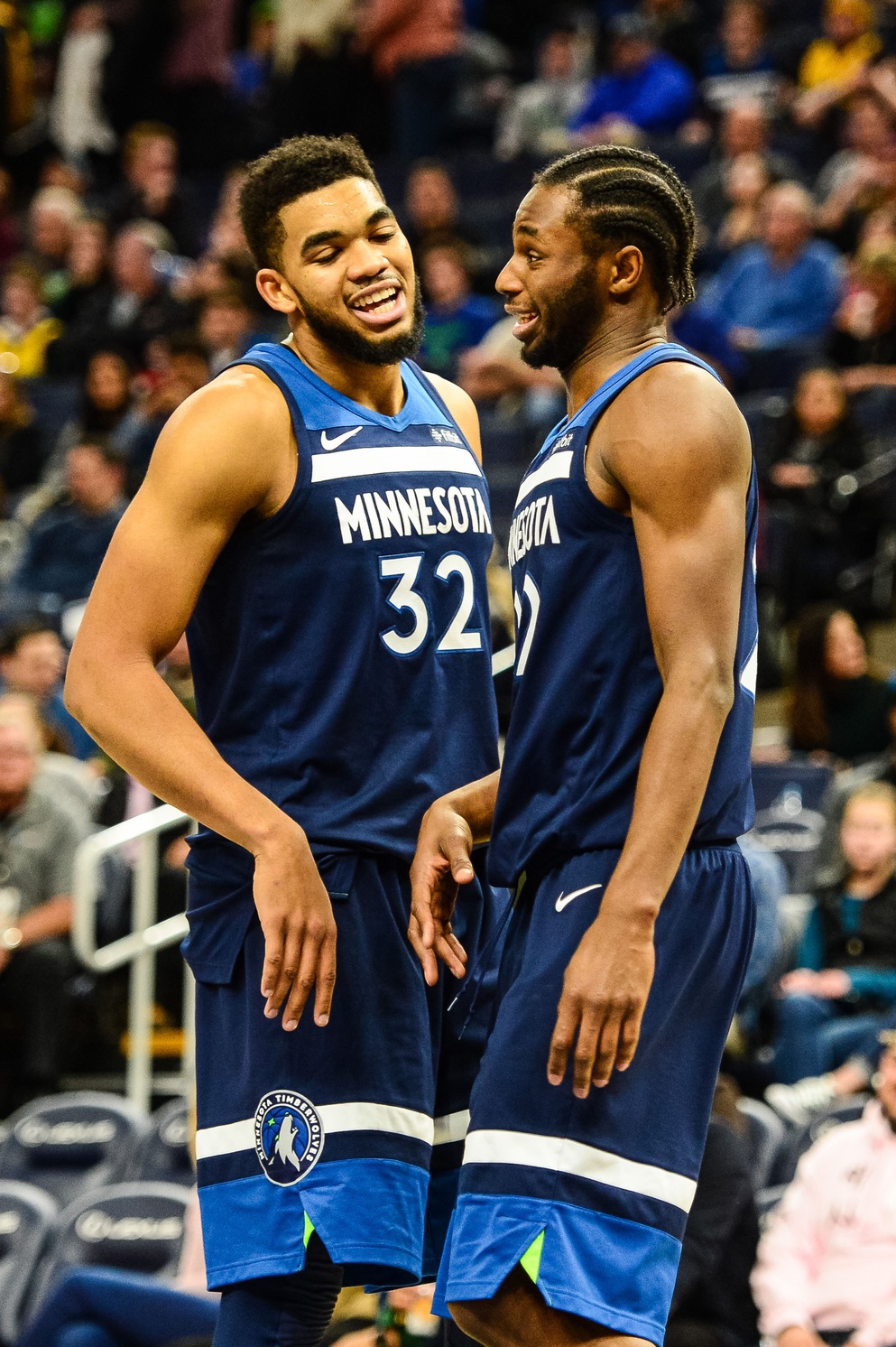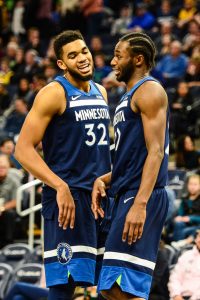 The Timberwolves had been dominant at home – and largely still are – but they must rebound from a 126-108 loss to the Rockets on Tuesday night. That game may have been an anomaly as Houston is in the midst of a 10 game winning streak and they shot an amazing 22-47 from three point range on Tuesday. The Timberwolves do sport a top 10 offense and have a favorable matchup against a struggling Lakers defense in the 2/15 NBA free pick. LA has allowed 130+ in two straight games and rank 28th in the NBA in points allowed overall. Add to the fact that Los Angeles is playing their second contest in as many nights and it could be a big scoring output for the Timberwolves tonight.
Minnesota has had a night off to recuperate from the Houston loss and will be playing their third straight contest at home in the 2/15 NBA free pick. They definitely have the fatigue (or lack thereof) advantage tonight and have depth as six Timberwolves players are averaging in double figures. The Lakers have some young talent to combat the consecutive game scheduling as Kyle Kuzma and Brandon Ingram are coming off recent strong outings. Julius Randle has also strung together consecutive good games and at the very least Thomas should be fresh after being ejected after playing under 5 minutes last night.
2/15 NBA Free Pick Betting
GAME DAY at @TargetCenterMN! Please be in your seats by 7:15 p.m. for tonight's pregame ceremony.

???? Wolves vs. @Lakers
???? 6:00 p.m. CT
????‍♂️ Arrive Early
????️ https://t.co/KQ7xwNcoX5
???? @NBAonTNT
???? @wccoradio
???? https://t.co/6fBb65ChGZ pic.twitter.com/Np5sjQuiYx

— Timberwolves (@Timberwolves) February 15, 2018
The line has moved up just half a point to the MIN -10 for the 2/15 NBA free pick. Bettors are split right down the pipe 50/50 as they don't know what to expect in the last game before the all-star break. The Lakers are 0-5 ATS their last five back-to-back games and are 1-4 ATS their last five road games vs a team with a home winning percentage above .600. With the Lakers defense struggling and the team possibly checking out mentally in their last game before the break tonight has huge blowout potential for the T'Wolves as they did 114-98 on New Years Day.
Free Pick: Minnesota Timberwolves -10