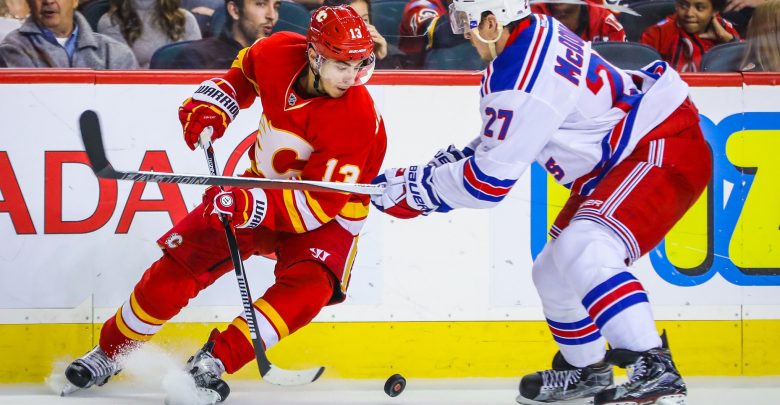 There's an intriguing 2/9 NHL free pick that oddsmakers are all but declaring a toss-up. On one hand you have the New York Rangers listed as +110 on the ML which would seem like a fair price except for the fact that the team has lost seven of their last eight games. Is Calgary the play then? They have won three in a row – but dropped six straight before that and come into Friday's game after playing Thursday night in New Jersey.
"We're not wrapped up in their problems or their direction or whatever they're doing over there. We have to stay wrapped up in what we're doing." – Glen Gulutzan on facing the Rangers pic.twitter.com/HacdCUiWuw

— Calgary Flames (@NHLFlames) February 9, 2018
Calgary Enjoying Life on the Road – So Far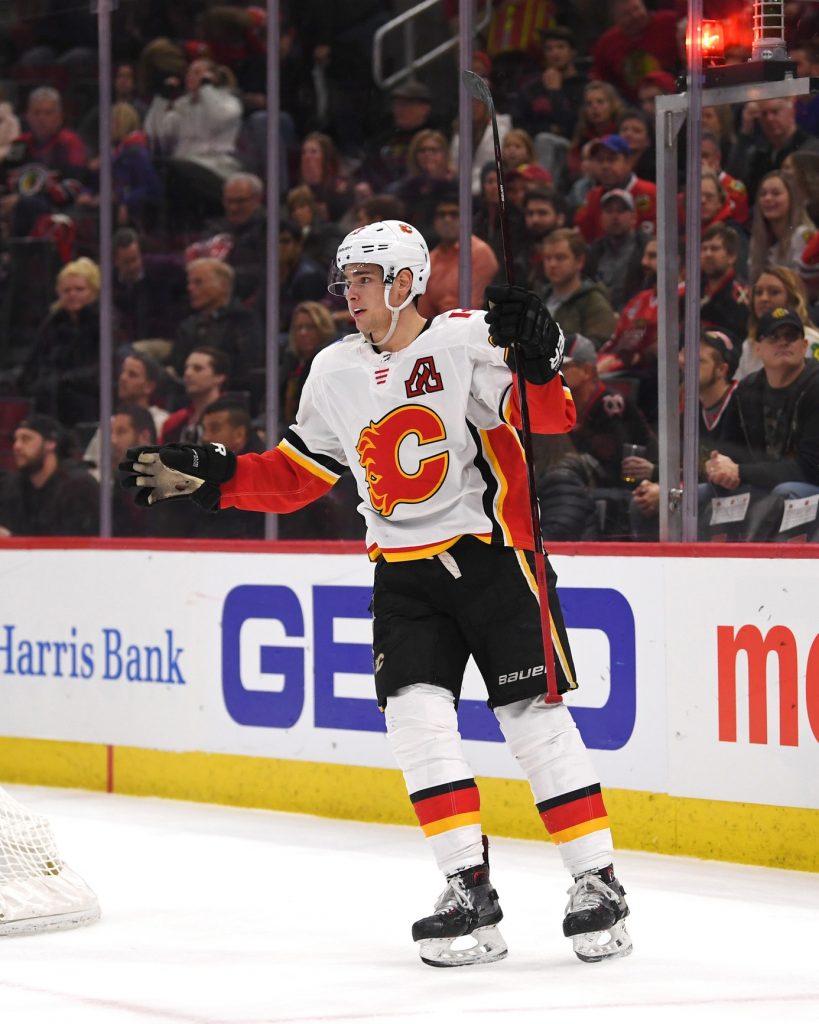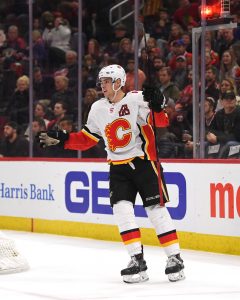 For the 2/9 NHL free pick the Flames take the ice in game three of a six game road trip. The first two have gone well with 3-2 wins over both Chicago and New Jersey. Friday night's tilt however marks the third road contest in four nights for Calgary and they've got to start feeling the effects of travel soon. The Flames definitely have the offense to strike tonight as Johnny Gaudreau is tied for 3rd in the NHL in points and Sean Monahan has scored the game winner in three straight games.
If there's one demon that Calgary has to exorcise tonight it's Madison Square Garden. The Flames are 3-7 in their last 10 trips to MSG including having dropped five straight contests. One of the advantages for Calgary is that they are expected to have regular goaltender Mike Smith in net after David Rittich got the start last night. Smith is struggling a bit lately however having gone 2-2-3 over his last seven starts. Smith won't have to be great however, merely average against a Rangers offense that is struggling hard.
Last Chance for the Rangers?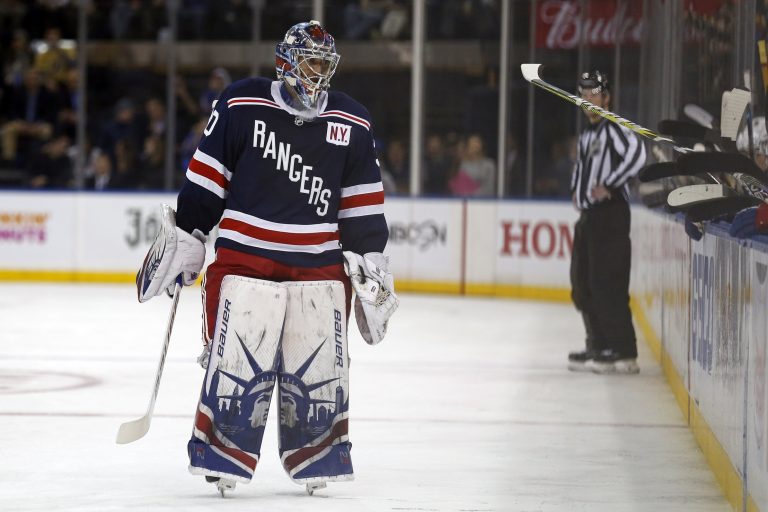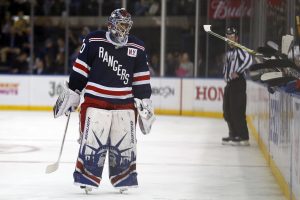 The Rangers have lost seven of eight which has dropped them to 11th place in the Eastern Conference. New York has made the playoffs in 11 of 12 years since 2005 but they are starting to come to the realization that it's time to become sellers ahead of the trade deadline. The Rangers waived Brendan Smith on Thursday (his birthday, no less) which could start to be detrimental to team morale moving forward.
New York isn't playing particularly good on either end of the rink. Their offense has scored just four goals in the past four games while the defense has surrendered 22 goals over the last five. Henrik Lundqvist is net again for the 2/9 NHL free pick and some New York fans may be wondering "Why?" Lundqvist has played a lot of hockey lately – and not good hockey. The goaltender was pulled midway through the 2nd period against the Bruins on Wednesday after giving up four goals on 20 shots. Overall Lundqvist has dropped six straight decisions, allowing 4+ goals in three of the last four.
2/9 NHL Free Pick Betting
"On so many fronts, Henrik Lundqvist will be a key to the season & to the future of the franchise." – @DaveMaloneyMSG #NYR https://t.co/8N4RAo54lr

— MSG Networks (@MSGNetworks) February 9, 2018
Believe it or not 51% of the public is backing the Rangers in the 2/9 NHL free pick due mostly in part to Calgary playing in back-to-back nights and the Flames' recent troubles in the Madison Square Garden. The Flames have a fresh goaltender however and an offense that is clicking on multiple levels. The Rangers are 1-6 their last 7 vs the Western Conference and 1-5 their last 6 on one days rest. There's just simply more value on the Flames in this contest.
Free Pick: Calgary Flames -130