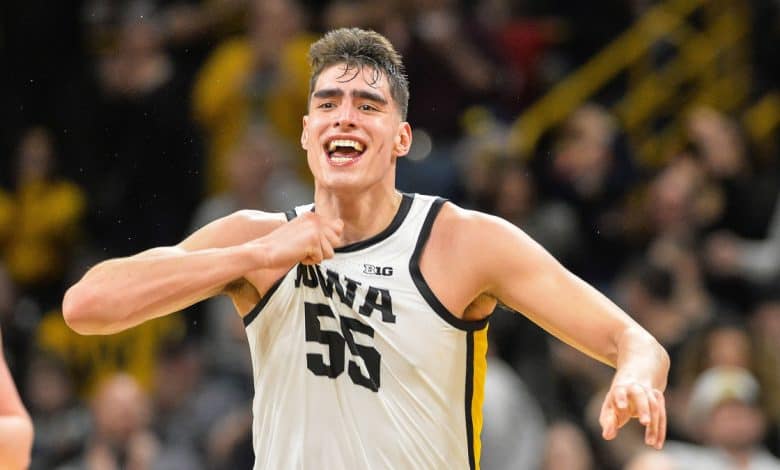 Is getting to the round of 32 without playing a game a good thing or a bad thing. We're about to find out in the NCAA tournament Oregon vs Iowa matchup as the Ducks are here thanks to a first round no-contest when expected opponent VCU had to bow out due to a positive COVID test.
Sometimes you need that opener against a lower seed to work out some kinks, calm the nerves of a tournament, and get used to the neutral site. Iowa was able to do that in an 86-74 win over Grand Canyon on Friday, but this will be Oregon's first game in 10 days. The Hawkeyes are a -5.5 favorite, and there could be some offensive fireworks with a betting total of 148.
Ducks Have Been Stewing
Oregon would have loved the first round matchup with VCU, as they've been anxious to get back on the court since their 64-75 loss to in-state foe Oregon State in the Pac-12 tournament, as the #1 seed and -8.5 favorites. The Ducks took their opponents for granted, but to be fair OSU also got hot and won the conference tournament for an automatic bid.
Prior to the loss to Oregon State, the Ducks had been pretty hot. They won 10 of 11 down the stretch with their only defeat coming at tournament 6 seed USC. Oregon scored 80+ in each of their last three regular season games as well as a 91-73 win over Arizona State in the Pac 12 tourney opener. OU had the 13th best adjusted offensive efficiency in the nation.
Make no mistake Oregon can play defense too, as guards Chris Duarte and LJ Figueroa were 2nd and 4th in the Pac-12 in steals respectively. They are somewhat short on the wings with 6'6″ Eugene Omoruyi and 6'6″ and Eric Williams, Jr. and this is really where they could've used 6'11", 230 pound N'Faly Dante to battle on the inside with Luka Garza. Dante was lost to a knee injury after just six games though.
Iowa Ready to Run?
There's always the flip-side of the Oregon coming out rusty argument, and that is that they are going to be incredibly fresh and ready to push the tempo. The Iowa defense did not look great in giving up 74 points to Grand Canyon, but one could argue that having a double-digit lead the entire second half allowed Iowa to play a bit more lax.
One thing that's positive is that the Hawkeyes offense looked in prime shape. 86 points is nothing to shake a stick at as Grand Canyon ranked 14th in the country in defensive scoring (62.0) and was 2nd with opponents shooting 38.2% from the field. Garza dominated again with 24 points, and Iowa decimated that tough Antelopes D by hitting 29 of 54 shots (54%).
Iowa is much more than Garza though, and Joe Wieskamp proved that with 16 points, 8 rebounds, and 5 assists. Jordan Bohannon also added 13 points, and the 5th year senior's experience handling the ball is going to be an asset against Oregon's pickpocketing defense.
Free NCAA Tournament Oregon vs Iowa Pick
Iowa is a -3 point first half favorite, which doesn't look like a bad wager consider Oregon is either going to come out a) flat or b) way too amped up, after having their first round game cancelled. It will take Oregon some time to figure out how to defend Garza, and the Ducks could very easily surge in the 2nd half.
Free Pick: Iowa (1st Half) -3