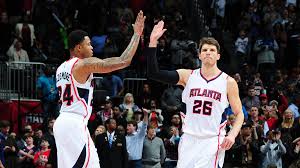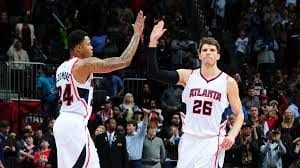 For sports bettors this NBA playoff game that has Atlanta at Boston shows promise. There could be value in wagering on this contest. The Hawks are flying high in this series having beaten Boston in the first game 102-101 and in the second 89-72. Both wins were in Atlanta.
Sports bettors need to understand a few things about this series and tonight's game. First, this is a matchup between the fourth seed, the Hawks, and fifth seed, the Celtics. Even if Boston doesn't win the series, they should take down a game or two. The move to their home court should help. Also, Boston has to win this one tonight for them to have any chance of taking down the series. That bodes well for those sports bettors taking the Celtics.
Series Thus Far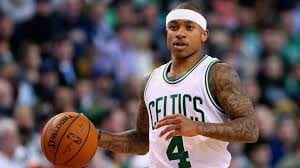 Atlanta saw great point production from just about their entire starting five. PG Jeff Teague has 23 points while upfront center Al Horford notched 24. Teague also came through with 12 assists and Horford with 12 rebounds. Small forward Kent Bazemore came through with 23 more points and 8 rebbies. Shooting guard Kyle Kover was the one starter who underperformed, scoring just 2. Paul Milsap, at power forward was good for 14 points while grabbing 7 rebounds.
Still, the Hawks barely beat Boston. Sports bettors should take note of that. In that first game, Boston brought it. Guards Isaiah Thomas and Avery Bradley both contributed greatly in game one. Thomas had 27 points and 8 assists and Bradley scored 18. In the frontcourt, small forward Jae Crowder had a solid night with 14 points and 10 rebounds. This game could have gone either way.
In game two the major difference was in rebounding and defense. Atlanta was +6 on the boards and they dominated in blocks and steals. The Hawks were +7 in those combined stats. The Hawks also hit 38% from the three-point arc, while Boston was good for just 18% of their three-point shots. From the floor the Hawks nailed 39%, while Boston was good on just 32%. When it comes down to it in the second game the Hawks dominated the Celtics.
How Hawks Win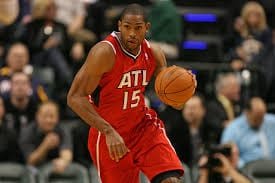 Don't expect the Hawks to win from the outside like they did in game two. They do need production from their guards, but they also have to control the boards and make some inside muscle shots. Three-point production runs hot/cold for most teams. It's essential that Kover has a good game from the outside for the Hawks to win. If not, then look for the Celtics to take this game.
How Celtics Win
Sport bettors who take Boston need to see Thomas take control by setting up plays and hitting shots. Inside, look for both power forward Amir Johnson and small forward Crowder to both put up points and grab rebounds. That's essential for Boston's success. Finally, it is very important that Boston move the ball around and take good shots.
Sports Bettors Best Choices
Sports bettors need to consider that Boston lost the first two and that they are now back home. This bodes well for the Celtics who are favored by three points. Take Boston at -3 in this game.
In terms of the over/under, which is at 201.5, during the course of the season, these two teams have been good for totals of around 205. In their regular season series with Atlanta, the Celtics averaged 99.4 PPG, while the Hawks have averaged 106. That's well over the 201.5 over. On top of that four of seven games were over 201 and another was within 3 points.
To win, Boston will have to score over 100 points and we expect Atlanta to do the same or at least be close. The second game was an anomaly as together both clubs totaled 161 points. With the over/under at 201.5, sports bettors should take the over.