NBA Picks
Orlando Magic at Toronto Raptors Betting Preview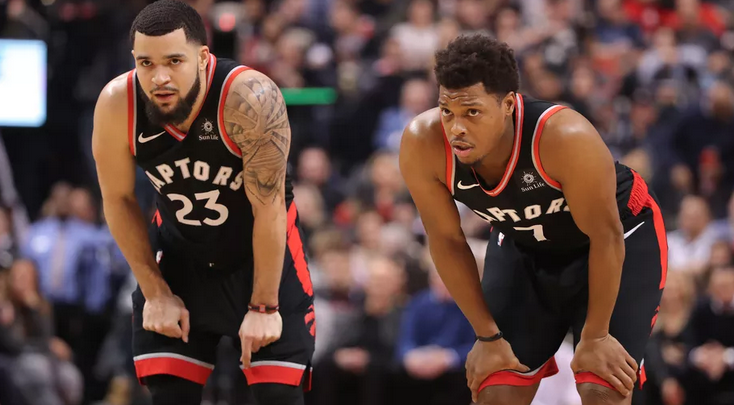 The red-hot Toronto Raptors are set to host the up and down Orlando Magic on Sunday afternoon in Canada. Toronto is starting to emerge as one of the top teams in the Eastern Conference, while the Magic are clinging to playoff hope. The Magic and Raptors have split the first two games against each other this season.
Toronto got a huge win on Friday night against the San Antonio Spurs to improve their record to 44-16. The Raptors have now won seven straight games and have a commanding lead in the Atlantic Division. Orlando suffered a stunning one-point loss to the Chicago Bulls on Friday night, and come in with a record of 27-33. The Raptors are -9.5 over the Magic on Sunday afternoon.
Leonard, Lowry Leading Raptors Charge
The Toronto Raptors have a very deep and experienced roster, but they are led by a pair of All-Star guards. Kyle Lowry has been in Toronto for his entire career, and Kawhi Leonard has been a stud in his first season in a Raptors uniform. Lowry is averaging 14.4 points and 9.1 assists per game this season and is the catalyst for the offense. Leonard is pouring in 27 points per game while also averaging close to two steals per game.
Toronto has a ton of scoring depth on this roster, and they are averaging 114.4 points per game this season. The Raptors can also lock teams down defensively, giving up just 108.8 points per game this season. Leonard is a big part of that, but so is veteran Serge Ibaka. Ibaka is averaging 1.3 blocks per game and is the anchor of the Raptors defense.
Magic Offense Letting Them Down
The Orlando Magic still feel like a year or two away, but they are still clinging to playoff hope this season. The Magic just can't score points on a consistent basis and are averaging just 105.9 points per game. Orlando is playing defense at an elite level, allowing just 106.9 points per game, but at some point, they have to score some points. The Magic are shooting just over 45 percent from the field and will need to make shots to get into the playoff field.
All-Star center Nikola Vucevic is the clear leader on offense for the Magic. Vucevic is averaging 20.5 points and 12.1 rebounds per game this season and is also a terrific passer out of the post. Aaron Gordon has chipped in with 15.8 points per game this season, but the Magic are expecting more from the former face of the franchise. The Magic still need to improve this roster, but they have some nice pieces to build around.
Raptors Blow Out Magic on Sunday
The Magic blew out the Raptors in the last meeting earlier this season, and Toronto is going to get revenge in this game. Orlando got off to a slow start in the second half of the season, while the Raptors looked great on Friday night. Toronto just has too many weapons on offense, and the Magic won't be able to keep up. Bet the Toronto Raptors -9.5 over the Orlando Magic.