NBA Picks
NBA Pick: Toronto Raptors at Chicago Bulls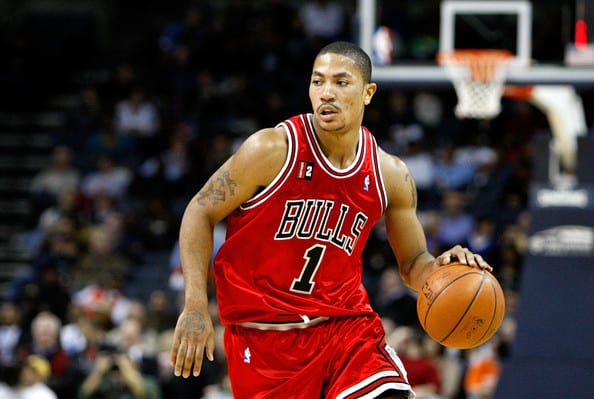 Toronto entered the NBA All-Star break with a loss, but otherwise picks things up in the second half with a hot run, winning 8 of their last 10 games. They'll try to make it 9 of 11 on Friday night at the United Center, where they'll take on the Chicago Bulls. Chicago hasn't been quite as fortunate, as they've dropped five in a row and badly need to stop the bleeding before they slide out of the Eastern Conference playoff picture.
Matchup History
Toronto has only been in the league since 1995, but since then they've battled the Bulls 76 times in the regular season (zero playoff meetings), with the Bulls leading the all-time series, 44-32. Chicago has been rather dominant in this matchup lately, winning both games thus far in the 2015-16 NBA season and taking the past seven meetings, overall. The Bulls have won the last three games at the United Center, but they aren't unbeatable at home in this series, with the Raps winning in Chicago three times since 2012.
Tonight's projected starting lineups presented by @BICRazors. #WeTheNorth pic.twitter.com/o7YvjyRXbK

— Toronto Raptors (@Raptors) February 19, 2016
Raptors Preview (-6)
Toronto has taken a big step forward in terms of progress this year, as they've dominating the Atlantic Division and by record (35-17) look like one of the better teams in the entire league. They'v been at their best at home (18-6), but have been more than fine on the road (17-11), as well as an impressive 24-8 inside the conference. Kyle Lowry and DeMar DeRozan have been real offensive forces all year and despite not having a reliable option at power forward and DeMarre Carroll on the shelf, the Raptors have been one of the more balanced and consistent teams in the league. Getting Carroll back could eventually tighten their defense even more, but as they stand the Raptors look like a formidable opponent for the Bulls tonight and could threaten to snap that 7-game hold the Bulls currently have over them.
Bulls Preview (+6)
Chicago has fallen quite a bit since the season started, as they've been ravaged by injuries and limp into Friday night on the second game of a back to back set severely under-manned. Jimmy Butler is out for 2-3 weeks, Nikola Mirotic doesn't have a return time table and Joakim Noah has already been ruled out for the year. That leaves the offense hanging on Pau Gasol and Derrick Rose, and unless they're beasting out, that just isn't enough. Chicago's top two defenders are sidelined and their defense was suffering even with Butler and Noah on the court. It's been a rough ride and the Bulls keep slinking closer to mediocrity at a disappointing 27-26. They have the mild advantage of playing at home, where they've gone 16-10 on the year, but they have not looked right for over a week now. Defending their home turf against what currently is a superior Raptors team won't be easy.
The Pick
The straight up pick is without a doubt the Raptors, as they're rather hot and the Bulls are ice cold. The only thing that causes you to pause is that Chicago is at home and you'd think even as beat up as they are, they're bound to get a win eventually. That's weak logic, though, and if a streak is bound to snap tonight, it's the Bulls' 7-game run against Toronto. Chicafo is beat up and not playing very well, plus they're bound to be tired after losing again last night to the Cavs.
I'm taking Toronto straight up and to cover.