NBA Picks
NBA Pick: Los Angeles Clippers at Dallas Mavericks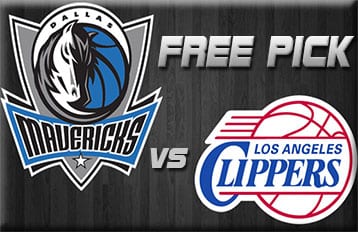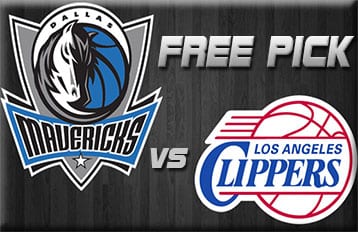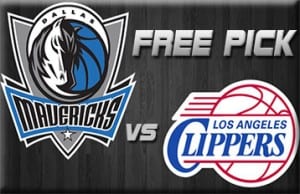 DeAndre Jordan returns to the scene of his summer crime tonight, as he leads his Los Angeles Clippers up against the Dallas Mavericks. DJ spurned Mark Cuban and co. earlier this summer and will show up in Dallas for the first time since opting to stay in L.A. instead. That's one big storyline, but the Mavs could otherwise be out-manned with guys like Chandler Parsons and Wesley Matthews still trying to find their footing or get back to full strength.
Matchup History
These two faced already this year at Staples Center, where the Clippers handled the Mavs fairly easily, 104-88. Dallas has dominated this series throughout history with a 87-55 record during the regular season, but that hasn't been the case at all over the past few seasons. Since 2011, Los Angeles has been all over Dallas with a 10-4 mark (including this year's previous matchup). There's no doubt Dallas could be fired up to take down the Clippers thanks to DJ spurning them, but the Clippers absolutely come into this game looking like the much better team.
Clippers Preview (-7)
The Clippers are still working things out with their new depth pieces (Lance Stephenson, Paul Pierce, Josh Smith), but they've looked quite strong in the early going en route to a nice 5-2 start. They've accomplished that even with point guard Chris Paul not being quite 100%, while their two losses were four-point defeats by the hands of the Warriors and Rockets. Los Angeles is clearly an elite team in the Western Conference and it's rather scary that they're this good without being at full strength or having everything figured out yet. They do tend to be a little less of a threat on the road, but this matchup seems to favor them with the Mavs getting blown out on Tuesday night and playing the second of a back-to-back set.
Mavericks Preview (+7)
No one is really being fooled here, as the Mavs know they're not a legit title contender. Missing out on Jordan is a big reason why, while Parsons and Matthews not being close to normal also doesn't help. This is a mild transition year for the Mavs, who aim to still compete and make the playoffs, but know that they're not doing much more than that. Their inconsistent start (3-4) to the season has done well to show that, but a once potent offense has taken a dip (just 99 points per game). Their defense is as shaky as ever, too, which means if Parsons and Matthews can't quickly round into form, Dallas could have a difficult year. The reality is no different tonight, and we already got a taste of this matchup. The Mavs don't have the size or athleticism to contain Jordan or Blake Griffin, and also don't defend well enough to slow down Chris Paul or J.J. Redick on the outside.
On the NBA Moneyline odds at BetOnline the LA Clippers are -275 and with the point spread the Mavs are getting 6.5.


The Pick
This is a very interesting matchup because of DeAndre Jordan, but otherwise a blowout wouldn't be shocking here. There's that mild chance that DJ wilts under the pressure of returning home to Texas to take on the team he spurned, and that wouldn't be too shocking. After all, the fans could let him hear it endlessly. Even so, DJ played pretty well against Dallas in the first game and there's an even better chance his team backs him and he plays spirited ball in the face of adversity. But he's not all the Clippers have, and Dallas simply can't stop L.A.'s many weapons – most notably Blake Griffin.
A look at the numbers doesn't really favor Dallas, either. They've dropped three of their last four and aren't defending well on the year. The ATS numbers aren't great, either, as they're a paltry 10-21 ATS in their last 31 games and 4-9 ATS in their last 13 games. Los Angeles hasn't been awesome ATS at just 1-4 in their last five against Western Conference foes, but you have to consider they lost two games to two very good teams this year.
We could be in for a wild west shootout, but the Clippers are winning this one and they'll probably cover, too.