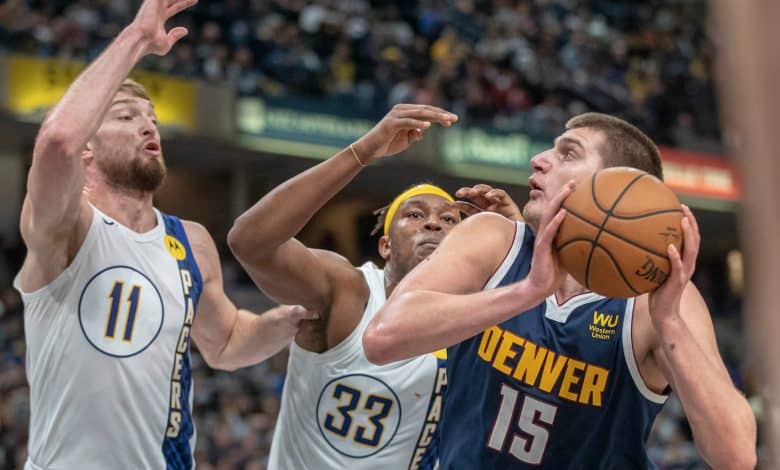 Indiana wraps up a quick 3-game West Coast swing as they head into the March 15th Pacers at Nuggets matchup. Even though it was a short stint post all-star break, Indiana can still get a little complacent on 'getaway day', especially in the Colorado atmosphere.
Despite being just 9-8 at home on the season, Denver still seems like they should be favored by more than -4.5 points in Monday night's matchup. Indiana has covered the number just once in their last six road games, Saturday night's 122-111 win at Phoenix. Then again, the Nuggets are just 1-4 ATS their last 5 home games as well. Something has to give here.
Pacers a Tough Matchup?
Indiana has gone 3-7 over their last 10 which has pushed them down to the 9 seed in the East, currently a game back from Atlanta. The Pacers should be better, and the type of team they can be was on display Saturday night in Phoenix, beating the Suns on their own home court by 11 even as +7 point underdogs.
Of course the big question is if Indiana can do it again in the March 15th Pacers at Nuggets tilt. It's possible, as this could be the Indiana team we've been waiting for the whole time after Caris LeVert made his team debut after a health scare when coming over from the Nets. LeVert had just 13 points on 5-14 shooting, but he's one more weapon for opposing defenses to account for.
The Pacers offense could actually have some nice potential moving forward. LeVert is another ball handler, which takes pressure off Malcolm Brogdon, who had 25 points vs. Phoenix. Doug McDermott is back to coming off the bench, and he scored 22 vs. the Suns. That outside shooting stretches the defense to the perimeter, which allowed Domantas Sabonis to post a 22/13/10 line on Saturday.
Denver Always a Tough Out
The Nuggets lost 116-103 at home against Dallas on Saturday, but wait a second before sounding the panic alarms. Denver was playing on a back to back in their first games returning from the all-star break, and had won five consecutive games before that.
That's not saying the Nuggets won't have their hands full with Indiana's #9 pace and #11 defense. They did just win 113-103 in Indiana on March 4th as -3.5 favorites. Nikola Jokic had 20/8/12 in that game, which isn't a bad job of bottling the big man up by the Indiana defense. Jokic will get his as Indiana has allowed 11+ rebounds to 4 of the last 5 C's, but who else steps up for Denver?
It was Michael Porter, Jr. that was huge in the March 4th meeting, scoring 24 points and grabbing 11 rebounds. Jamal Murray also added 23 in that game, showing the Nuggets do match up well even on the road. Indiana also didn't have LeVert in that game though.
Free March 15th Pacers at Nuggets Pick
This should be a good one in the Mile High city. 55% of the public likes the Nuggets, and the line has dropped a point since the -5.5 open. Denver is just so bad at home though, and the Pacers might be something with their new look team.
Denver 108 – Indiana 106
Free Pick: Pacers +4.5