NBA Picks
Minnesota Timberwolves at New York Knicks Betting Preview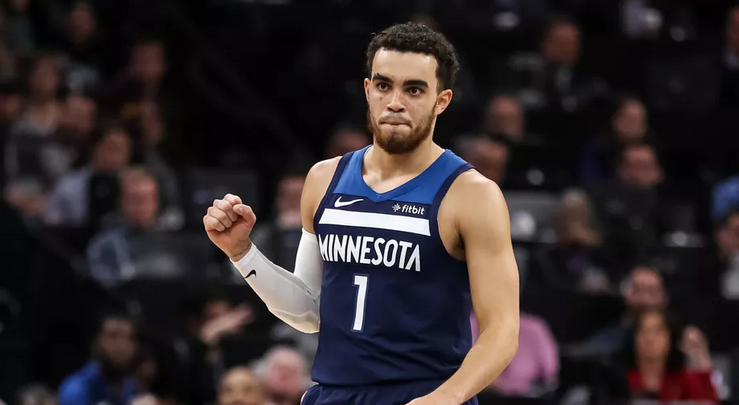 The New York Knicks enter the second half of the NBA season with the second-worst record in the NBA, and they have very little reason to improve. Minnesota comes to town on Friday night, and the Timberwolves are still clinging to playoff hope in the Western Conference. The Timberwolves beat the Knicks in both meetings a season ago, and there is no reason to think this season will be any different.
New York is just 11-47 so far this season, and are in last place in the Eastern Conference. The Knicks lost 18 straight games right before the All-Star Break but did beat the Hawks to wrap up the first half of the season. Minnesota had two impressive victories to end the first half of the season, but are still in 11th place in the Western Conference with a 27-30 record. Minnesota is -6.5 over New York in this game.
Knicks All in On Tanking
There is absolutely no reason for the Knicks to win games this season, and ruin their chances at the number one draft pick. New York has traded away a ton of talent this season, but they are expected to get Emmanuel Mudiay back for this game. The Knicks are scoring just 105 points per game this season while giving up more than 114 a night. Not much has gone right for one of the most popular teams in the NBA.
Mudiay is averaging 14.7 points per game so far this season, and his scoring will be welcomed back into the lineup. Point guard Dennis Smith Jr. has averaged 17 points per game since coming over in a trade from Dallas and looks to be a future star with the Knicks. The Knicks do have some talent, but they don't have enough of it to compete on a day-to-day basis in the NBA.
Towns Leading Timberwolves Run
Minnesota center Karl-Anthony Towns has always shown great potential, but he has finally put it all together this season. Towns is leading the Timberwolves with 23.1 points and 12.0 rebounds per game this season and earned an All-Star Game selection for his efforts. Taj Gibson is really the only other big man on the Minnesota roster, so a lot rests on the shoulders of Towns.
The Timberwolves are right around league average in both scoring and defensive average, which speaks to their 27-30 record. Minnesota is giving up 111.7 points per game while scoring 111.9 points a night. Minnesota makes just 10 three-point shots a game, which is a pretty low number in today's NBA. The Timberwolves need to find more offense, but that shouldn't be a problem against a bad Knicks defense.
Minnesota Blows Out Knicks
The Knicks have gone just 4-23 at Madison Square Garden this season, and things are about to get worse for the home crowd. There is absolutely no reason that the Knicks should try to win games, and that will show up in this game. Minnesota still has an outside chance at the playoffs, and that will inspire them in this one. Bet the Minnesota Timberwolves -6.5 over the New York Knicks.