NBA Picks
Detroit Pistons at New Orleans Pelicans Betting Pick and Prediction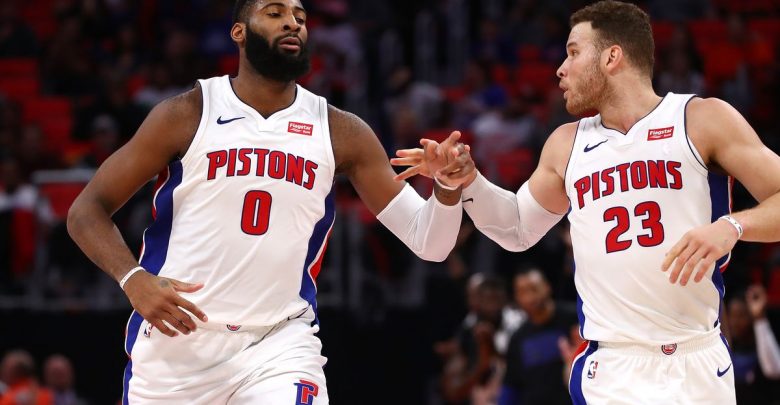 One of the highest scoring teams in the NBA will take on a terrific defensive team on Wednesday night in New Orleans. The Pelicans will host the Detroit Pistons in a game of teams with contrasting styles. New Orleans wants to push the tempo and win with their offense, while the Pistons will try to slow the game down and grind it out.
The Pelicans are still in the playoff race in the Western Conference, but they need to start winning games. New Orleans enters this game with a 22-25 record, but have won five of their last eight games. Detroit is just 20-26 so far this season and currently sit in ninth place in the Eastern Conference. The Pistons have lost two straight games, and are just 3-7 in their last ten contests. The Pelicans are a 3.5 point favorite over the Pistons in this game.
Pelicans Playing Without Davis
The New Orleans Pelicans will be missing their superstar for this game. Center Anthony Davis suffered a finger injury last week, and isn't expected to return until the beginning of February. Davis is having another monster season, pouring in 29.3 points and grabbing 13.3 rebounds per game this season. It is impossible for the Pelicans to try to replace the big man's production, but they were able to get a victory in their first game without Davis.
New Orleans is one of the highest scoring teams in the NBA this season, averaging more than 117 points per game. Point guard Jrue Holiday is a big reason for this offensive explosion, scoring better than 20 points per game while dishing out close to eight assists. Young Julius Randle is also scoring better than 20 points per game, and the Pelicans will still look to score points in a hurry in this game.
Pistons Need More Offense
If the Pistons are going to make a run back into playoff contention, they are going to have to find a way to score more points. Detroit is averaging just 106.2 points per game this season, which is near the bottom of the league. The Pistons have been one of the better defensive teams in the league, giving up just 108.9 points per game. To make matters worse, center Andre Drummond is in the league's concussion protocol and likely won't play in this game.
Blake Griffin is doing all that he can to lead the Pistons offense. Griffin is averaging 26.0 points per game this season and is also dishing out 5.2 assists per game. A big problem for the Pistons is their lack of three-point makes per game. The rest of the league is taking and making a great deal of three's per contest, but the Pistons don't shoot the ball well. If the Pistons are going to keep up with the Pelicans, they are going to have to make some shots.
New Orleans Wins at Home
Both teams will be without a big man in this game, but the loss will be felt more by the Pistons. The Pelicans still have plenty of offensive weapons, and they put up points in a hurry. Detroit won't just let New Orleans do what they want on offense, but they can't score enough to keep up. Bet the New Orleans Pelicans -3.5 over the Detroit Pistons.