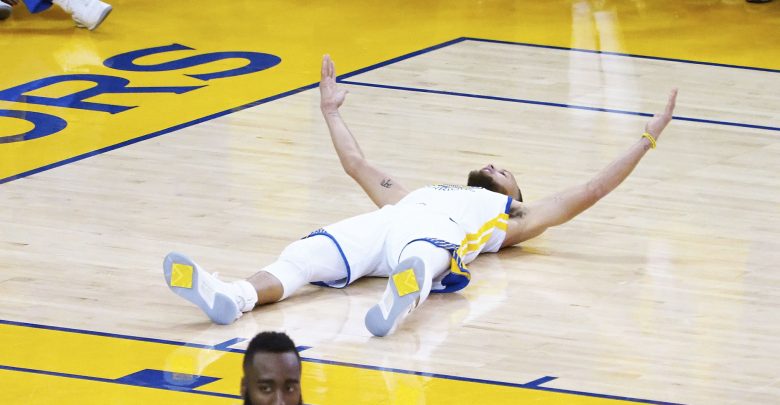 The 2018 Western Conference Finals was supposed to be a high scoring series where oddsmakers had to seriously consider O/U in the 230s. What's happened instead is three blowout games, the closest being Golden State's 13 point win in Game 1 in Houston. The total for the May 22nd NBA playoffs free pick is set at 226.5, within 1-1/2 point of what it's been all series. Does Game 4 finally give us the close, 126-124 game that fans have been yearning for or is that simply not conducive to playoff basketball?
Is the 'Over' a More Solid Lean Tonight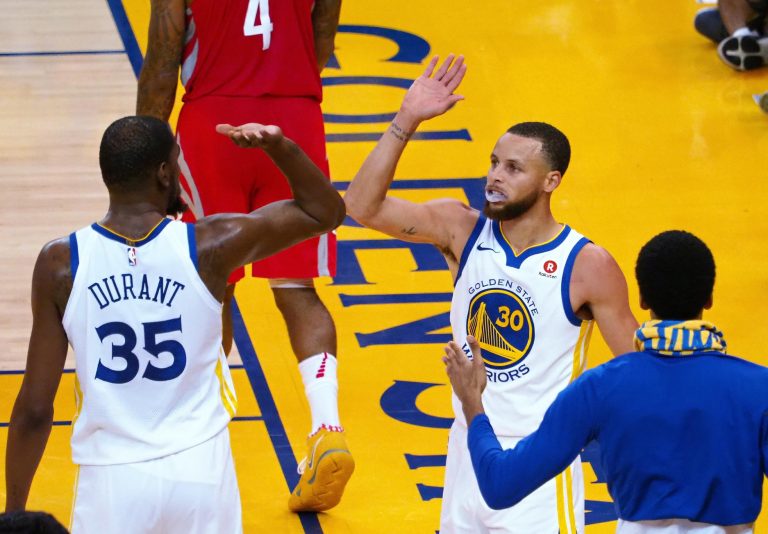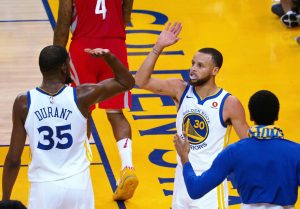 It's not a stretch to favor the 'over' in the May 22nd NBA playoffs free pick. After all, it's Houston's #2 scoring offense up against Golden State's #1 regular season attack. The stars are showing up for this series for the most part too as evidenced by their respective scoring outputs:
Kevin Durant – 37,38,25
James Harden – 41,27,20
Steph Curry – 18,16,35
Chris Paul – 23, 16,13
Klay Thompson has a 29 point game in this series, and Eric Gordon a 27-point output so there's plenty of potential for scoring. The Warriors have also put up 120+ points in three of their last four home playoff games. It's not crazy to expect at least 90 point from the trio of Durant, Curry, and Harden in some shape or the other – so that does leave a whole lot that the entire rest of the court has to put up to see an 'over' 226.5.
If The Warriors Win Does It Favor an 'Under' Bet?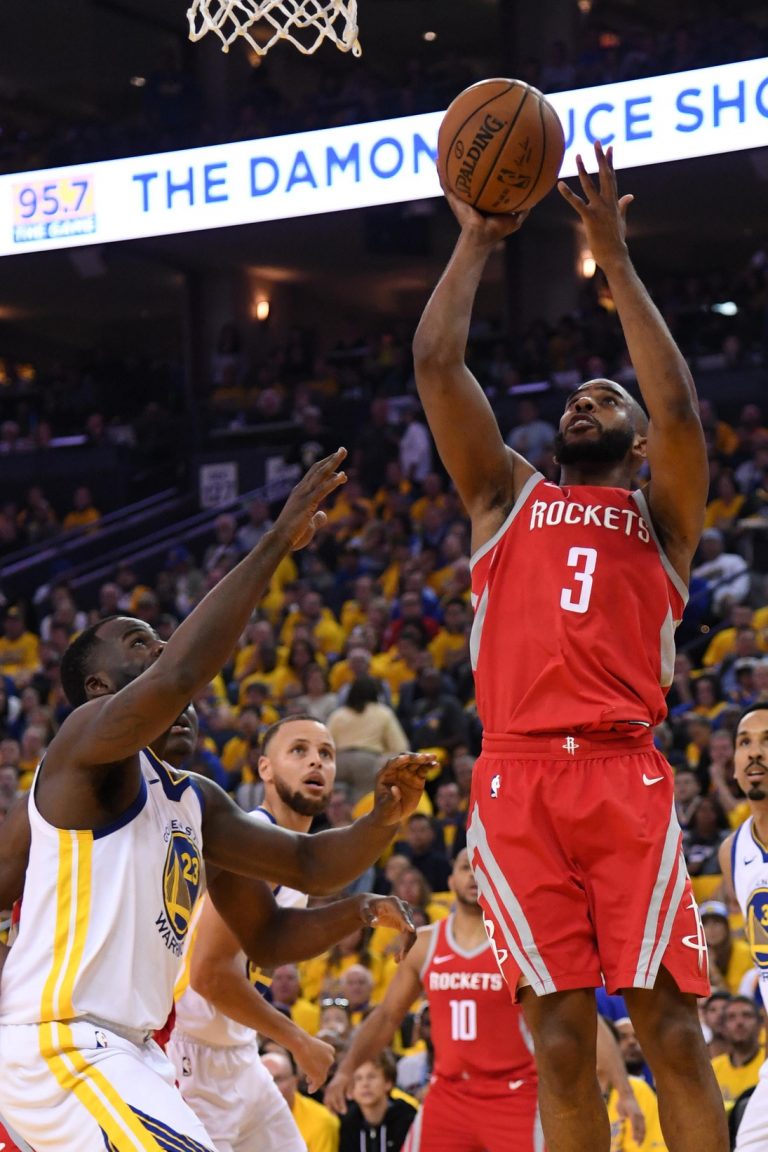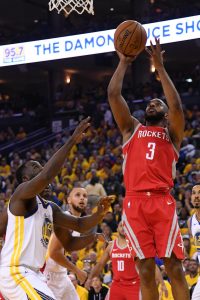 Golden State has won 16 straight games at home in the playoffs and oddsmakers have made them -8.5 favorites tonight. If Houston keeps it close in a back and forth game, then we could see the total approach an 'over.' hit. The real worry is if there's another Warriors home blowout in the May 22nd NBA playoffs free pick. The Rockets have been held to 106 and 85 points respectively in 2 of the 3 games this series. Something that often gets overlooked between both teams is their defensive prowess. Houston ranked 6th in the NBA during the regular season in points allowed per game and GSW had the third best numbers in terms of opponents field goal percentage.
Also in terms of those star players, look at their tendencies to have 'off' nights. Curry averaged 'only' 17 points through Games 1&2 and Paul is averaging just 14.5 over the last two (with some injury concerns to boot). Klay Thompson has just 21 points total the last two games. The 'under' is also 6-1 in the Rockets last 7 games after surrendering 125+ the game prior. The 'under' is also 5-1 in the last six Warriors games after they scored 100 in the contest prior.
May 22nd NBA Playoffs Free Pick Betting
The O/U is on the rise a bit, opening at 224 and climbing up to 226.5. A close game would favor the over ironically, but there's just too big of a chance that Golden State posts another blowout in front of their home fans. With such a high number, you have to side on the under in tonight's contest.