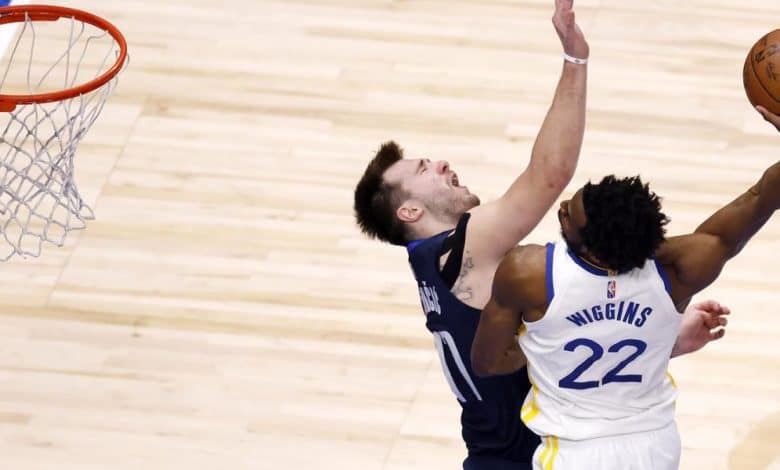 No team in NBA history has come back from a 3-0 deficit to win a series in the postseason, so Dallas is in a tough spot in the Warriors at Mavericks game 4 betting matchup. Not only do the Mavs need to make history to reach their first NBA Finals since winning it all in 2011, they have to do it against a Golden State team looking to play for the championship for the 6th time in the last 8 seasons.
The Warriors would love to celebrate a Western Conference Finals win in front of their own fans on Thursday night, but at the same time getting some extra rest could be important for when they face either the Celtics or the Heat who are currently in a 2-2 deadlock in the East. Golden State came out on top as underdogs on Sunday, and are +1 again in this possible elimination matchup.
Warriors Look Like Champions
This is definitely a spot that the Suns, Grizzlies, Nuggets, Jazz, and other Western Conference teams want to be in as Golden State could actually head to the Finals a little bit early with a win on Tuesday night. The Finals don't start until next Thursday, so do the Warriors really want 8 days off until their next game?
Of course you never want to let a team back in a series, but Golden State is in a pretty good situation having to win one game with two of the next three at home if they did lose Game 4. Either way the Warriors are in a good rhythm right now and it's been more than just Steph Curry and Klay Thompson.
Kevon Looney had 21 points and 12 rebounds in the Game 3 win, and added another 12 boards in the Game 4 victory. Sunday night's tilt was a breakout performance for Andrew Wiggins who had 27 points including a dunk over Luka Doncic that was the talk of NBA Twitter. Oh by the way Curry is also still averaging 28 ppg this series.
Season on the Line for Mavericks
Dallas being down 0-3 is a game changer for this team. A postseason series doesn't start until a team loses on its own floor, and the Mavericks were down 0-2 in the semifinals against Phoenix before tying things up 2-2 back at home before going onto a Game 7 series win.
Now down 0-3 which has been insurmountable in NBA history, does Dallas just consider this a successful season to build on behind their young star Doncic? He had 40+ points on Sunday for the third time this postseason, but those have all been Mavericks losses.
The American Airlines Center crowd was a huge advantage against Phoenix in the semifinals, help to force Chris Paul to three atrocious games. Golden State looked way too seasoned to get fazed in Game 3 though, with 4 of 5 Warriors starters hitting better than 50% from the floor.
Free Warriors at Mavericks Game 4 Betting Preview
Can Dallas extend this series one more game at least and head back to the Bay Area for a Game 5? Unfortunately it looks like the Warriors might be just too good? Golden State can play a small ball lineup that the Mavs just can't keep up with but can also use Looney in the paint to switch things up. Dallas is overmatched and getting the Warriors as underdogs for a second straight game just doesn't happen.
Free Pick: Warriors +1