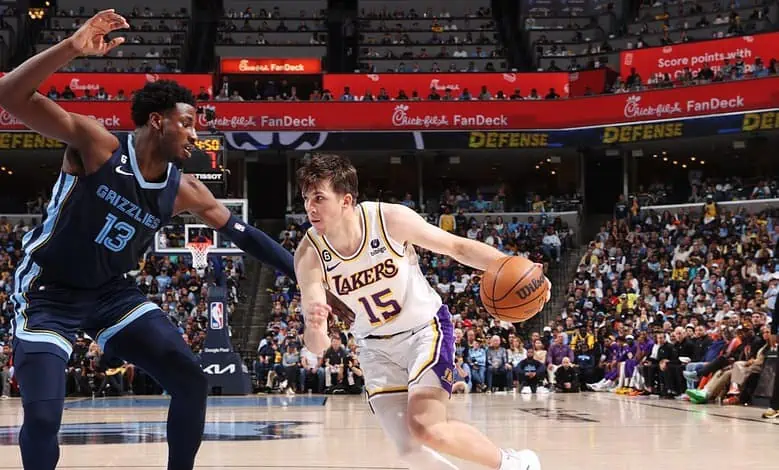 L.A. has not only taken a 1-0 lead in their first round series with Memphis they are actually -1 point favorites to go up 2-0 with a win in the Lakers at Grizzlies game 2 betting matchup. That line partially has to do with Los Angeles looking very good in the 128-112 victory in the opener as +5 point underdogs, but also because Memphis is devastated by injuries right now.
The biggest question heading into game 2 is whether Ja Morant will be available for the Grizzlies after injuring his hand on Sunday. When you add Morant (questionable) to the losses of Steven Adams (knee) and Brandon Clarke (achilles) on the interior then Memphis looks a whole lot less intimidating then the team that was 51-31 on the regular season.
Why the Lakers Can Cover -1 Points
L.A. has grabbed home court advantage in this series, but here's where they are going to try and get greedy. This is a huge opportunity for the Lakers especially if Morant (18 points in 30 minutes in Game 1) sits on Wednesday, but could return after there is two days off until Saturday's Game 3.
Game 1 wasn't just about who the Grizzlies didn't have, it's about who the Lakers did have namely their so-called role players like Austin Reaves who had 23 points (14 in the 4th quarter) in his first career playoff game and Rui Hachimura who had 29 points fueled by going 5-6 from three point range. With Memphis hurting and L.A. getting that kind of production down in the rotation the Lakers at Grizzlies game 2 betting matchup looks kind of lopsided.
While Reaves and Hachimura were the big headliners in the series opener, LeBron James finished with 21 points and 11 rebounds while Anthony Davis had 22/12 as the two Lakers superstars were almost "quietly dominant." D'Angelo Russell also added 19 so this team has a lot of scoring options at their disposal.
Why the Grizzlies Can Cover +1 Points
While there does seem to be a gray cloud over FedExForum, it's important to remember that Morant has not yet been ruled out and is instead a game time decision according to coach Taylor Jenkins. Morant did not have any fractures or ligament damage and instead a soft-tissue bruise – and he's had the last two off days to get treatment.
Morant's late season suspension almost helps Memphis for Wednesday's meeting, as Tyus Jones stepped up in his earlier absence leading the Grizzlies to a 6-3 record which included 20/10/10 against San Antonio for his first career triple-double on March 17th. Jaren Jackson, Jr. had 31 points in Game 1 while Desmond Bane added 22 so Memphis still has upside even if Morant cannot go.
The Grizzlies' series opening loss was disappointing, but at the same time sometimes you just have to tip your cap on a night when Reaves and Hachimura combined to shoot 8-11 from three. Memphis doesn't have to do a ton more to go up to the Lakers level, they just need Los Angeles to come back to reality a bit.
Free Lakers at Grizzlies Game 2 Pick
Even though this game becomes a lit tougher to handicap with Morant's status in question, the Lakers have momentum and are in a great spot to go up 2-0 with Memphis' injury issues. The Grizzlies are feeling the pressure a bit, and this is not a team that deals well with pressure.
Free Pick: Lakers -1