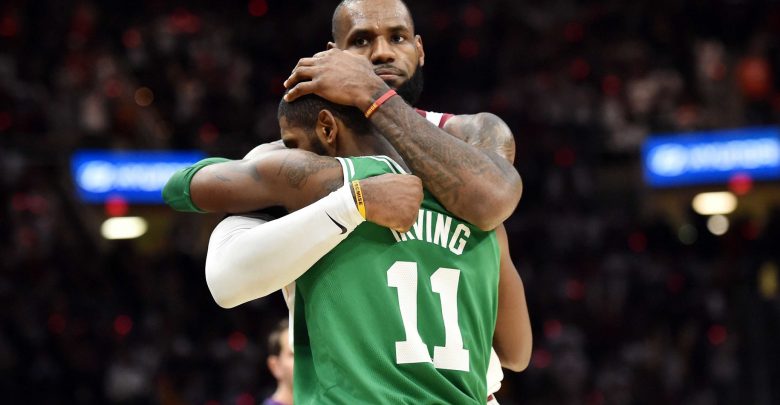 Cleveland debuts their revamped roster in the 2/11 NBA free pick against Boston. The Cavs got tougher on the defensive end and more athletic with the additions of Rodney Hood, George Hill, Jordan Clarkson, and Larry Nance, Jr. They are all expected to be in the lineup Sunday in Boston trying to help Cleveland close the gap on Boston in the East as +5 underdogs.
Cavs starting lineup for the Celtics game per Ty Lue: George Hill, JR Smith, Cedi Osman, LeBron James, Tristan Thompson

— Dave McMenamin (@mcten) February 10, 2018
How Does the New Cleveland Roster Mesh?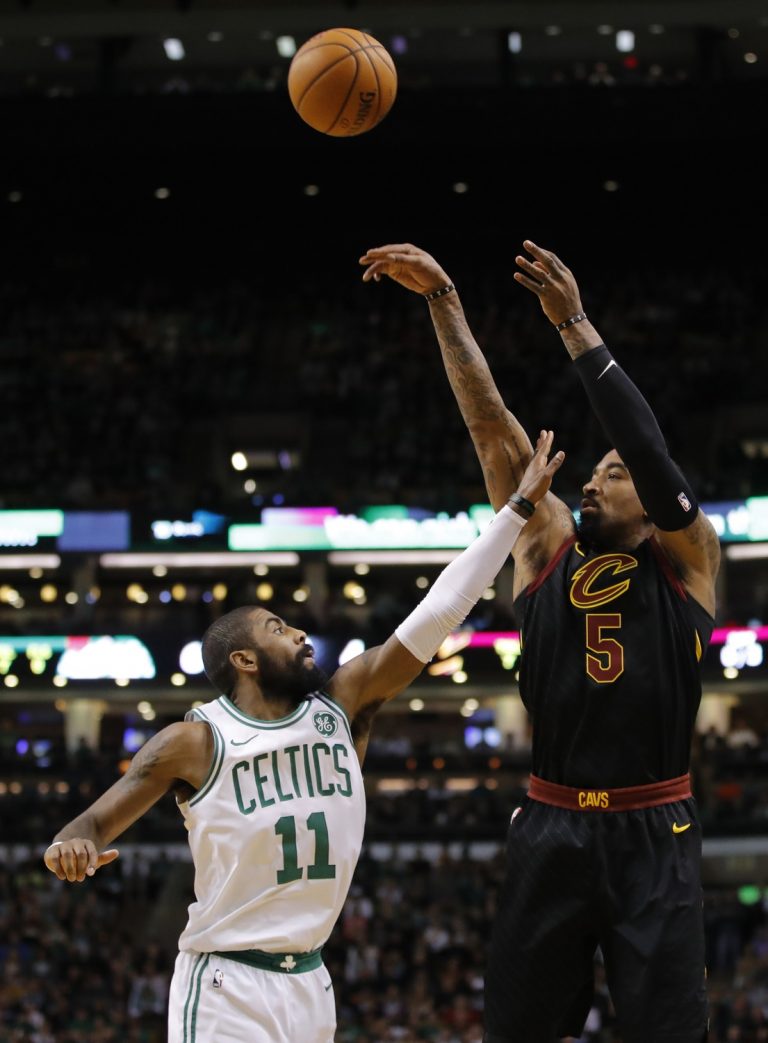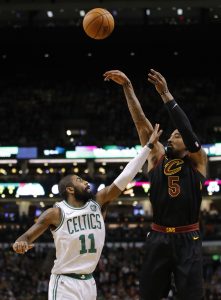 Hill is expected to get the nod in the Cavs starting rotation and all of the new transactions will likely be in the rotation after having only one practice together. In that regard, it's hard to know what to expect from these fresh new Cavs. One thing's for certain – they can't be much worse than they had been playing. The Cavaliers had dropped 9 of their last 15 games but come into Boston with two straight victories. Lebron James has fueled the way with back-to-back triple doubles, but he's also logged an average of 44 minutes in those two contests.
It's hard to know what to expect from the Cavaliers in the 2/11 NBA free pick. Cleveland received 30 points off the benchy from Kyle Korver last game and another 24 from Jeff Green to go along with a decent 16 from Cedi Osman in his first start. Do those players take a step back with four new players being added to the rotation? The last contest was also a 123-107 road win over Atlanta – the worst team in the league. Prior to that Cleveland had dropped six away tilts in a row and is just 12-15 outside of the Quicken Loans Arena this season.
Can Boston Capture the Regular Season Series?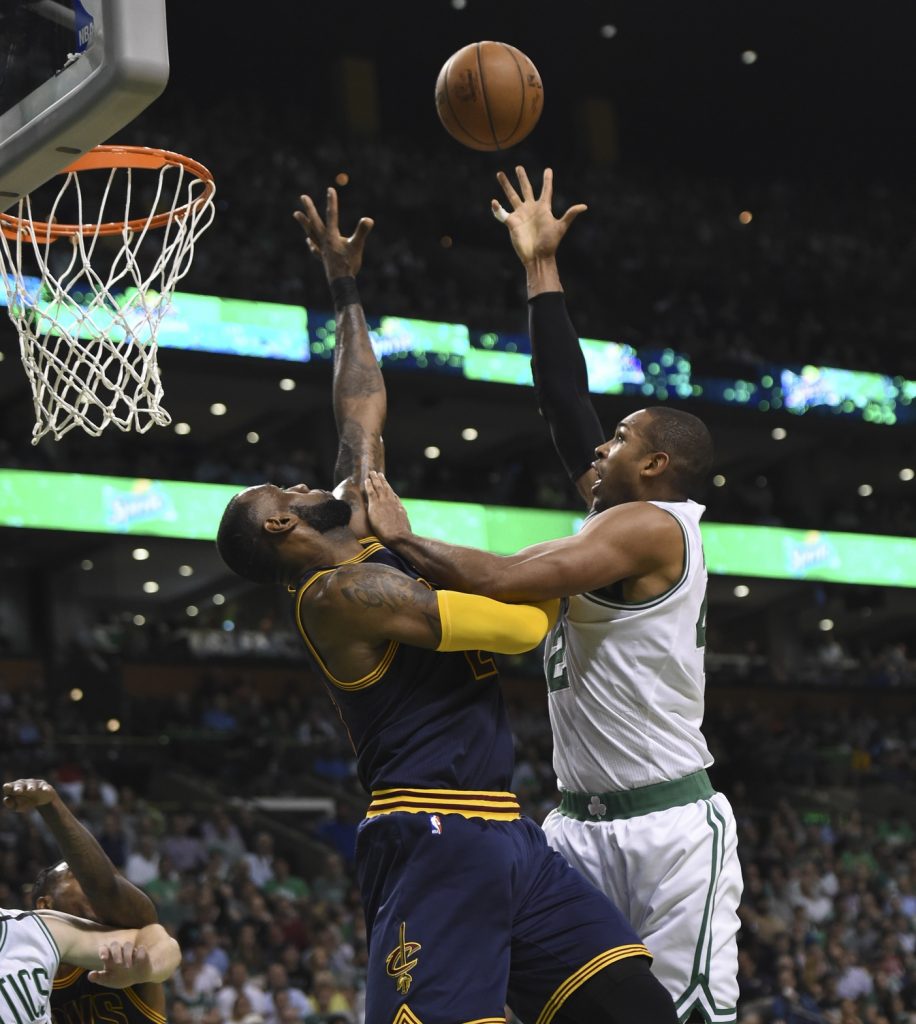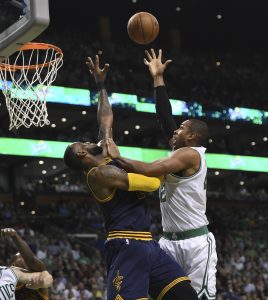 Sunday marks the third and final meeting of the year between these two teams with each splitting one so far. Cleveland got the first game at home 102-99 back in October as -4.5 favorites but the Celtics returned the favor at home 102-88 on January 3rd with a line of BOS -3. A variety of players have stepped up in each of the games and that's expected to continue today.
The Celtics need to get going a bit after dropping two of the last three. Their offense has been a bit anemic failing to break 105 points in five of the last eight. Of course Boston still boasts the #2 defense in the NBA in points allowed and is #1 in opponent's field goal percentage. Kyrie Irving is still battling a nagging quadricep but has gone for 28 and 21 in his last two games. Jaylen Brown and Jayson Tatum could be the keys to the 2/11 NBA free pick matching up against the inexperienced Osman. Al Horford could also be the X factor if he can wear down James on, who is expected to match up with the C on defense as part of the Celtics bigger lineup.
2/11 NBA Free Pick Betting
Kinda just wanna booze and watch this cavs/Celtics game

— JohnnyHash (@JustinisTaylord) February 11, 2018
It's Paul Pierce Jersey Retirement Day in Boston and this time without the controversy of Cleveland's Isaiah Thomas wanting his own video tribute after a cup of coffee in Bean Town. Oddsmakers have set Boston as -5 favorites mainly because nobody knows what we're going to get from the New Cavs. Everything may gel and Lebron could finally be happy for a minute – or Cleveland could look flatter than ever on the road. The latter looks like the better possibility in this one.
Free Pick: Boston Celtics -5