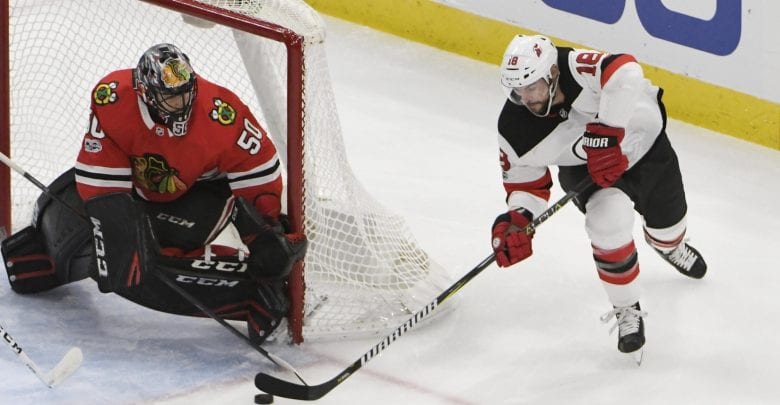 The NHL wraps up for a couple days after Saturday night's games in their version of the holiday break. In instances like this, there is value to be had in a sort of 'last day of school' type plays. For the 12/23 NHL free pick we've got the Chicago Blackhawks (17-12-4) taking on the New Jersey Devils (20-9-3) with one team facing a major advantage.
Blackhawks Look To Bounce Back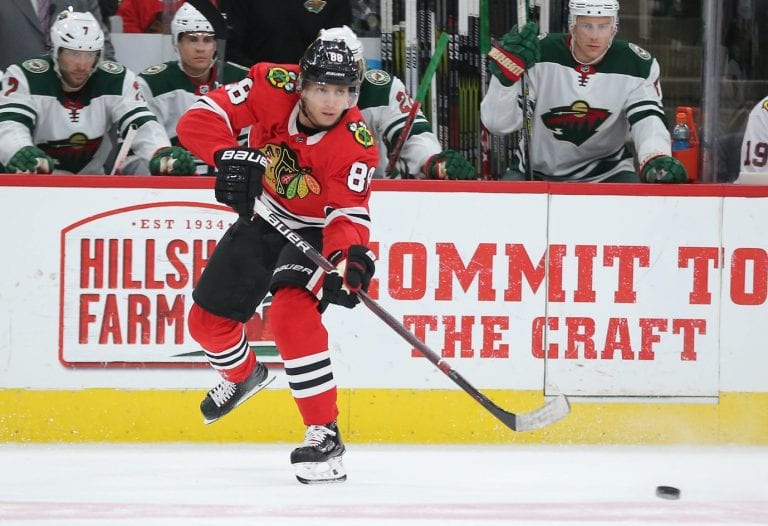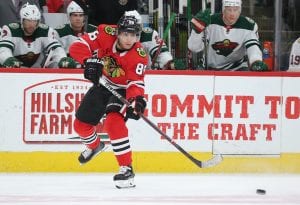 Chicago recently had a five game win streak snapped as they were shut out 0-4 in Dallas on Thursday night. The Blackhawks had used that little run to get back into the thick of things, climbing into 8th in the Western Conference seedings. Prior to the five wins, Chicago had dropped five in a row and something to note is that four of the five wins came at the United Center. The Blackhawks are 1-4 their last five road games including a 7-7-2 season record.
The 'Hawks had been playing great defense with Corey Crawford in net. Crawford has won five of six since returning from injury on December 8th, not allowing more than two goals until the last outing against Dallas. The Stars scored four goals on just 26 shots in that contest – was it an anomaly or the sign of something else for the Chicago defense in the 12/23 NHL free pick? Chicago does boast the #5 defense in goals against and is #6 in penalty kill, which you'd think would pair nicely with their #4 offense in shots on goal.
It's the last GAMEDAY before Christmas! The #Blackhawks take on the Devils in their last tilt before the NHL's 3-day break.#CHIvsNJD: https://t.co/9RPQuGdjPZ pic.twitter.com/z805cUKsko

— Chicago Blackhawks (@NHLBlackhawks) December 23, 2017
New Jersey a Tough Matchup at Home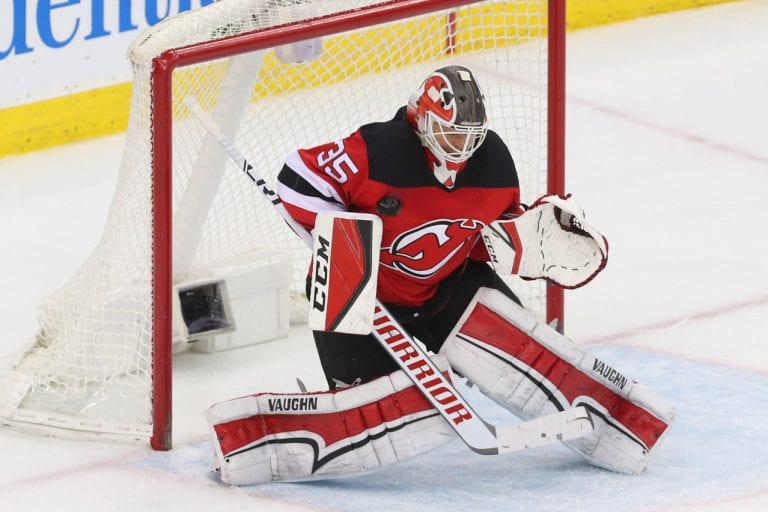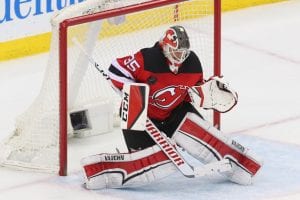 The Devils have won three in a row of their own and have been victorious in four straight home games. New Jersey is a very solid 10-5-1 on their own ice this season and they've had the advantage of being home for the past week. Chicago was in Dallas on Thursday and had to take a cross country flight for this Saturday night matchup with four nights off and the holidays awaiting them – a recipe for complacency for sure.
The New Jersey offense has been firing on all cylinders recently, tallying 4+ goals in four of their last five games. Cory Schneider has won seven of his last 10 starts in net but has allowed 3+ in two straight outings. The Devils best team rankings are #8 in goals per game at 3.1 and with the 5th best penalty kill in the league. The 12/23 NHL free pick is a rematch of a 7-5 Devils win in Chicago at the beginning of the season, is there another high scoring affair in store tonight?
Happy Festivus!

Can't make it to The Rock tonight? Gather the family around the Festivus Pole for the Airing of the Grievances during #CHIvsNJD pic.twitter.com/7LxMCJ0lEV

— New Jersey Devils (@NJDevils) December 23, 2017
12/23 NHL Free Pick – Betting
Oddsmakers are split in the 12/23 NHL free pick, making both teams -110 moneyline odds for Saturday night. Bettors seem to be flipping a coin too, with a slight 51% liking the Blackhawks. The biggest advantage in this contest is home ice. Chicago is playing their second game in three nights on the road, while the Devils have been home for a week. The Blackhawks had been on a winning run, but also mostly in home contests.
Pick: New Jersey Devils -110