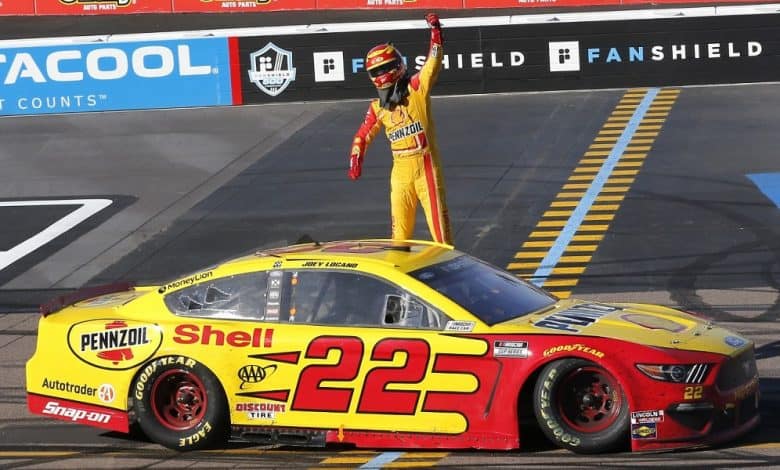 It was a year ago at the FanShield 500 in Phoenix where the last bit of NASCAR normalcy would exist for awhile. This was the last race before the global pandemic forced the sport to shutdown until mid-May. We're getting back a little bit, and this year the race has changed names heading into 2021 Instacart 500 betting.
Joey Logano (+900) won here last year, but it's Chase Elliott listed as the +550 favorite. Kevin Harvick (+600) is up there too as a 9X winner at Phoenix Raceway. Let's see some picks and matchups for a nice bounce back week:
Kyle Larson +750
It's hard to get the back-to-back on the NASCAR circuit, but Kyle Larson was dominant last weekend in Vegas, leading 103 laps en route to the Pennzoil 400 win. That's two top 5's in a row for Larson, who seems to have things dialed in.
The #5 Chevy is also starting 2nd for Instacart 500 betting. He's been top 6 in four straight races at Phoenix, and should have another strong showing on Sunday. Larson started 4th and ended 4th here last season.
Pick: Kyle Larson to win +750
Kyle Larson top 3 +215
Kyle Busch +750
Kyle Busch still hasn't led a lap this season, but he raced well last week in Las Vegas, finishing 3rd after starting in 14th. Busch is up to starting 7th at Phoenix, a place that he has dominated with an average finish of 2.9 since 2015. That includes top 3 in 7 of the last 8 here so he's definitely in play.
Pick: Kyle Busch top 3 +215
Ryan Blaney +1600
Blaney started 26th last week in Vegas but drove well for a 5th place finish. That's nice momentum heading into a place he's driven well, finishing 3rd in two of the last three here. The #12 Ford is starting in a decent spot (8th), and wants to avenge being knocked out of last year's race after just 65 laps.
Pick Ryan Blaney Top 5 +225
Brad Keselowski (-115) vs. Kevin Harvick (-115)
One of the more intriguing h2h matchups for Instacart 500 betting is Brad Keselowski vs. Kevin Harvick. Harvick is the all-time leader in wins at Phoenix with 9, starting 2nd and finishing 2nd here last season. Harvick started in the pole last week, but didn't even lead a single lap. He's not running very well at all, starting in the top 5 in each of the last three and still not leading a lap.
Keselowski is starting in the pole on Sunday, and has finished in the top 5 in two of the last three. Even though Keselowski finished 11th here last season he led 82 laps and had 30 of the fastest laps.
Pick Keselowski (-115) over Harvick
Alex Bowman (EVEN) vs. Christopher Bell (-130)
You've got to pay a bit for Christopher Bell here, but he's starting in 4th vs. Alex Bowman who is in 21st. Bell has a 9.4 average finish when starting in the top 5, but did finish 24th here when starting 15th. Bowman has a top finish of 9th this season, and hasn't finished better than 13th at Phoenix. That starting differential is just too much to make up though.
Pick: Christopher Bell-130