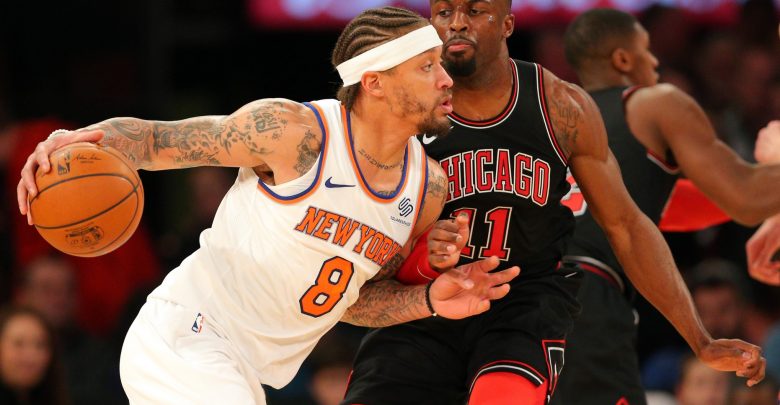 Jim Mora would have a field day if somebody asked him about "Playoffs!" when talking about the 3/19 NBA free pick between the Chicago Bulls and the New York Knicks. This contest is a long way from Jordan vs. Ewing as the two teams have combined to go 5-15 over their last 20. In this time of year in pro basketball a loss is actually a 'reverse win' when it comes to lottery percentage and right now the Bulls and Knicks are 1/2 a game within each other for the 8th/9th worst record in the NBA. The basketball is going to look like a hot potato tonight, so who do you side with?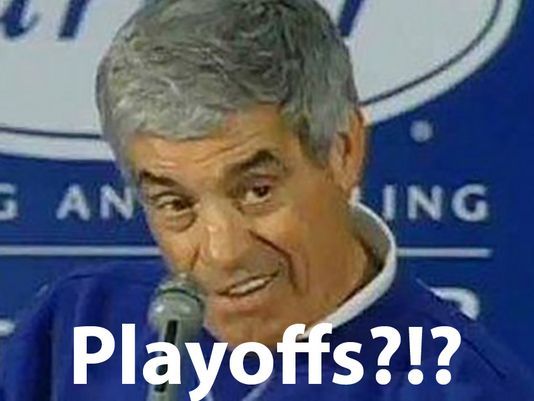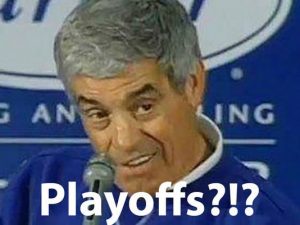 Bulls Battling Key Injuries
Chicago is going to look pretty thin tonight as Lauri Markkanen, Zach Levine, Kris Dunn, and Noah Vonleh will all miss the contest with various injuries. The Bulls were trying to get their bench players some work before the NBA yelled at them so the walking wounded turns out to be a blessing in disguise. If you ask Bulls fans, they'll say the team can't even tank right as they've gone 4-4 over their last eight. Even in the losses Chicago is playing their opponents tight, losing by 5 to Cleveland and 6 to the Clippers this past week. Even so, all those injuries have forced oddsmakers to set the Bulls as -5 underdogs for the 3/19 NBA Free Pick.
The Bulls are just 9-25 on the road this season and have lost every away contest since January 10th to a team not named Atlanta or Memphis. Interestingly enough, that January 10th win for Chicago came in OT against the Knicks as the Bulls pulled of a 122-119 win as very familiar +5 underdogs. Markkanen had 33 points in that win and that will be missed, but New York got 24 from Kristaps Porzingis who is out for the season in the rematch. Overall the Bulls have won the first three matchups in the series but they've all been close – each within five points.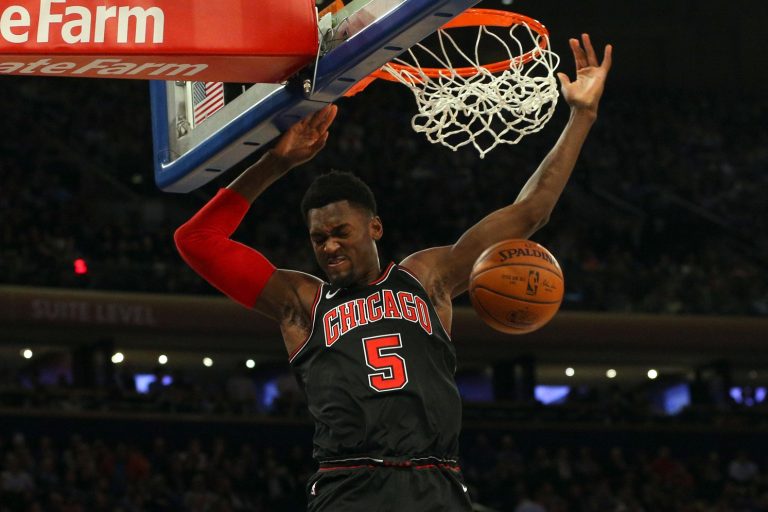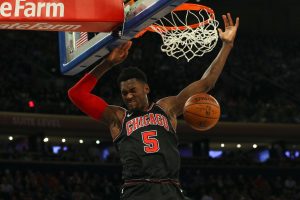 Knicks Already in Offseason Mode?
If you want to see how improving your lottery stock is done, just look at the Knicks who have gone 2-17 since January 30th. The Knicks shocked the world when they beat Charlotte 124-101 on Saturday night as +6.5 underdogs to snap a nine game losing streak. New York is a respectable 17-17 in The Garden this season but dropped eight straight games prior to the win on Saturday.
Their fans may not want it, but New York could actually build some momentum closing out the season. Then again 9 of their 11 games after tonight are against teams heading to the playoffs so the 3/19 NBA free pick could be one of their last chances to snag a victory on the year. New York certainly looked good in the win over the Hornets on Saturday led by Tim Hardaway, Jr.'s 25 points The Knicks have scored plenty lately with 110+ in three out of their last five. Unfortunately their defense has given up 110+ in six of the last eight.
3/19 NBA Free Pick Betting
Chicago doesn't bring much star power to the Mecca of Basketball on Monday night but they do have a couple pieces that could give the Knicks fits. Denzel Valentine went for 34 points in 38 minutes as he's finally seeing an expanded role with all the other Bulls players out. Bobby Portis will be on the court as much as he wants tonight, coming off a 15 point, 15 rebound game – and he loves the spotlight. Even the much maligned Cam Payne scored in double figures and had 10 assists last game. The Bulls have a really good chance to win outright against a Knicks team playing really bad basketball lately – but the points are definitely nice and cozy.
Free Pick: Chicago Bulls +5