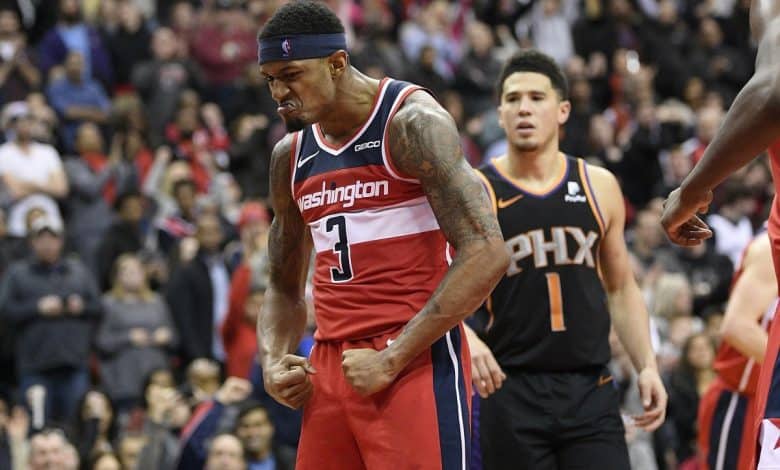 The January 11th Suns at Wizards pick looks like it favors Phoenix a lot. Washington is expected to be without not only Russell Westbrook (quad) but big man Thomas Bryant (knee) and possibly even Bradley Beal (health and safety protocol).
The Suns may have been a good play even if both teams were at full strength. New look Phoenix has started the season 7-3, including a very solid 4-2 on the road this season. Washington has begun the year just 2-8, and have dropped all five of their home games. Despite everything looking like a big Suns win, oddsmakers have set Phoenix as just -5.5 favorites and the line has stayed firm. Only 57% of the betting public is backing the Suns as well.
Suns No Sure Thing on Monday?
Phoenix is on a nice run, but they are just 2-2 over their last four which includes a 110-105 loss at Detroit on Friday as -7.5 favorites. The Suns bounced back the next night, beating a good Indiana team 125-117 as +3 underdogs on 0 days rest.
One major bright spot for Phoenix heading into the January 11th Suns at Wizards pick is that Devin Booker tied for his 2nd highest scoring tally of the season with 25 points against an Indiana team that is in the top half of the league defensively. Washington has the 4th worst defense in the NBA, and have allowed 120+ in three of the last four.
Deandre Ayton has also grabbed 12+ rebounds in three straight, an important stat if the Wizards are without Bryant in the front court. Washington also has the fifth worst rebounding rate in the league.
Heavy Dose of Beal for Wizards
The loss of Westbrook definitely hurts Washington, as he was leading the NBA in assists per game (11.3) while also contributing 19 points and 9 rebounds per contest. Losing Bryant is also a blow to Washington's chances as well, as he has a 21/14 performance against the Nets on New Year's Day and is a body on the blocks against Ayton.
Washington hung within 4 points of Miami on Saturday, and that was without Beal or Westbrook, while also losing Bryant 1:53 into the game. If Beal returns vs. the Suns, that's a huge boost as he has scored 101 points in his last two games, and is leading the league in scoring with 35 per. Six Washington players scored at least a dozen points vs. the Heat, who have a top 12 defense.
The Wizards are the #2 scoring team in the league, and run the fastest pace in the NBA. That strategy is going to be put to the test on Monday, as Phoenix is 7th in defensive efficiency and runs the 2nd slowest tempo.
Free January 11th Suns at Wizards Pick
Phoenix looks like way too easy of a play in this one, which raises a huge red flag. Beal has the ability to keep Washington in this one, and he'll get free reign with Westbrook out of the lineup. The loss of Bryant could actually improve the Wizards' front court defense, with veteran Robin Lopez stepping into a more active role.
Suns 114 – Wizards 110
Free Pick: Wizards +5.5