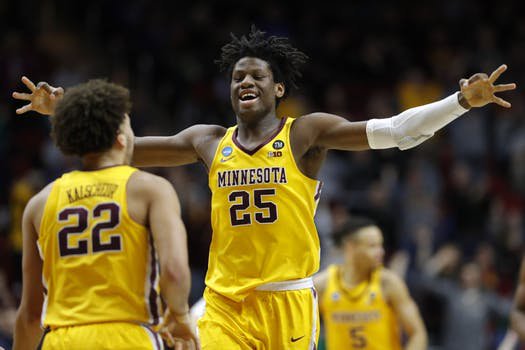 The 2019 ACC/Big Ten Challenge gets underway in the December 2nd NCAAB free pick when Clemson visits Minnesota. The Golden Gophers are -3 favorites, which is expected as they are at home but weary as Richard Pitino's team has started just 3-4 on the season – albeit against some quality competition. Do the Tigers have upset on their minds, making the +140 ML look like a nice investment?
Clemson Is Already Tournament Tested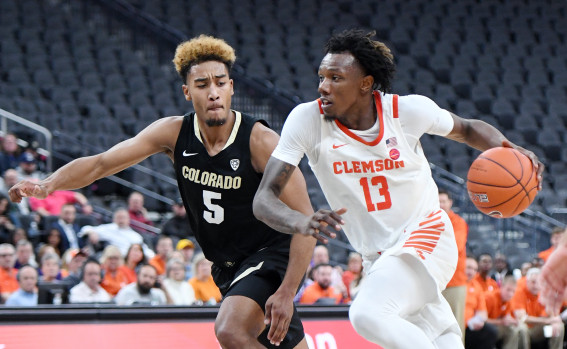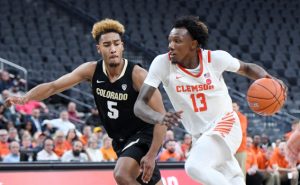 The Tigers have had their fare share of high tension games already on the season, losing 60-67 to Virginia Tech in the very first game of the season as -7 favorites at Littlejohn Coliseum. The Tigers fared much better in the MGM Resorts Main Event last weekend however.
Clemson was able to snag a 62-60 win last Sunday in Las Vegas, handing TCU their first loss of the season. Tevin Mack paced Clemson with 22 points in that game, and he's averaged 15.4 and 5.6 rebounds per game this year. The Tigers almost captured the tournament championship last Tuesday, but blew a 12-point second half lead to #24 Colorado. Aamir Simms went for 23 for Clemson in that contest and John Newman III had 16 showing great scoring versatility for Brad Brownwell's team.
Just because Clemson has a lot of players that could potentially put up big numbers, doesn't mean they always do. In fact, the Tigers shoot just 44.5% from the field on the season, which is 150th in college basketball. The total for the December 2nd NCAAB free pick is just 131, suggesting a very slow paced matchup.
Can Minnesota Get On Track In Big Matchup Monday?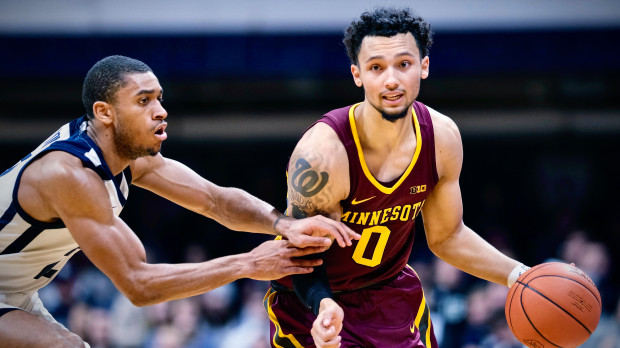 The Golden Gophers started off the season 1-3, but those losses came against a gauntlet of tough teams in Oklahoma, Butler, and Utah. Minnesota was an underdog in each of those games, but their devastating defeat came 68-73 at home against DePaul on Friday.
Minnesota was a -3.5 favorite against DePaul at Williams Arena in their last game. The 68 points scored by the Gophers was their 5th time in the last 7 being held under 70 points. For as bad as Clemson has been in field goal shooting, Minnesota has been even worse at 42.6% (224th). The Golden Gophers are also one of the worst free throw shooting teams in the country, hitting at just 61% from the charity stripe which is 325th in the country.
Can Daniel Oturo lead Minnesota to cover at -3? Oturo had 19 points and 18 rebounds Friday but it wasn't enough to lead the win over the Blue Demons. Oturo has been a monster on the boards with at least a dozen in 3 of the last 4. Payton Willis has a 16 and an 18 point night over the last 3, but he's on the injury report after hurting his leg vs. DePaul. Marcus Carr will be asked to step up his play after dropping 15+ in 4 of 5 to start the year. He's struggled with just 10 and 4 points the last two though.
December 2nd NCAAB Free Pick
Minnesota probably has to be listed as a favorite in this one since they are at home and it's an early season contest where teams are defining what they are. Clemson looks to be the better team though. Throw in the injury to Minnesota's main ball handler Willis who may or may not go in this one and the points look even more appealing.
Pick: Clemson Tigers +3