MLB Picks
Toronto Blue Jays at Los Angeles Angels Betting Preview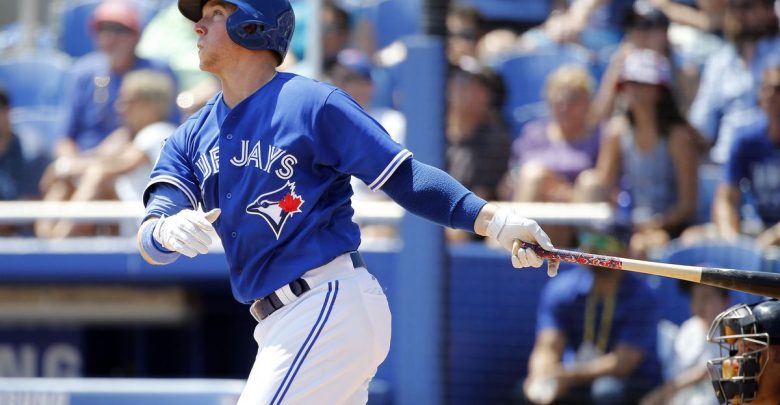 The Los Angeles Angels will look to finish off a three-game sweep of the Toronto Blue Jays at home Thursday night. After winning the first two games of the series, the Angels are -145 favorites to win on Thursday.
After a slow start to the season, the Angels appear to be turning things around. The Halos have won three in a row and five of their last six games, their best stretch of the season since winning six in a row in early April. Of course, they are still three games under .500 and four games back in the AL West.
The Blue Jays, meanwhile, continue to have a topsy-turvy season while they try to rebuild. Toronto has pulled off a three-game sweep of Oakland in back-to-back weekends. However, in between, they lost a two-game set to the Giants and are now in danger of getting swept by the Angels. On the bright side, they're only two games under .500, which is better than some may have expected at the start of the season.
Back on Top
Toronto will look to Aaron Sanchez to help them avoid the sweep on Thursday. After a breakout 15-win season in 2016, he's endured a couple of disappointing, injury-plagued campaigns the past two seasons. But Sanchez appears to be back on top of his game this season. Over his first six starts, he's 3-1 with a 2.32 ERA. He's had one rocky start but allowed two earned runs or less in his other five starts.
On Thursday, Sanchez will face a Los Angeles lineup that's a little short-handed these days with Justin Upton and Zack Cozart on the IL, and Shohei Ohtani not yet back in the lineup. Upton has crushed Sanchez in the past, so his absence is huge for Toronto. It's also worth noting that nobody for the Angels outside Mike Trout and Brian Goodwin is having a particularly good season. Kole Calhoun is tied with the team lead with seven home runs, but he's also hitting just .200.
Coming Back Strong
The Angels will send Tyler Skaggs to the mound Thursday night. The lefty has already missed time early in the season due to a sprained ankle, but he tossed five shutout innings against the Royals in his first start back from the IL last week. He also put together a couple of good outings prior to his ankle injury. Over the course of his four starts this year, Skaggs has tossed 20 innings and posted a 3.15 ERA.
Skaggs will have the benefit on Thursday of facing one of the weakest offensive teams in baseball. To be fair, the Blue Jays have a good amount of power in their lineup, but production has been a little limited outside of Justin Smoak, Freddy Galvis, and young slugger Rowdy Tellez. Of course, all three are currently mired in a slump. Meanwhile, Brandon Drury and Randal Grichuk have started to heat up, but the Blue Jays can't seem to get everyone in their lineup clicking at the same time.
Not Enough
Sanchez gives the Blue Jays the better pitcher in this game. But given the struggles of their offense, that's not going to be enough. The Angels will eventually be able to scratch out the runs they need. Bet on the Angels completing the sweep on Thursday night.