MLB Picks
St. Louis Cardinals at Washington Nationals Betting Preview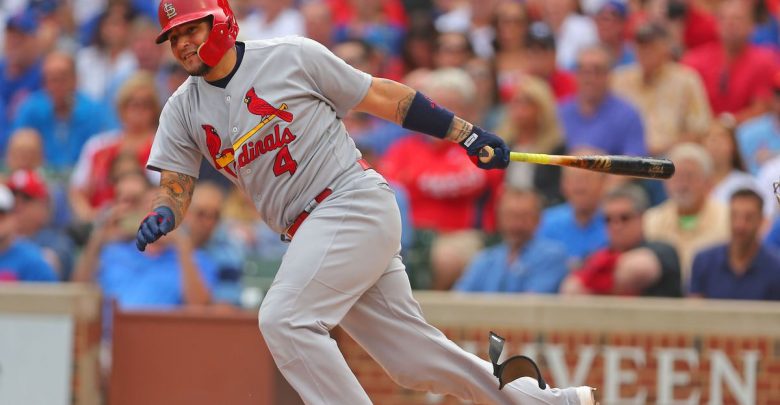 The Washington Nationals continue their four-game series with the St. Louis Cardinals in Washington Tuesday night. After St. Louis won Monday's series opener 6-3, the Cards are -110 favorites to win Tuesday's game.
Like most of the NL East, the Nationals are in a slump at the moment. Washington is just 3-7 over its last 10 games, dropping to 12-15 overall and 4th place in the NL East. With Trea Turner and Ryan Zimmerman both on the IL and Anthony Rendon's status questionable from day to day, the Nats are feeling the effects of some key injuries.
The Cardinals, on the other hand, are one of the hottest teams in baseball. They've won nine of their last 11 games to go eight games above .500 and give them the best winning percentage in the National League. On the back of three straight wins, St. Louis holds a 3-game lead atop the NL Central standings.
Still All Wright
Adam Wainwright will get the start for St. Louis on Tuesday. The 37-year-old is still going strong. He's no longer an ace, but he's proving to be a competent back-end starter this year. In five starts, he's 2-2 with a 3.96 ERA. More importantly, he's allowed two runs or less in three of his five starts. The other two starts have been a little rocky, but he's keeping the Cardinals in the game more times than not.
On Tuesday, he'll get his first crack at facing most of Washington's young hitters. Victor Robles and Juan Soto are being looked at to carry the Nationals right now with Zimmerman out and Rendon questionable. Another bright spot for the Nats has been longtime Cardinal Matt Adams, who is swinging a hot bat right now in Zimmerman's place at first base. Yan Gomes and young shortstop Carter Kieboom are also heating up lately. However, veterans Adam Eaton, Brian Dozier, and Howie Kendrick are all in a cold spell right now.
Not Working Out
The Nationals will be relying on veteran starter Anibal Sanchez to help break them out of their slump. Unfortunately, Sanchez is in his own slump. Over his first five starts, he's registered an ERA of 6.00. Sanchez has allowed at least three runs in four of his five starts this season. In his last outing, he got beat up for six runs on nine hits over five innings against the Rockies, so he's not exactly a confident pitcher at the moment.
Meanwhile, much of the St. Louis lineup is clicking right now. Paul DeJong, Yadier Molina, Dexter Fowler, Jose Martinez, and Marcell Ozuna all have an OPS over .800 over the past week. DeJong and Ozuna, specifically, have been crushing opposing pitchers all season. In the middle of it all is Paul Goldschmidt, who already has nine home runs in the first month of the season.
Red Bird Betting
It's hard not to favor St. Louis in this game. Even if Wainwright doesn't have his best game, he's likely to be as good or better than Sanchez. More importantly, the Nationals don't have the bats to keep up in a slugfest if both starters struggles. Bet on the Cardinals -110 to beat the Nationals on Tuesday.