MLB Picks
New York Mets at Atlanta Braves Betting Pick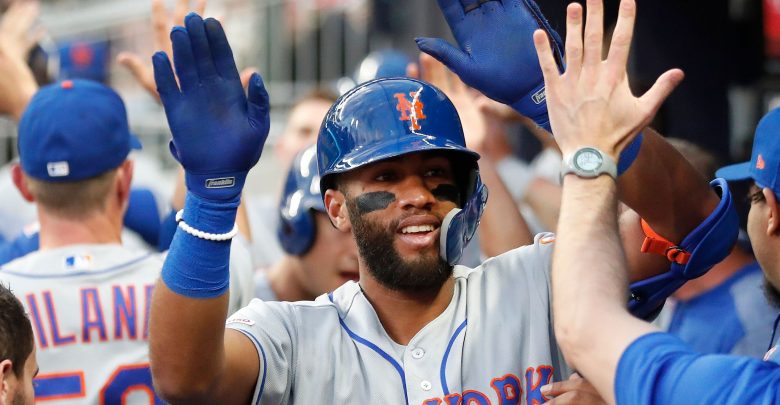 National League East rivals are set to square off on ESPN's Sunday Night Baseball. The Atlanta Braves and New York Mets are both off to terrific starts in 2019, and they will meet up for the rubber match of their four-game weekend series. Atlanta was a playoff team in 2018, and New York is looking to get back to contention this season.
The Braves were able to bounce back with an 11-7 victory on Saturday night after losing the first two games of the series. Atlanta is off to an 8-6 start so far this season, but they are in third place in the National League East. New York had their three-game winning streak snapped on Saturday night, but they are still in first place in the division. The Mets have gotten off to a 9-5 start so far this season. The New York Mets are -152 over the Atlanta Braves in the series finale.
DeGrom On Mound For Mets
2018 NL Cy Young Award Winner Jacob DeGrom was off to a great start in 2019, but he struggled mightily in his last start. DeGrom gave up six earned runs in just four innings pitched against the Minnesota Twins to snap his long streak of quality starts. He is still one of the best pitchers in baseball, and will no doubt be looking for a great bounce back in this start against the Braves. DeGrom has the ability to completely shut down an opponent, and the odds are that he will do just that against Atlanta.
The Mets really struggled to score runs last season, but that hasn't been the case so far in 2019. Young first baseman Peter Alonso has been a stud so far and leads the team with six home runs and 17 runs batted in. Michael Conforto has posted an on-base percentage of .453 so far this season, and the Mets appear to have a much more balanced lineup this season.
Braves Have Young Talent
The Atlanta Braves have one of the youngest rosters in Major League Baseball, and they also have one of the most talented. Atlanta has recently locked up Ronald Acuna Jr. and Ozzie Albies to long contract extensions, and these two players look like stars for the Braves. Acuna leads the team with five home runs already this season, and Albies currently has a batting average of .321. These two young stars will carry the Braves this season.
Atlanta will send Julio Teheran to the mound for this game, and he was the Braves opening day starter this season. Teheran has struggled so far in 2019 and is just 1-1 with an earned run average of 6.00. The Braves have struggled to get outs as a team, and have posted an earned run average of 4.54 as a team. Atlanta has already given up 19 runs through the first three games of this series.
DeGrom Carries Mets to Victory
The Atlanta Braves will be the much better team in 2019, but they are at a huge disadvantage in this game. Jacob DeGrom is one of the best pitchers in baseball, and he will be looking to rebound from a bad start earlier this week. Look for DeGrom to shut down the Braves offense, and give the Mets a series win. Bet the New York Mets -152 over the Atlanta Braves.