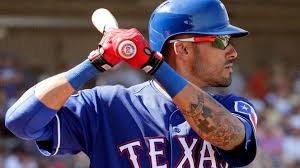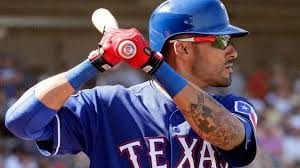 In this July 4th MLB pick the Texas Rangers (52-31) visit the Boston Red Sox (44-37) for an early afternoon game. This contest offers some solid value for sports bettors looking for an upset pick.
Here are a few quick specifics to consider concerning this July 4th MLB pick. The game is being played in the city that represents the heart of the revolution on Independence Day. The Red Sox are 25-19 at home. Not a bad record. However, the Rangers are 24-19 on the road. Over the past 10 games, each team is 5-5. Texas pitching has allowed 44 fewer runs than their opponent's, while the Red Sox have scored 36 more runs than the Rangers. It's all fairly even when you consider these general facts.
Team Play Lately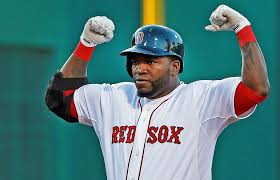 The Rangers have been on a road trip where, thus far, they have played seven games going 2-5. They have lost five straight. In that same amount of time the Red Sox are 3-4. They have been home for the past three games where they have posted a 2-1 record versus the Angels.
The Rangers and Boston met in Texas for a three-game series starting June 26 where the Red Sox lost two of three. After that they also lost two of three to the Rays. Boston looks to be on an upswing right now and Texas is struggling. The Rangers come to Beantown from Minnesota where they lost two of three and their last two to the Twins.
July 4th MLB Pick Specifics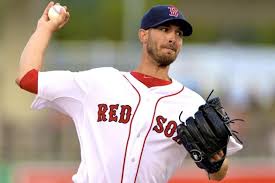 If it's about pitching, and it is, Boston has the edge in this July 4th MLB pick. The Rangers start Nick Martinez (1-1, 5.00 ERA). The two-year vet has been shaky. He's lost his last two starts 7-2 to the Red Sox and Yankees. He's had a tough time going five or more innings.
Rick Porcello (9-2, 3.78 ERA) starts for the home team. Porcello has been on the winning end of his last four of five starts. He's gone six or more innings in four of those games. He's had solid control, giving up very few walks.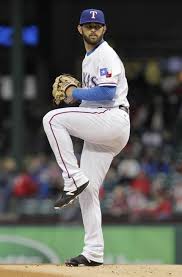 In this game, the Red Sox will need to neutralize the bat of Ian Desmond (.317 BA, 15 HR, 52 RBI). He leads the Rangers in just about every offensive category. Desmond has been struggling a bit on this road trip.
Texas has to shutdown the very dangerous David Ortiz (.338 BA, 19 HR, 65 RBI). Ortiz has been on a tear as of late. Along with 19 homers, he has 32 doubles.
July 4th Pick
The over/under stands at 10.5, which is huge. However, the Red Sox beat the Angels on Sunday 10-5 and lost to that same team the day before 21-2. By the way, the Rangers had a similar experience with the Twins on Saturday, losing 17-4. Still, 10.5 runs is a lot. Go with the under on this game. As far as the July 4th MLB pick winner goes, take the Red Sox at home with Porcello starting. You can get them at +165. That's a good deal.
July 4th MLB Pick: Under 10.5 and Red Sox at +165.